13 Immigrant Children Shelters To Lose Licenses, Following Sexual Abuse Scandal Allegations
The licenses of 13 shelters for migrant children run by Southwest Key in Arizona will be revoked, the Department of Health Services (DHS) announced Wednesday, for failing to submit proof that the company has conducted background checks on all of its employees.
In its website, Southwest Key boasts of being a "national, nonprofit organization" that "is committed to keeping kids out of jails and prisons and home with their families, in their communities. We do this through three areas of programming: youth justice alternatives, immigrant children's shelters, and education."
However, there had been reports of migrant children being sexually abused by the employees at multiple facilities run by Southwest Key.
Last month, a ProPublica report found an HIV positive staffer was accused of molesting eight immigrant teenagers while being employed at one of the Southwest Key-run facilities in Phoenix, Arizona.
Levian D. Pacheco, 25, who worked at Southwest Key's immigrant center at Casa Kokopelli, faced charges including eight counts of abusive sexual contact with a ward and three counts of sexual acts with a ward. He allegedly performed oral sex on two of his victims and also tried to force one of them to penetrate him anally. Apart from these reported incidents, six other teens at the facility accused Pacheco of sexually groping them.
When asked about Pacheco's case, Jeff Eller, a spokesman for Southwest Key, told ProPublica, "Any employee accused of abuse is immediately suspended and law enforcement called. This is what we did in this case."
"We report these cases to law enforcement and state agencies when they happen," he added. "We educate every child in our care upon arrival to the facility of their right to be free from abuse or neglect in this program and this country. This message is repeated to the children throughout the duration of their stay at our shelters."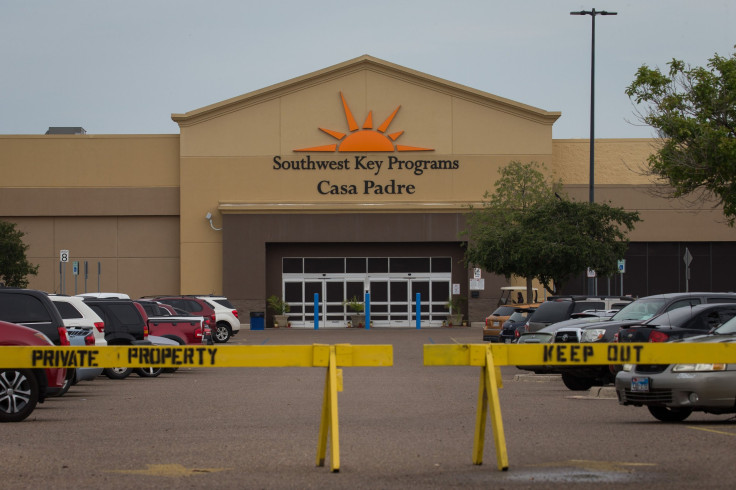 Around the same time last month, the company agreed to provide the state with a report, complete with the background checks on its over 2,000 employees, many of whom work directly with migrant children. However, Southwest Key failed to submit the report within the set deadline of Sept. 14, AZ Central reported.
Chastising the company's display of "astonishingly flippant attitude" in meeting requirements, DHS Director Cara Christ penned a letter to Southwest Key's CEO and founder, Juan Sanchez, informing him of the state's decision to pull the organization's health-care licenses.
"Southwest Key's lack of ability to deliver a simple report on the critical protections these children have against dangerous felons demonstrates an utter disregard of Arizona law, the mutual agreement with the department, and calls into question the privilege you enjoy operating a healthcare institution in the state of Arizona," she wrote.
Southwest Key reportedly apologized in a statement for missing the deadline for the submitting the report and said it was looking to arrange informal settlement talks with the DHS.
"We remain committed to meeting all Arizona licensing requirements — both required by law and voluntary — and doing so in a timely manner," Eller said.
According to health officials, Southwest Key had submitted inadequate documentation Tuesday, after the state enquired about the report, making it impossible to tell whether they had double-checked the backgrounds of all of their employees as mandated.
The likelihood of it was slim as a recent random inspection of the company's Tucson facility by the DHS revealed eight employees did not have the required background check.
Southwest Key will have 30 days from the revocation order date to either appeal the action to a hearing officer or enter settlement talks with the state.
© Copyright IBTimes 2023. All rights reserved.
FOLLOW MORE IBT NEWS ON THE BELOW CHANNELS