13 Popular Artists Who Never Won A Grammy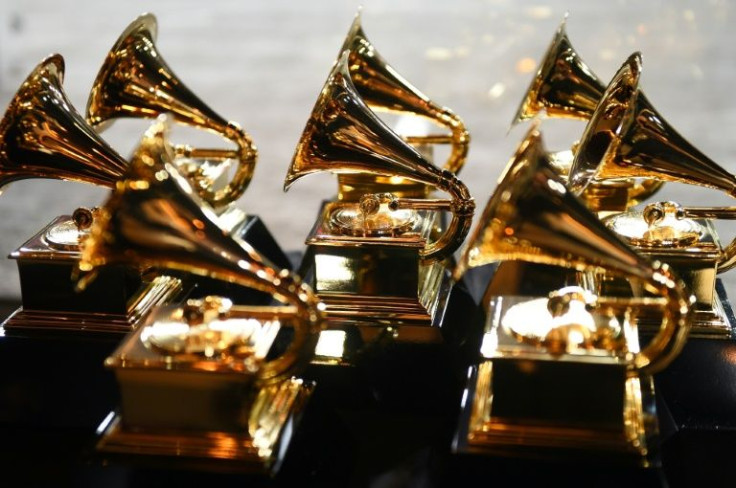 KEY POINTS
Brian McKnight has the most nominations without a win, garnering 17 nominations
ABBA earned its first Grammy nomination after nearly 50 years in the music industry
Diana Ross made it to the 65th Annual Grammy Awards nomination list for her album "Thank You"
The 65th Annual Grammy Awards nomination list has just been released, and it's filled with musicians who have successfully made a mark in the music industry after releasing chart-topping hits and record-breaking singles.
Some of the musicians nominated for the highly anticipated ceremony are Taylor Swift, BTS, Adele, ABBA, Doja Cat, Beyonce and many more.
Sadly, not all music artists make it out of the ceremony with a GRAMMY in hand despite being nominated countless times. Below is the list of 13 popular artists, who have been nominated for a Grammy, but have never won, according to Insider.
1. Brian McKnight
After releasing his self-titled album in 1992, Brian McKnight became one of the most successful singers in the R&B/Hip-Hop genre. But it was during the 36thAnnual Grammy Awards in 1993 that he first earned a nomination for the track "Love Is" under the category best pop performance by a duo or group with vocal.
Since then, his chart-topping singles from his platinum albums, including "Back At One," "6, 8, 12" and "Anytime," also earned numerous nominations in the ceremony.
Unfortunately, after 17 nominations, the R&B singer has yet to win a single GRAMMY award. He lost his last nomination under the best male R&B vocal performance category to Prince in 2004.
2. Snoop Dogg
Snoop Dogg, born Calvin Cordozar Broadus Jr., was well-known for the iconic hip-hop singles, including "Gin and Juice," "Young Wild & Free," "Drop it Like It's Hot," "Beautiful" and "Gangsta Luv."
He earned 16 Grammy nominations, starting in 1993, but failed to take home at least one victory.
3. Bjork
Icelandic singer Bjork was nominated for her first Grammy under the category Best Music Video-Short form with her single "Human Behavior" at the 1993 Grammy Awards but fell short to "Steam" by Peter Gabriel. She was then nominated 14 more times in the succeeding years but did not win a single award.
Bjork is famous for the hits "Joga," "Quicksand," "Triumph of A Heart," "Play Dead" and many others.
4. Martina McBride
Country singer Martina McBride obtained 14 nominations, starting in 1994, but lost every time. She was first nominated for best female country vocal performance during the 37th Annual Grammy Awards with the single "Independence Day."
Her last nomination was in 2011, but she lost to "Lover" singer Taylor Swift.
5. Dierks Bentley
Dierks Bentley, who debuted as a country singer in 2003, gained enormous fame after the release of his first definitive single, "What Was I Thinkin." The track not only peaked at No. 1 on the music charts, but it was also a certified platinum record.
In 2006, Bentley was first nominated for the track "Every Mile a Memory" under the best male country vocal performance and best country song categories. But even after 14 nominations, he still hasn't taken home a Grammy award.
6. Katy Perry
Katy Perry has been living the "teenage dream" after releasing chart-topping singles, but after being nominated 13 times over the last 10 years, she has yet to earn a Grammy victory.
The "American Idol" judge was nominated under the categories of female pop vocal performance, album of the year, best pop vocal album, record of the year, best solo performance and best pop duo/group performance.
She is best known for the singles "Dark Horse," "Fire Work," "Roar," "California Girls" and "Wide Awake."
7. Diana Ross
Diana Ross achieved international stardom after she debuted as the lead singer of the vocal group The Supremes in 1995, and later became a solo artist. She released the songs "Endless Love," "I'm Coming Out" and "Upside Down."
She was first nominated for the 1964 single "Baby Love" and was nominated nearly every year from 1970 to 1982.
Ross has yet to win a Grammy, but the Recording Academy recognized the music diva with a lifetime achievement award in 2012.
But there's still hope of claiming her first win, as she has been recently nominated under the best traditional pop vocal album for "Thank You," which is her comeback album after a 15-year-long break.
8. Busta Rhymes
American rapper Busta Rhymes, who released the famous hits "Break Ya Neck" and "I Know What You Want," was nominated 12 times from 1996 to 2011 without a win.
In his last two nominations in 2011 for the best rap performance and best rap song, he lost to defamed rapper Kanye West.
9. Nicki Minaj
"Super Bass" rapper Nicki Minaj earned 10 Grammy nominations from 2010 to 2015. She was first nominated for best rap performance by a duo or group, with the collaboration single "My Check Bad" with Ludacris, released in 2010.
In 2011, she was also nominated as a best new artist but lost to Bon Iver. Four years later, she lost to Kendrick Lamar in all three of her nominated categories, namely best rap performance, best rap album, and best rap/ sung collaboration.
10. Sia
Despite being an all-rounder contender, Sia has yet to win her first Grammy award since being nominated in 2012. The singer-songwriter garnered a total of 9 nominations.
The Australian singer is well-known for her chart-topping single "Chandelier," a track from her No. 1 album "1,000 Forms of Fear." She also peaked on the Billboard Hot 100 chart at No. 1 with the track "Cheap Thrills" featuring Sean Paul in 2016.
In 2015, she made her Grammy stage debut, performing "Chandelier" with dancers Maddie Ziegler and Kristen Wig. Two years later, during the 60th Annual Grammy Awards, she lost the best song written for visual media to Lin-Manuel Miranda.
11. Blake Shelton
"The Voice" coach Blake Shelton was first nominated for a Grammy in 2011 for best country collaboration with vocals. Since then, he has accumulated eight nominations, without a win.
He was last nominated during the 62nd annual awards for best country solo performance with the track "God's Country."
12. ABBA
Nearly after 50 years of being in the music industry, the Swedish pop group ABBA got its first Grammy nomination during the 64th annual awards for the comeback record "I Still Have Faith In You."
Unfortunately, the band lost to Silk Sonic's "Leave The Door Open" featuring Bruno Mars and Anderson .Paak.
But the group has another shot at claiming its first-ever Grammy win since it recently secured four nominations for record of the year and best pop duo/ group performance with the song "Don't Shut Me Down," and album of the year and best pop vocal album with the 2021 album "Voyage."
13. Miley Cyrus
"Hannah Montana" alum Miley Cyrus has been releasing music in the industry since the early 2000s, but it was only in 2015 that she secured her first Grammy nomination for best pop vocal album for "Bangerz." She was beaten by Swift, who was nominated for her "1989" album.
A year later, she was also nominated under the category of album of the year for her collaboration on Lil Nas X's "Montero."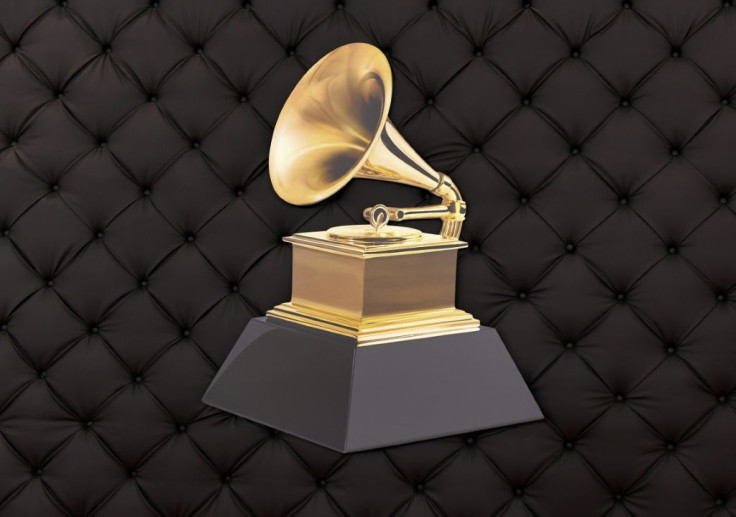 © Copyright IBTimes 2023. All rights reserved.