13 Pound Baby Jasleen Born In Germany; List Of Heaviest Babies Born In Australia, U.K., U.S. And Canada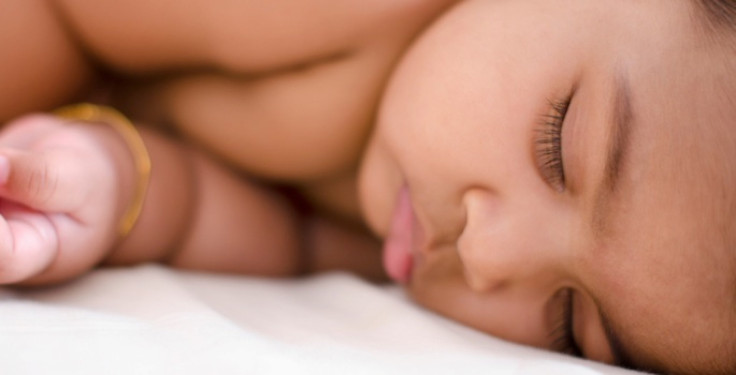 Whoa, baby! A German newborn came into the world weighing 13 pounds, 4 ounces. According to Perthnow.com, the little girl was born naturally.
Jasleen is already a little star even though she is less than a week old. After the little girl's birth at University Hospital in Leipzig on July 26, she became Germany's largest newborn.
How did Jasleen get to be so big? Her mother apparently had an undiagnosed case of gestational diabetes, which typically occurs in mothers during the 24th week of pregnancy. If a mother does have gestational diabetes or high blood sugar during pregnancy, it's not uncommon for the child to have a higher-than-average birth weight.
Jasleen, whose name means "absorbed in good reputation," according to BabyNames.com, is said to be doing well, as is her mother, with the 13-pound, 4-ounce baby remaining in the neonatal care unit, doctors told Der Spiegel.
To have a baby born heavier than 9 pounds is extremely rare but not impossible. The heaviest baby to be born in Australia was Stephen Lyttle, who weighed in 16 pounds, 5 ounces when he was born in 1963 at Kempsey Hospital, Perthnow.com wrote. According to the Australian Bureau of Statistics, the average newborn weighs 7 pounds five ounces.
The largest baby born in the United Kingdom was George King in 2013. The child weighed in a 15 pounds, 7 ounces, which is nearly twice the size of the average baby, Christian Post wrote.
As for the U.S., ever hear that everything is bigger in Texas? In 2011, Janet Johnson gave birth to baby boy, JaMichael, who weighed in at 16 pounds, ABC News reported.
But the biggest baby ever recorded in history, as chronicled by the Guinness Book of World Records, was a boy in 1879. Mother Anna Bates, from Canada, was 7-foot-5 and her husband was 7-11'. The baby weighed 23 pounds, 12 ounces, but lived for only 11 hours.
© Copyright IBTimes 2023. All rights reserved.