'13 Reasons Why' Star Tommy Dorfman Announces Engagement To 'Just A Gay Girl'
Tommy Dorfman, who is popularly known for playing Ryan Shaver's character on the Netflix series "13 Reasons Why," revealed she's engaged to a woman.
The 30-year-old actress, who came out as transgender in July 2021, shared her excitement on finding the love of her life. During the Broad Ideas podcast dropped Monday, Dorfman said that she'd like to share minimum details about her relationship as she referred to her fiancée as "just a gay girl."
Dorfman revealed that the person is the first woman she has been with after a long time.
She was interested in women in a way that she hadn't been aware of since high school due to which she "had this unresolved, unexplored thing," Dorfman said.
The actress went on to reveal that before meeting her fiancée, she went on a few dates with girls and was not "ashamed about it."
"It's safe. Also, not safe and like being in love is so scary," she said. "So uncomfortable, so painful. All the universal feelings of being in love that are probably the same."
Dorfman explained that because everyone thought of her as a gay man, she was scared to date a woman in the past.
"They thought of me as a gay man, they were like, 'Oh, like you're the safest person in the world,'" she said. "And then suddenly, I transition and I become a little bit more threatening, in my head."
Before coming out as transgender, Dorfman was married to Peter Zurkuhlen from 2016 to 2021.
On the work front, Dorfman was seen in the 2020's TV series, "Love in the Time of Corona," where she played Oscar's character. She also appeared in a comedy movie, "The Shuroo Process," which was helmed by director Emrhys Cooper. The flick was dropped in November 2021.
More recently, she starred in a comedy movie, "Sharp Stick," which was released on July 29. Directed by Lena Dunham, it also stars Kristine Froseth, Jon Bernthal, Scott Speedman, Taylour Paige, Jennifer Jason Leigh, and Dunham herself.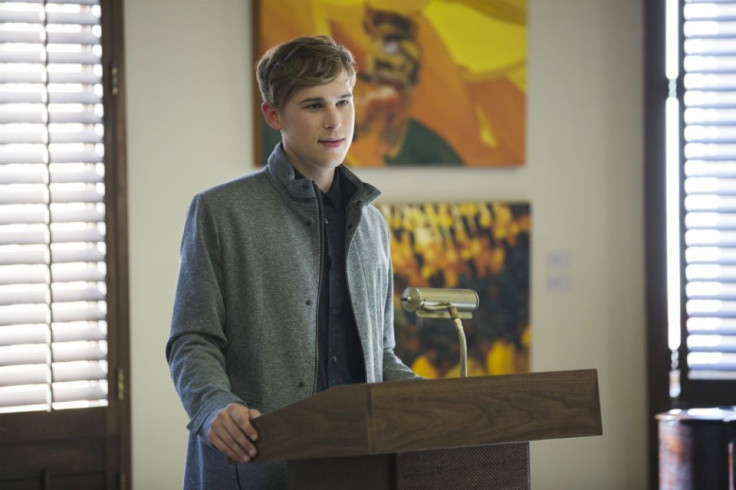 © Copyright IBTimes 2023. All rights reserved.