13-Year-Old Boy Arrested For Fatally Shooting Teen While Playing Video Games
A 13-year-old boy has been arrested in Pennsylvania for fatally shooting another teen while they were playing video games.
The accused teen, identified as Laquan Rich-Cabbagestalk, was charged with one count of criminal homicide and one count of possession of a firearm by a minor after he turned himself in to cops Tuesday morning, Law & Crime reported.
The shocking incident happened while the victim, Chase Jones, a 13-year-old Black male, was playing on a Playstation console with Rich-Cabbagestalk and two other unidentified teens inside a bedroom in a house located in the 400 block of Wilson Avenue.
Deputies responded to the residence after receiving a 911 call about a teenager being shot at the said address. The cops found the victim with a gunshot wound, and he was pronounced dead at the scene.
"Through the investigation, it was determined that 13-year-old Laquan Rich-Cabbagestalk was the one responsible for the shooting. An arrest warrant was issued and Rich-Cabbagestalk turned himself in to Allegheny County Police this morning," Allegheny County police said in a news release Tuesday.
Witnesses reportedly said Rich-Cabbagestalk and Jones were behind them on the bed when they heard the gunshot sound. The witnesses turned around and saw Rich-Cabbagestalk holding both his hands on his head.
"I shot him...I'm sorry," Rich-Cabbagestalk then said while still holding the handgun, the outlet reported.
The suspect fled the scene after the fatal shooting. Cops recovered the gun believed to be used in the fatal shooting, which had been reported stolen, according to CBS News.
"People want to have a gun but you have to educate the kids that you have to stay away from them. Only bad things at that age can happen," a neighbor told the outlet.
Rich-Cabbagestalk is currently held in the Allegheny County Jail.
Both the accused and the victim were students at Clairton City School District, and the school district was closed Tuesday after the tragic incident. The school said they will be providing counselors for any student in need.
"Due to a tragedy that occurred in our community Monday night, CCSD will be closed, Tuesday, January 17th. We thank you for your flexibility and understanding at this difficult time. Our condolences go out to all those involved," the superintendent, Dr. Tamara Allen-Thomas, said in a statement, as per the outlet.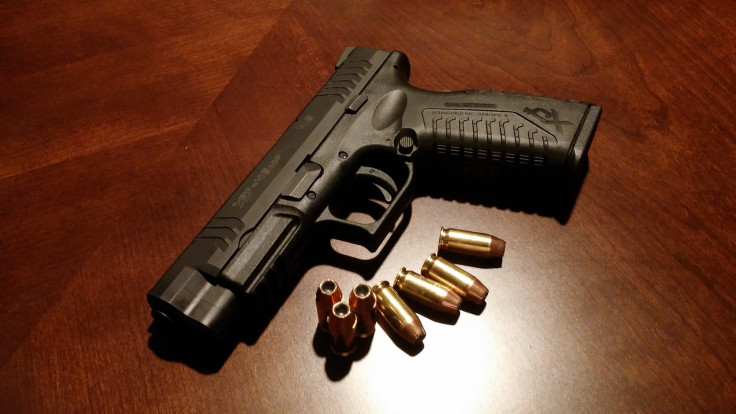 © Copyright IBTimes 2023. All rights reserved.