14-Year-Old Kentucky Girl Receives COVID Jab Not Approved For Under 18
KEY POINTS
The Northern Kentucky Health Department confirmed the mistake Thursday
The teen vaccinated on Oct.16, wanted the J&J shot because it was a single jab
The girl did not display any severe side effects to the vaccine except for rashes
A 14-year-old Kentucky girl has been administered a COVID vaccine that has not been approved for anyone under the age of 18, authorities said.
The Northern Kentucky Health Department confirmed Thursday, that the teen girl was mistakenly given a Johnson & Johnson COVID vaccine that has been not authorized for usage on those aged below 18. She was given the jab at a vaccine drive in Covington on Oct. 16. The girl's vaccine certificate that has her age shows that she was given a single dose of the shot, as reported by 9 ABC.
"That was a mistake," Steve Divine, Interim Co-Director of the Northern Kentucky Health Department, said. "In this particular case, although it was an isolated incident, it is very regrettable," Divine added.
The girl's mother, Rolina Mason, said her daughter got vaccinated at a free clinic event held at Covington Holmes High School in partnership with NFL, CDC, and Northern Kentucky Health Department.
Mason's daughter was reluctant on getting a COVID jab and wanted the J&J vaccine as it has only a single dose. Mason reportedly agreed with the nurse administering the vaccine without realizing that it was not authorized for usage in children. Mason said she trusted the nurse when she told them that it was okay for her to get it.
"She only wanted one shot, so she said, 'Mom, can I get the Johnson & Johnson?' And they said it was fine for her to get and she got it," Mason said.
Mason admitted that she was shocked to realize the mistake a week later when the health department informed her that her daughter should have received the Pfizer vaccine instead.
The health department officials have documented what exactly happened in the girl's case and have checked with her family to ensure her health, Divine said. The officials have also filed reports with the appropriate agencies.
The girl did not develop any severe reactions after the vaccine except for skin rashes which went away in a few days.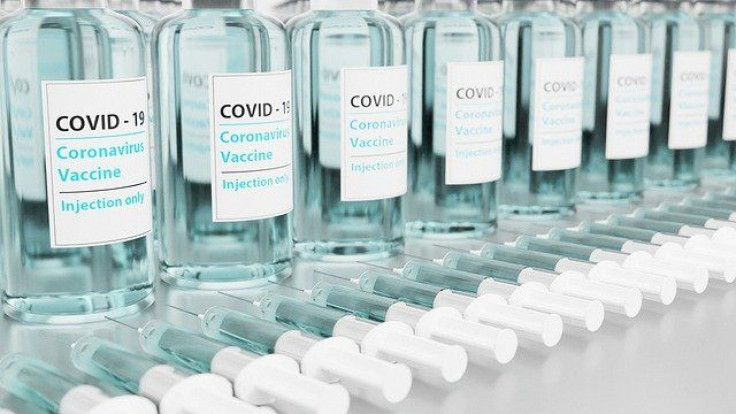 Last week, 98 students in Montgomery County in Maryland, were administered incorrect dosages of Pfizer vaccine causing the children to need a second dose of the shot. According to the health officials, there were no known side effects of receiving a lower-than-recommended dose of the COVID vaccine.
© Copyright IBTimes 2023. All rights reserved.