15-Year-Old Texas Student, Logan Davidson, Dies After Being Attacked By Schoolmate Outside Classroom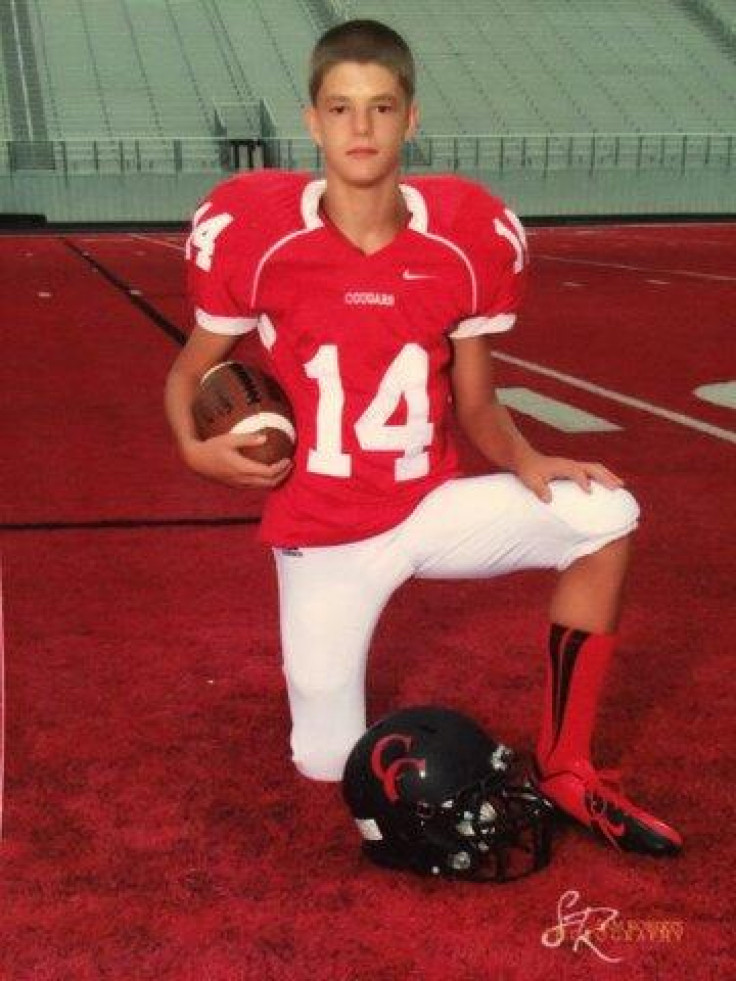 A New Braunfels, Texas, high school student has died from injuries he sustained being punched by a classmate at school on Tuesday.
KVUE in Austin reports that Logan Davidson, 15, was airlifted to a hospital Tuesday after a student punched him in the hallway at Canyon High School. Police say the incident occurred while students were changing classes and several others witnessed the attack. The suspect – who is a 15-year-old student at the school – was waiting outside Logan's classroom. When Logan walked out of the classroom, the attacker punched him twice in the face – leaving him no opportunity to defend himself.
According to police, emergency responders to the scene found Logan unconscious and bleeding from his face. He was then transferred to a local hospital by a medical helicopter. On Thursday morning, Julie Jerome of the Comal Independent School District confirmed that the youth died Wednesday evening from his injuries.
The suspect, whose name was witheld because of age, has been charged with aggravated assault, said New Braunfels police, and he is being held at the Guadalupe County Juvenile Detention Center. KVUE says the charges may be upgraded to murder. The incident is being investigated by the New Braunfels Police Department, but no motive has yet been identified. And on Friday, the Bexar County Medical Examiner's Office in San Antonio ruled the teen's death as a homicide – citing the cause of death as blunt-force trauma to the head.
Community members have rallied in support of the teen's family, and students at Canyon High School held a candle light vigil for their classmate on Thursday. Ribbons have also been placed in downtown New Braunfels in memory of Logan.
© Copyright IBTimes 2023. All rights reserved.