16 Best Horror Movies On Netflix: Scariest Must-Watch Films This Halloween 2022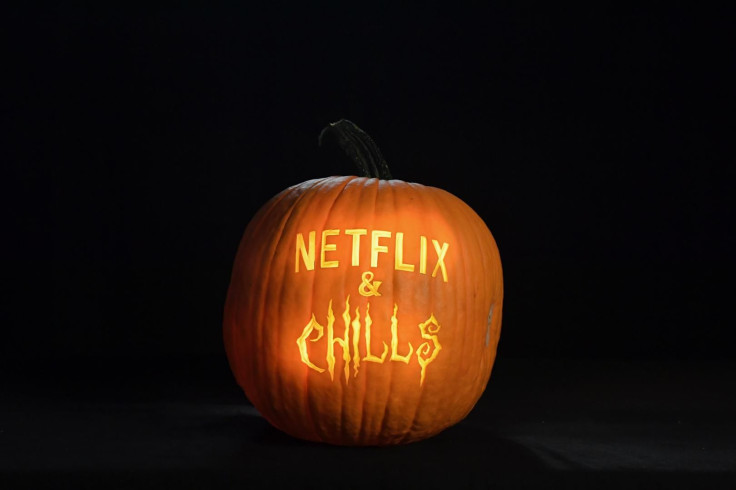 KEY POINTS
The best horror films can give you a night of dread and fear to remember
At the end of these films, you'd be glad to know they are not real
Netflix has some of the best horror movies to watch this Halloween
It's the spookiest time of the year, and what better way to spend Halloween than by treating yourself to horror flicks available on Netflix? The best horror films can give you a night of dread and fear to remember, of adventures created by creative minds to capture your interest and keep you guessing – or screaming at your screen for protagonists to look behind their backs to see someone lurking in the dark. At the end of these films, you'll be glad to know they are not real (or are they?).
From found footage to supernatural hauntings, from cults to demons, here are 16 of the best horror movies to watch on Halloween:
1. "Blair Witch" (2016)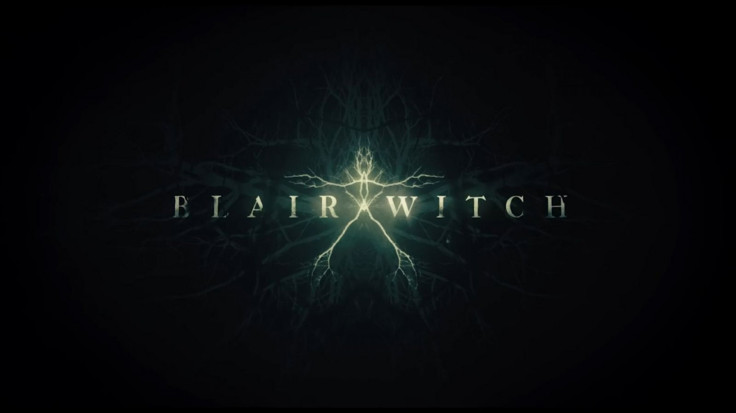 This found footage flick directed by Adam Wingard takes the popular "Blair Witch" and gives it one of the most thrilling endings in the last decade. Witchy creatures and horror scare abound, with the story expanding from the original film and making the universe feel more authentic and terrifyingly real.
2. "The Mist" (2007)
This 2007 film has been featured in many must-watch lists for a good reason. Directed by Frank Darabont, this adaptation of a Stephen King novel promises well-designed creatures and a look into humanity's worst instincts. Beware of the clincher ending since it will make you want to know more.
3. "The Conjuring 2"
If you have time for a Halloween movie marathon, "The Conjuring" universe has plenty of movies to keep you occupied and the hairs on the back of your neck standing, but if you have to choose just one, this follow-up to the 2013 movie is highly recommended. Following a renowned paranormal investigator couple, this movie tells the story of a family haunted by preternatural forces in their home. It's a ghost story with jump scares and bursts of terror for the whole family.
4. "His House" (2020)
One of the scariest movies to watch on Halloween is by director Remi Weekes, who went deeper than a haunted house story to show the trials of immigration. The film delivers harrowing supernatural elements while portraying themes of grief, abandonment, guilt, assimilation and xenophobia. In this story, a refugee couple escapes war-torn Sudan for a quiet English town that is not as welcoming as they initially thought.
5. "It Follows" (2014)
If a horror film can make you paranoid and more fearful of strangers than ever before, then it means it did something right. Such is the promise of this 2014 film by David Robert Mitchell, which reinforces the idea that someone is always watching and following, filling audiences with creeping dread and delivering jump scares to keep you up at night.
6. "The Wretched" (2019)
Even the poster of this folklore film already shows the bone-chilling horror imagery promised. Directed by Brett Pierce and Drew T. Pierce, it combines witchcraft with demons and wendigos in the story of a child summering in a vacation town who suspects witchcraft origins from his neighbor. This may be considered a gateway horror film for younger audiences, but it's a thrilling tale the whole family can enjoy.
7. "Sweetheart" (2019)
J.D. Dillard's "Sweetheart" is a survival horror tale set on a tropical island haunted by an aquatic monster. It's a tense, suspenseful horror film as the survivors try their best to stay alive until rescue comes. With hide-and-seek scenes and spine-tingling chills, it's certainly a movie worth watching this Halloween.
8. "Unfriended" (2014)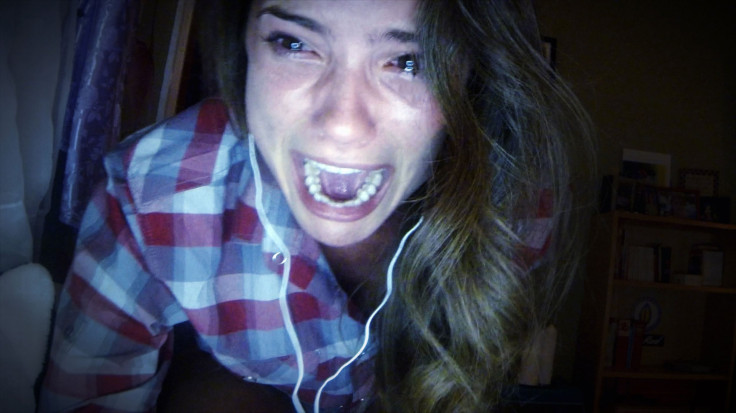 Director Levan Gabriadze is behind this movie that broke barriers in its modern storytelling device. In this contemporary tale, a dead classmate haunts her bullies using a Skype call, treating viewers to a first-person perspective as if they were part of the call themselves. With a mixture of technology, terror and the supernatural, it's a scare of epic proportions.
9. "Raw" (2016)
The nature of cannibal films makes it easy for them to deliver chilling scenes, and this 2016 film is no exception. It tells the story of a vegetarian who consumes meat for the first time while in veterinary school, awakening her true nature. Director Julia Ducournau treats the audience to violence, destruction and everything gory you'd expect from a cannibal film.
10. "There's Someone Inside Your House" (2021)
This 2021 film by Patrick Brice is a modern horror flick that will keep you guessing until the very end. It's slashers galore with the antagonists showing no restraint, and the clever misdirections will be a thrill to navigate until the end.
11. "Coming Home In The Dark" (2021)
This straight-up suspense horror by James Ashcroft is perfect for Halloween viewing, with its tense scenes set in a vacation tragedy. As a family goes on a road trip only to encounter evil, they, unfortunately, discover they have been in the wrong place at the wrong time. With parents trying to protect their children, the hide-and-seek scenes will leave you on the edge of your seat.
12. "Apostle" (2018)
This movie follows a man determined to rescue his sister, who has been held hostage by a cult, by faking his way into a religious community. As all stories of the same vein go, he discovers that the community has more sinister origins, shown to viewers in tense and gory scenes.
13. "May The Devil Take You" (2018)
This Netflix horror by Timo Tjahjanto released in 2018 follows a young woman visiting her father's former home. As she tries to find answers about his mysterious illness, she takes the audience to a horrifying tale of discovering his past and how it affects her future.
14. "The Ritual" (2017)
David Bruckner's "The Ritual" elevated the original horror offerings of Netflix in 2017, where four friends take a hiking trip in memory of a deceased friend. They end up victims of a woodland nightmare, and audiences get layers upon layers of psychological horror with a sprinkling of cultism. As one source of terror blends into the next, the characters – and the viewers – are taken on a wild, suspenseful ride.
15. "Blood Red Sky" (2021)
A vampire in an enclosed airborne vehicle. What could go wrong? This 2021 film shows how much a vampire mother would sacrifice to keep her son alive while highjackers try to crash the plane they are on. It's equal parts emotionally intense and suspense-filled, giving you a full-bodied action-horror experience from director Peter Thorwarth.
16. "Creep" (2014)
One of Netflix's hidden gems is also one of its scariest. "Creep," and its sequel "Creep 2," are both on Netflix and available for Halloween viewing. If you're looking for a found footage flick that is true to its name, this directorial debut from Patrick Brice is the one. The story follows a filmmaker answering the online ad of a strange man who claims he is dying of cancer, but as the two meet and film a night in the woods, the filmmaker realizes he is in for a creepier turn.
© Copyright IBTimes 2023. All rights reserved.
FOLLOW MORE IBT NEWS ON THE BELOW CHANNELS