16 Biggest, Most Expensive Divorce Settlements In History: One Split Cost $38.8 Billion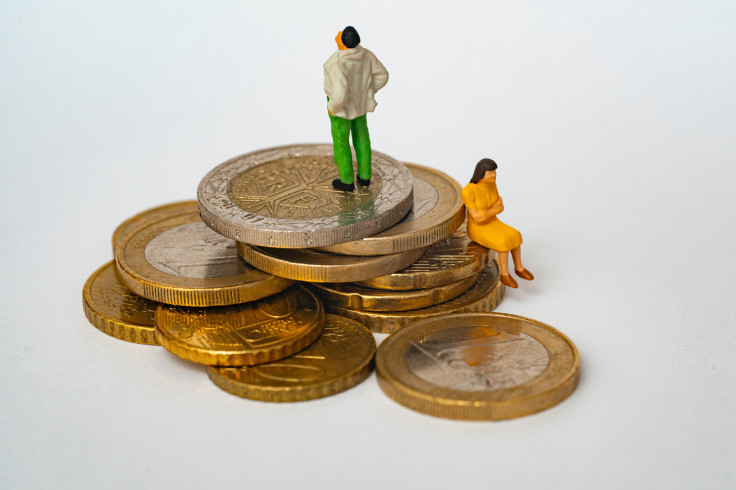 KEY POINTS
Jeff Bezos and Mackenzie Scott had a $38.3 billion divorce settlement
The Amazon founder and the author filed for divorce in 2019
Michael Jordan and Juanita Vanoy reached a $168 million divorce settlement
The distress of filing for divorce and splitting a fortune for a divorce settlement is a combo that many couples try to dodge. However, this list of couples didn't have a choice but to brazenly withstand their marriage struggles in the name of embracing the happiness that wasn't for them anymore. But they also have the privilege to confront the eye-watering amount of divorce settlements that molded their history for being in the most expensive divorce settlements ever made. Read through this list of high-profile divorce cases with the highest-priced divorce settlements in history.
1. Jeff Bezos and MacKenzie Scott ($38.3 billion)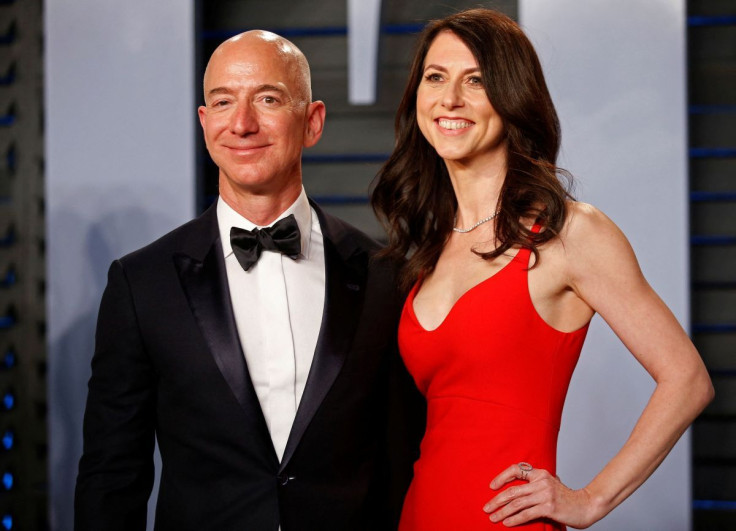 The e-commerce giant Amazon's owner Jeff Bezos and the billionaire philanthropist Mackenzie Scott divorced in 2019. They decided to jump into their next chapter as friends after their 25 years of marriage had turned to dust.
"If we had known we would separate after 25 years, we would do it all again," Bezos and Mackenzie said in a joint statement posted by Bezos on his Twitter account in 2019.
Scott also shared her sentiments surrounding their divorce in a separate tweet.
As part of the terms of their divorce settlement, Scott received a 4% stake in Amazon, worth $38.3 billion. With the $38.3 billion divorce settlement, Scott's net worth swelled to $43.6 billion, giving her a seat as the 30th richest person in the world.
2. Alec Wildenstein and Jocelyn Wildenstein ($2.5 billion)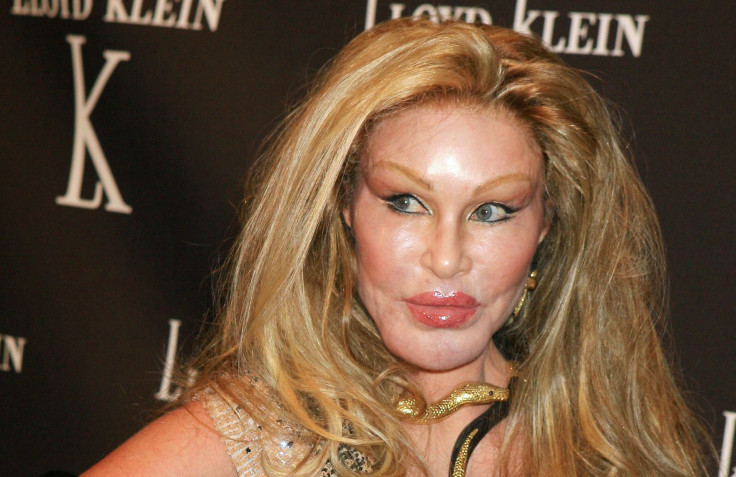 Alec Wildenstein, the late French-born American billionaire art dealer and racehorse owner, and Jocelyn Wildenstein, an actress-socialite known for her feline-looking plastic surgery, tied the knot in 1978. The ex-couple shared two children.
In 1997, Alec reportedly filed for divorce, per People. Then everything turned chaotic that same year when Jocelyn reportedly "caught a glimpse" of a "naked blonde woman" in bed at their 14-room Manhattan townhouse on East 64th Street. Alec was charged with menacing after he pointed a gun at Jocelyn when he thought her bodyguards were intruders, according to Jocelyn's statement to Vanity Fair.
In the end, Jocelyn pocketed a dumbfounding $2.5 billion divorce settlement, according to Reuters.
3. Rupert Murdoch and Anna Murdoch Mann ($1.7 billion)
The marriage of Rupert Murdoch, a media tycoon, and Anna Torv, a former journalist, also had a controversial divorce owing to the hefty yet mysterious divorce settlement that was worth $1.7 billion.
The staggering divorce settlement sparked debates as it showed loopholes in Rupert's finances at the time. In an interview with Australian Women's Weekly, Anna was asked if she had received $1 billion, but she refused to answer, according to The Independent.
Bridges were burned at the end of their marriage, which put Anna in a "state of shock" as News Corp sacked her from being a non-executive director.
"I began to think the Rupert Murdoch that I loved died a long time ago. Perhaps I was in love with the idea of still being in love with him. But the Rupert I fell in love with could not have behaved this way," she was quoted as saying by The Independent.
4. Bill Gross and Sue Gross ($1.3 billion)
Bill Gross, a billionaire and Pacific Investment Management Company (PIMCO) co-founder, and Sue Gross, his ex-wife and the owner of the Sue J. Gross Foundation, made a buzz in the media for their $1.3 billion divorce settlement.
Sue filed for divorce in 2016 because of Bill's abusive behavior. Bill, on the other hand, also accused Sue of engaging in "violent erratic, and threatening behavior" when he brought his then-girlfriend, Amy, to his son's rock band performance in Costa Mesa, where Sue was also present. The chaotic event took place a month before their divorce, as per Business Insider.
Sue acquired a $1.3 billion settlement, which included half of the couple's art collection and their $36 million home in Laguna Beach.
5. Bernie Ecclestone and Slavica Radić ($1.2 billion)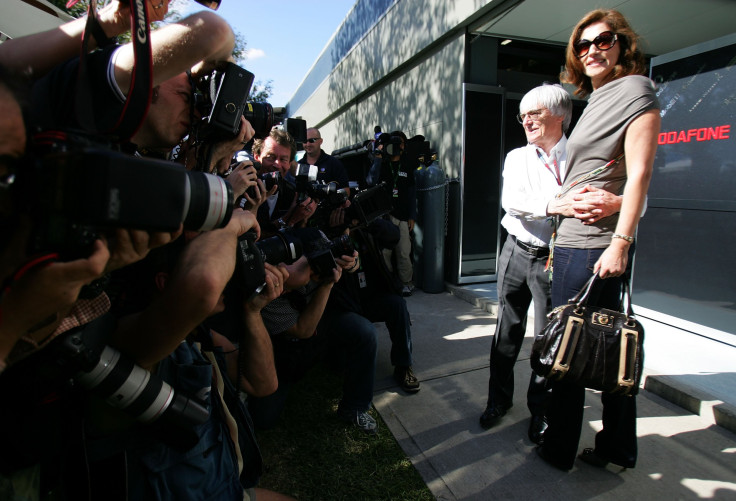 The F1 mogul Bernie Ecclestone and his ex-wife and international model Slavica Radić ended their marriage after 25 years in 2009. They have two children named Tamara and Petra.
Slavica was awarded a $1.2 billion divorce settlement. The two parted amicably, according to The Guardian, and Bernie even thought Salvica would be the woman he would spend the rest of his life with.
"I still come in at the same time in the morning and leave at the same time at night," he said, "and when there's racing at the weekends, I'm away, and when there isn't, I'm at home. From that point of view, it hasn't changed. It's just that if I go home at night there's nobody in the house. Tamara and Petra have been very good to me. They keep their eye on me to make sure that there's nothing I need and that I'm eating properly. They ring me every day, sometimes two or three times a day. They look after me." he shared, as per The Guardian.
6. Steve Wynn and Elaine Pascal ($1 billion)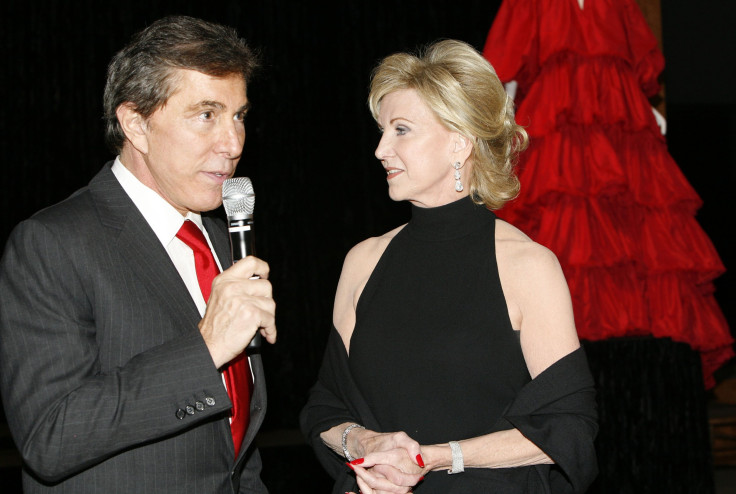 The love story of the Vegas hotel and casino mogul who owns Wynn Resorts, Steve Wynn, and the businesswoman and philanthropist Elaine Pascal came in hot and cold.
They wed in 1942, went through a first divorce in 1982, remarried in 1991, and then ended up going through a second divorce in 2010. While ebb and flow is normal in every relationship, they "have personalities and dispositions so deep as to be irreconcilable, which render it impossible ... to continue a normal marital relationship with each other," as stated in the order their lawyers signed.
Their estimated divorce settlement reached an eye-popping $1 billion.
7. Harold Hamm and Sue Ann Arnall ($974.8 billion)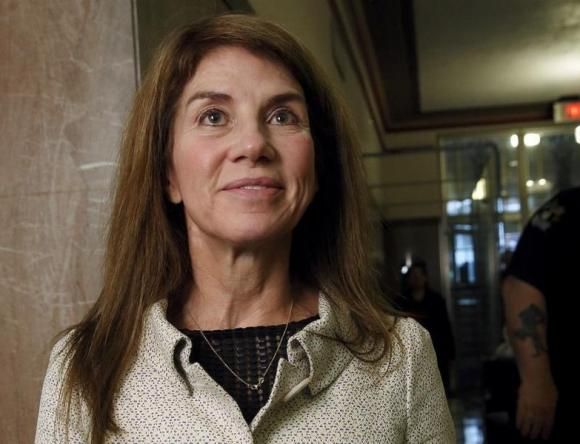 The Oklahoma court mandated that oil tycoon and CEO of Continental Resources Harold Hamm compensate his ex-wife Sue Ann Arnall $1 billion in assets and cash as part of their divorce settlement. Arnall, however, previously deposited the $975 million check her ex-husband gave her before this judgment.
Given that she had already received the $975 million check Hamm had given her, Arnall found it difficult to receive the $1 billion court order. Arnall argued that she "will not dismiss my appeal and do not feel that my right to appeal should be denied because I have accepted, in the interim, a small portion of the estate that we built over more than two decades."
Hamm, on the other hand, dropped 68% of his stake in Continental, yet he still managed to maintain his $8 billion net worth at the time.
8. Adnan and Soraya Khashoggi ($874 million)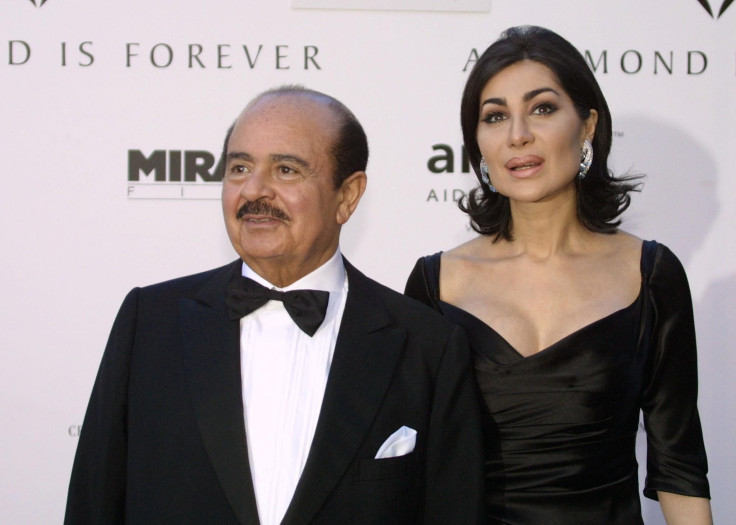 In 1974, the opulent couple Adnan and Soraya Kashoggi filed for divorce, leading to the then-highest divorce settlement in history. It only took the daughter of a British waitress until 1979 to file a lawsuit against the Saudi arms dealer and billionaire Adnan to gain the right to cash in the sum of $2.54 billion, resulting in a 5-year divorce birth pang.
In the end, Soraya completed an $874 million settlement and led a simple life in London working in a flower shop.
9. Dmitry and Elena Rybolovlev ($605 million)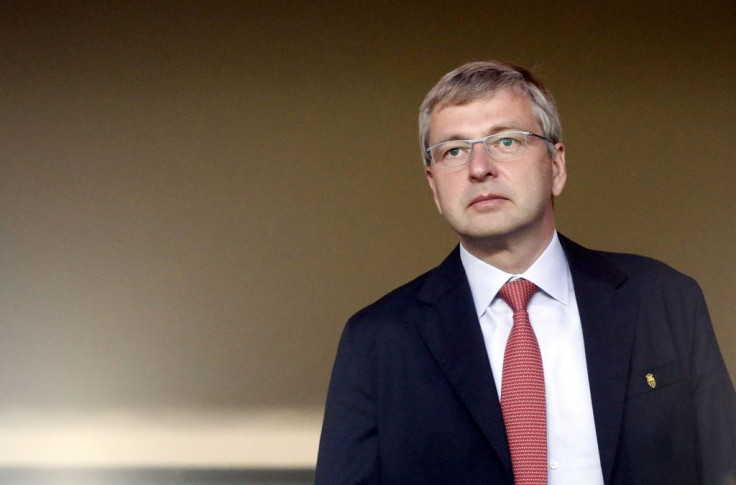 Elena Roybolovlev, the estranged wife of Russian oligarch and billionaire Dmitry Roybolovlev, didn't like the lavish lifestyle her ex-husband led, which resulted in a contentious divorce involving a vast sum of money.
Elena filed for divorce in 2008, and Dmitry didn't settle for $605 million until the case had been litigated for seven years.
10. Craig McCaw and Wendy Petrak ($460 million)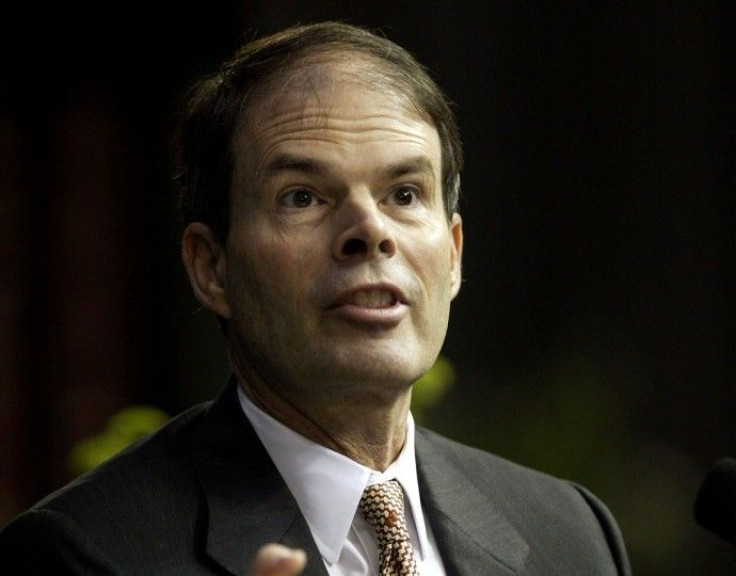 The divorce tale of the cellphone industry businessman Craig McCaw and Wendy Petrak, a journalist, became a lucrative case in 1997. At the time, McCaw's estimated worth of $1.3 billion represented the highest amount of money ever at stake in a divorce case in Washington state.
Following the Exxon Valdez oil disaster lawsuit, the McCaws' divorce case was regarded as the second- or third-largest case handled by Bogle & Gates.
In the end, Petrak received their Hunts Point mansion and $460 million, while McCaw, who sought the divorce, was granted the opportunity to get their Gulfstream IV corporate jet. Eventually, the ex-couple exchanged except for the cash.
11. Mel Gibson and Robyn Moore ($425 million)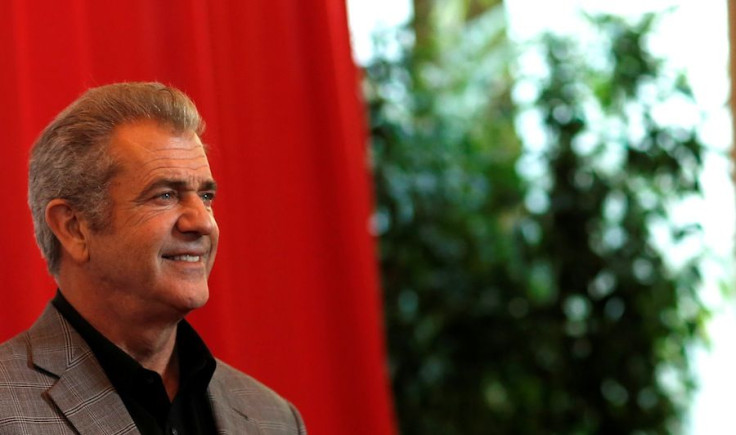 The divorce case of "Passion of the Christ" director Mel Gibson and his ex-wife Robyn Moore is also included in the list of the most expensive divorce settlements in history, with an awful $425 million deal.
Moore was the one who initiated the divorce in 2009 when she discovered the leaked photos of Gibson hugging Oksana Grigorieva, as per Reuters. Before this, their split started the day following the Oscar-winning actor's DUI arrest.
When the ex-couple decided to call it quits, Gibson gave Moore $425 million as part of their divorce settlement.
12. Bob Johnson and Sheila Crump ($400 million)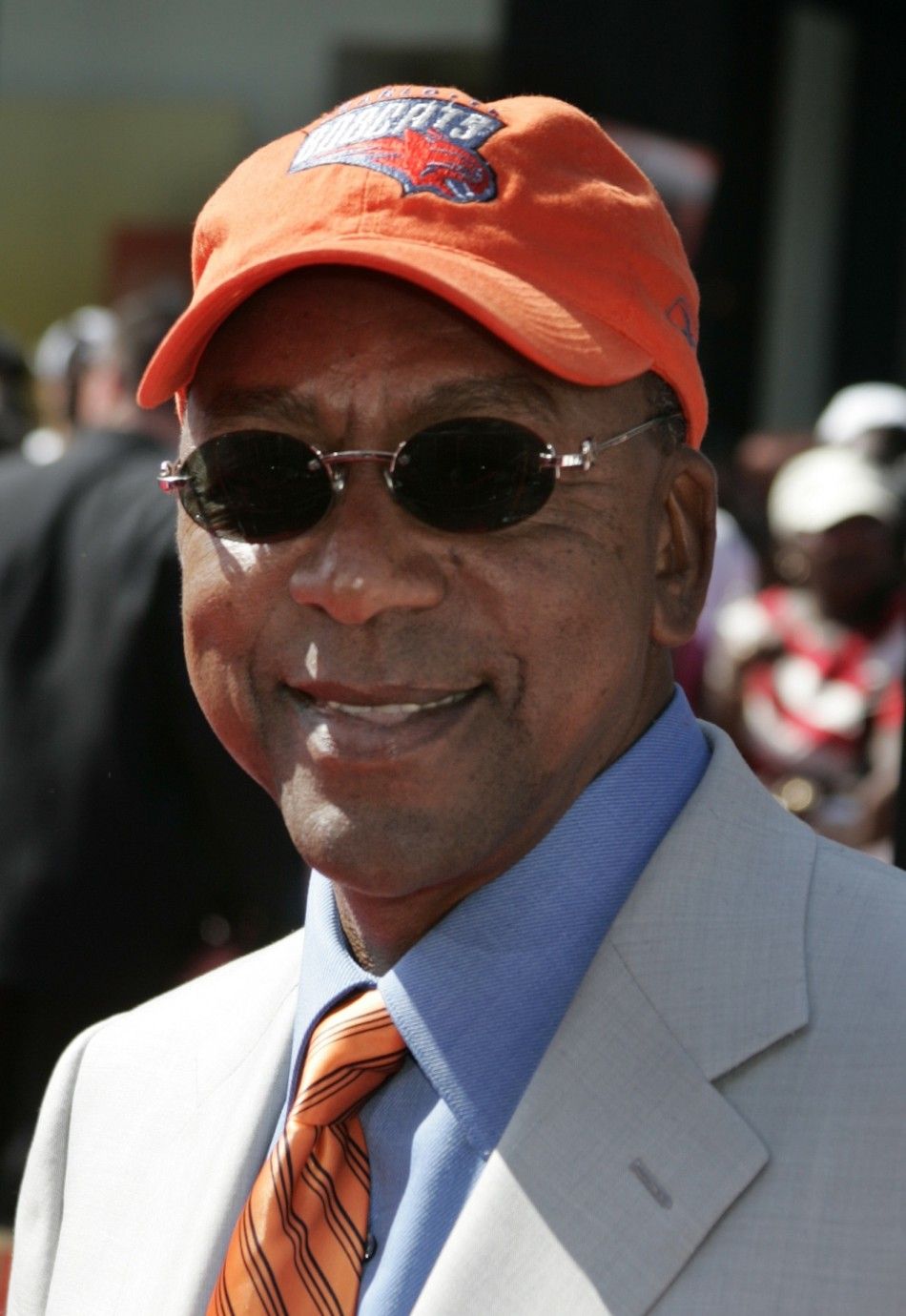 Despite being married for 33 years, the first African-American billionaires Bob Johnson and Sheila Crump divorced in 2002 when he dismissed her from their cofounded cable network Black Entertainment Television (BET).
Crump brought home an eye-watering $400 million. Two years later, Crump married Hon. William T. Newman Jr., the judge that handled her divorce case.
13. Roman Abramovich and Irina Malandina ($300 million)
The Russian oligarch and businessman must have been relieved back in 2007 when his ex-wife and former stewardess Irina Malandina only agreed to a divorce settlement worth $300 million, which merely made a dent in his $10 billion net worth at that time. However, the deal included the "value of homes in Britain and the Moscow region, as well as a yacht, and a private plane," as per The Guardian.
14. Charles Fipke and Marlene Pyett ($200 million)
High school sweethearts Charles Fipke and Marlene Piyett were as bright as diamonds, but both eventually lost their luster when Fipke initiated the divorce in 2000. The founding discoverer of the first Canadian diamond mine had to agree with a divorce settlement worth $200 million and granted Piyett a major stake in his diamond company, Dia Met Minerals Ltd.
15. Michael and Maya Polsky ($184 million)
What had been a thriving relationship also faded after 32 years when the art gallery owner Maya Polsky filed for divorce in 2007 from her ex-husband and energy mogul Michael Polsky.
According to court documents from Maya's lawyer, Howard Rosenfeld, "they would stroll together after dinners, and Michael would disclose aspects of his profession, searching for empathy, counsel, or just an open ear."
"For many years, their marital partnership flourished. Michael provided sustenance and security, and Maya provided love, support, advice and counsel," he added.
At first, the court ruled that Maya was entitled to receive $176 million. But in the end, Maya was awarded a $184 million divorce settlement.
16. Michael Jordan and Juanita Vanoy ($168 million)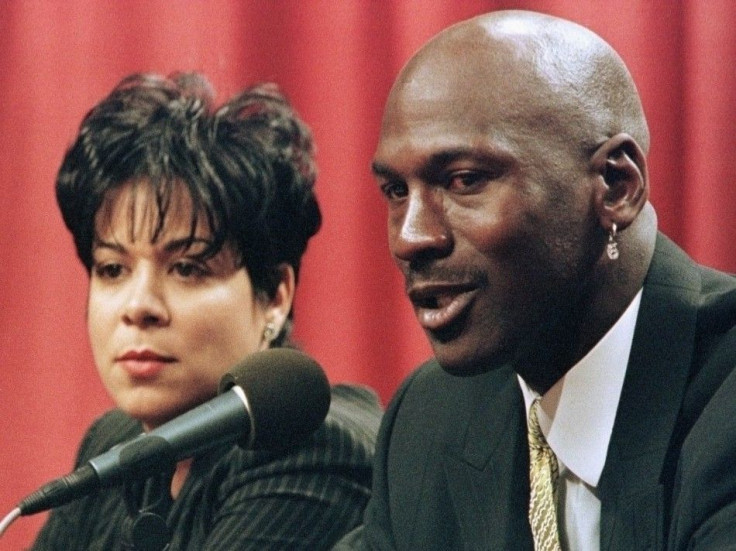 The NBA's best player of all time, Michael Jordan, and American model Juanita Vanoy have certainly experienced highs and lows over their 13 years of marriage. After divorcing in 2002, they promptly reconciled, which lasted for four years before their marriage ended in 2006.
Vanoy walked home with $168 million, considered the largest divorce settlement in sports history back then, as per Chicago Business.
© Copyright IBTimes 2023. All rights reserved.
FOLLOW MORE IBT NEWS ON THE BELOW CHANNELS