16GB iPhone May Be Thing Of The Past With Arrival Of 'iPhone 6s'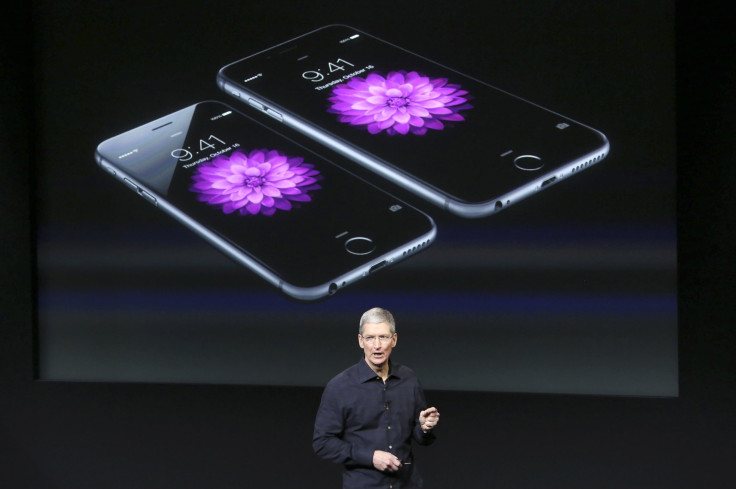 Apple may get rid of the 16GB iPhone in favor of an entry-level 32GB model, according to 9 to 5 Mac. The Cupertino watcher cited a story by the Korea Times in which an anonymous source said that Apple is planning to increase storage capacity for the new models. If that's the case, ditching the 16GB model makes sense.
The Korea Times on Sunday quoted an anonymous source as saying, "Apple plans to increase its shipments of the mid-range iPhone models with larger capacities amid growing consumer demand for data-intensive features, including cloud services."
That could start with the rumored iPhone 6s.
But the cloud doesn't necessarily mean iPhone's need more memory. During Apple's Worldwide Developers Conference earlier this month Seniore Vice President Phil Schiller mentioned that cloud services are freeing up space on iPhones with less storage – such as the 16GB model – and that saving money on memory allows Apple to upgrade other components such as the cameras.
"The belief is more and more as we use iCloud services for documents and our photos and videos and music, that perhaps the most price-conscious customers are able to live in an environment where they don't need gobs of local storage because these services are lightening the load," said Schiller. This contradicts the Korea Times' understanding that Apple will be looking to increase storage due to consumer demand for cloud services.
Currently, iPhone 6 models are available in 16GB, 64GB and 128GB. Apple removed 32GB storage after the iPhone 5S. Apple has also reportedly started production on the next-gen iPhones, with an official announcement expected in September.
The Korea Times also reported that Samsung is negotiating with Apple to provide the Flash memory storage for the next generation of iPhones, but that an agreement has not yet been made due to talks over price and guaranteed shipments. Another anonymous source claimed that Samsung is currently testing its chips for stability and durability before an initial shipment.
Currently Flash storage for the iPhone 6 models is provided by SK Hynix, SanDisk and Toshiba, according to 9 to 5 Mac.
© Copyright IBTimes 2023. All rights reserved.