'19 Kids And Counting' Star Jessa Duggar Shares Baby Update, Reveals How She's Staying Fit During Pregnancy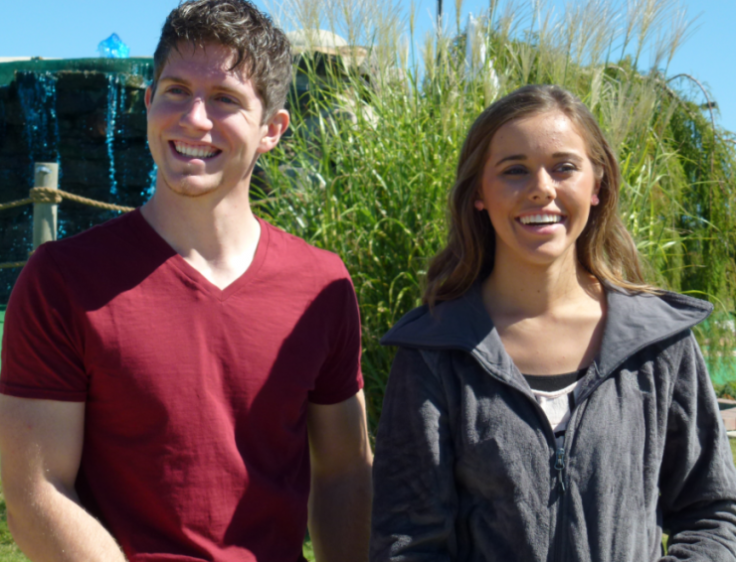 Jessa (Duggar) Seewald is quickly approaching her Nov 1. due date and in celebration of her and husband Ben Seewald's impending arrival, she's opening up about her pregnancy. The former "19 Kids and Counting" star is dishing about the ups and downs of expecting and how she's staying fit.
Speaking to the Duggar Family Blog, Jessa Seewald said she has been experiencing both good and bad symptoms with her pregnancy. While the mom-to-be says she no longer experiences morning sickness – "I was blessed to only have to deal with it for about 4 weeks" – that doesn't mean other ailments have been kept at bay. "Of course there are some aspects of pregnancy that can be difficult," she said when asked about the worst part of pregnancy. "Heartburn, and the shortness of breath that occurs when the baby is cramped up in there and pressing on your lungs!"
Despite the negative side effects of being with child, Jessa Seewald says she doesn't feel she can complain due to the struggles others close to her have faced during pregnancy.
"I cannot complain in the least when I see dear friends who have suffered multiple miscarriages, or unusually difficult pregnancies, or even infertility," she said. "Even when thing in pregnancy seem difficult, I can't help but think of others who are dealing with so much more. This really puts things into perspective for me."
When the Seewalds aren't gushing over their unborn baby's kicks, they're eating healthy and staying fit. Jessa Seewald said they have limited their dessert intake to one sweet treat per week and thankfully, she hasn't had any "super weird" pregnancy cravings. "For the most part, Ben and I strive to eat a healthy diet with lots of protein and fresh produce, and we also try to keep a regular workout routine," she said.
Jessa and Ben Seewald are due to welcome their first child together on their one-year wedding anniversary. While the couple has yet to announce their child's gender, they revealed to fans in June that they're aware whether they're having a boy or a girl. The couple plans to announce their child's gender once he/she is born. Until then, they're inviting fans to vote on what they think they're having on their blog.
© Copyright IBTimes 2023. All rights reserved.