$2 At-Home COVID-19 Test Could Detect Delta Variant In 55 Minutes
KEY POINTS
The diagnostic test has an accompanying smartphone app where users can see their results
Users can collect the saliva sample without the presence of a medical professional
The test can be mass-produced and sold at a low cost
A new COVID-19 diagnostic low-cost test now allows users to self-test for variants at home using a sample of their saliva. According to experts, the test could cost as low as $2.
Scientists from Wyss Institute for Biologically Inspired Engineering at Harvard University and the Massachusetts Institute of Technology (MIT), and several Boston-area hospitals recently created the Minimally Instrumented SHERLOCK (miSHERLOCK) diagnostic test that gives users their results within 55 minutes.
The CRISPR-based diagnostic test was designed to be able to distinguish between three different COVID-19 variants, including the highly contagious Delta strain. The test will only need a sample of the user's saliva. The results will then be sent to an accompanying smartphone app within an hour.
"Our team's motivation for this project was to eliminate these bottlenecks and provide accurate diagnostics for COVID-19 with less reliance on global supply chains, and could also accurately detect the variants that were starting to emerge," Dr. Rose Lee, co-first author of the study and a visiting fellow at the Wyss Institute for Biologically Inspired Engineering at MIT, said, according to The Harvard Gazette.
"Simple things that used to be ubiquitous in the hospital, like nasopharyngeal swabs, were suddenly hard to get, so routine sample processing procedures were disrupted, which is a big problem in a pandemic setting," she added.
Besides being able to detect three different COVID-19 variants, the new diagnostic device is also low cost to produce at a large scale.
"Our device is low-cost, provides a simple visual answer in 1 hour, and only requires saliva from a patient with no additional equipment separate from the device itself (including its standard battery). Our full device, including all testing components, costs $15, down to $6 with reuse of the housing and electronics, but could be as low as $2–3 per test if produced at scale," lead author Helena de Puig Guixe, a postdoctoral researcher at the Collins lab at the Wyss Institute for Biologically Inspired Engineering, told Medical News Today.
Clinical samples have often avoided using saliva as it needs processing before analysis to ensure that it does not give false-positive signals.
However, several studies have found that saliva performs similarly to nasal and throat swabs. It can also be collected even without a medical professional present.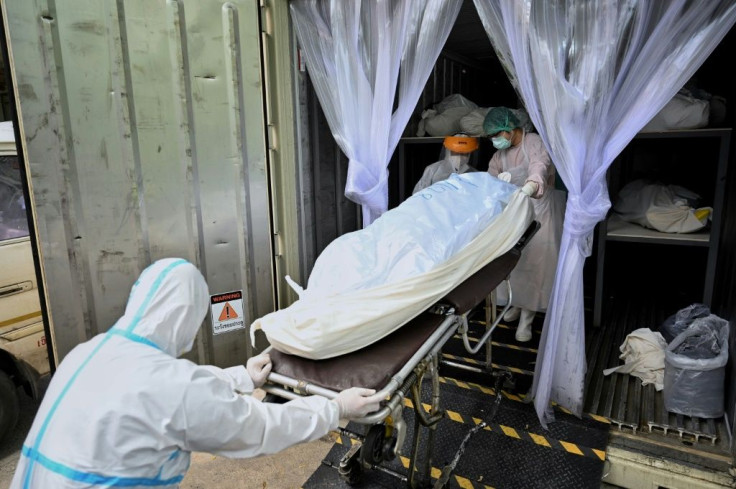 © Copyright IBTimes 2023. All rights reserved.