Pfizer's At-Home COVID-19 Treatment Could Be Available This Year
KEY POINTS
The antiviral drug may be available by the end of this year
Pfizer will run a clinical trial involving up to 60 participants
The drug may stop COVID-19 from reproducing in a subject's nose, throat and lungs
An experimental oral drug developed by Pfizer that can treat COVID-19 at home may be available later this year.
Pfizer CEO Albert Bourla on Tuesday told CNBC's "Squawk Box" that the drug could be distributed across the U.S. if the clinical trial, which began in March, goes well. The trial involves up to 60 volunteers ages 18 to 60. It's currently being held at two locations — one in the U.S. and one in Belgium.
The trial is split into three phases and will run for 145 days. The first phase determines any potential side effects of the drug. The next phase identifies how many doses are needed to combat the novel coronavirus. The final phase will look into the influence of eating food at the same time the drug is consumed, according to Pfizer documents obtained by The Telegraph.
One of the documents warned that the drug has yet to be tested in humans.
"The safety of the study drug has been studied in animals. In these animal studies, no significant risks or safety events of concern were identified, and the study drug did not cause side effects at any of the dose levels that will be used in clinical studies," it stated.
The drug will use a man-made antiviral molecule, referred to as PF-07321332. It is a protease inhibitor that can prevent COVID-19 from reproducing in a subject's nose, throat and lungs.
The drug will be administered along with a low dose of Ritonavir, which is used to treat HIV. Ritonavir will act as a "booster" to help increase the amount of PF-07321332 in the recipient's blood.
The antiviral pill, which will be taken by mouth, was developed from scratch during the COVID-19 pandemic, Dafydd Owen, director of medicinal chemistry at Pfizer, said last month. More than 200 researchers worked together to make more than a kilogram of the drug, he said.
The pharmaceutical corporation is refusing to reveal any details about the lab tests it has completed, but noted that the drug demonstrated antiviral activity against SARS-CoV-2 and other coronaviruses.
Pfizer previously partnered with German company BioNTech to produce a COVID-19 vaccine that has a 95% efficacy rate against the novel coronavirus.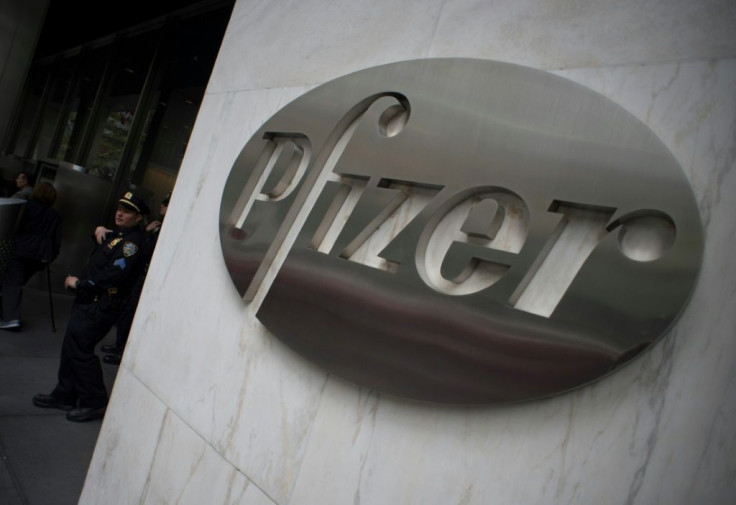 © Copyright IBTimes 2023. All rights reserved.