2 Killed, 2 Of 5 Others Injured In Critical Condition After LA Park Shooting
KEY POINTS
Four of the injured victims were men, and three were women
Police believe there were about 500 people at the park when the shooting occurred
Sunday's baseball game was reportedly being held for 'former gang members'
Two people were killed Sunday after a shooting incident took place at a Los Angeles park, where a baseball game and other events were being held. Five other people were injured during the shooting, with two of the victims in critical condition, authorities said.
Speaking to NBCLA, Los Angeles Police Department's Harbor Area Cmdr. Jay Mastick said two of the seven victims were "in full arrest when they were transported" to the hospital and died. Of the five others injured, two were in critical condition.
Witnesses told NBCLA that shots were heard at different locations in the vicinity of San Pedro's Peck Park. One witness said there were "probably like 15 shots, and then a couple minutes later, like 15 more shots."
Authorities responded to the busy park just before 4 p.m. EDT Sunday after gunfire was heard in the area. Police estimated that about 500 people were at the park as multiple events were being held there at the time, including a baseball game and an informal car show. The park is home to a swimming pool, a child care center, a baseball field, outdoor and indoor basketball courts, and even hiking trails, NBCLA reported.
Fire department spokesman Brian Humphrey told Reuters that the shooting victims were between the ages of 23 and 54. Four of the injured individuals were men, while the remaining three were women, officials at the Los Angeles Fire Department (LAFD) said.
At a news briefing, Los Angeles Police Department (LAPD) Capt. Kelly Muniz said investigators believe the shooting may have started with a dispute that involved two parties at the bustling park, CNN reported. No further information was provided on the alleged confrontation.
Muniz confirmed that officials are "investigating that there could be more than one shooter," but no suspect was taken into custody as of Sunday evening.
The baseball game that took place Sunday was an event that was being held every weekend and was initiated to foster peace among "former gang members," CBS News reported. The city was placed under a tactical alert after the shooting, KTLA reported.
In its latest update on the Peck Park shooting, the LAPD said "there are no public safety concerns at this time," adding that "the park will remain closed for hrs until the preliminary investigation is complete."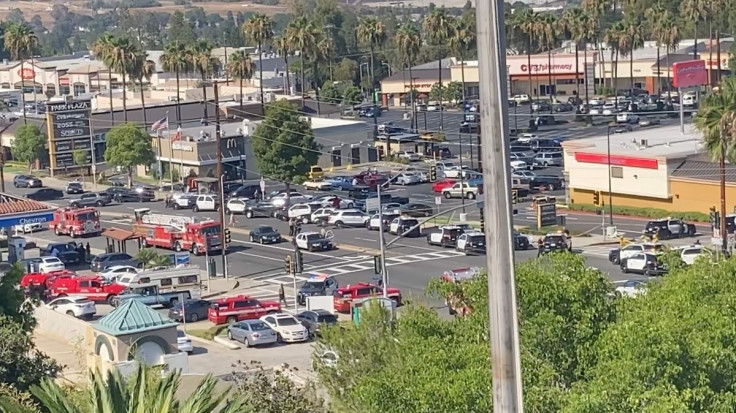 © Copyright IBTimes 2023. All rights reserved.