2-Year-Old Fatally Shoots Father; Felony Convict Mother Charged With Manslaughter And Firearm Possession
KEY POINTS
If convicted of manslaughter, Ayala is expected to face up to 15 years in prison
The toddler found a Glock 19 and shot his father in the back
Ayala and her husband were out on probation for drug-related and child neglect charges
Orlando, Florida -- A mother from Orlando, Florida, was charged with manslaughter and firearm possession by a felon after her 2-year-old son accidentally shot and killed his father, authorities said. The woman and her husband were convicted felons and were out on probation when the shooting incident happened.
According to the authorities, Marie Ayala, 28, was charged with manslaughter by culpable negligence and possession of a firearm by a felon Monday, The New York Times reported. If convicted of manslaughter, Ayala is expected to face up to 15 years in prison for the shooting that killed her husband, Reggie Mabry, 26.
Mabry was playing a video game in their home in Florida on May 26 when his 2-year-old son found a Glock 19 and fired. Ayala said the loaded gun was in a bag on the floor, according to the arrest report. Mabry was shot in the back and died at a local hospital, authorities said.
Ayala initially changed her answers when deputies asked how the couple stored the gun. The arrest report noted that Ayala "could not explain how the gun fell out of the bag," but that she later admitted, "any child in the room could have figured out how to get the gun out of the bag."
Orange County Sheriff John Mina said at a news briefing Monday that the "gun was not properly stored, and in fact, it was easily accessible even to a two-year-old, and the result is a tragedy in this community that no one can comprehend," WESH reported.
Ayala and Mabry's two other children were on-scene when the shooting happened, the arrest report revealed, according to the Tampa Bay Times. The children are now under the custody of the Florida Department of Children and Families.
Mina said, "these young children have effectively lost both of their parents… and a young child has to live his life knowing he shot his father."
An inmate record from the Orange County Jail revealed that Ayala had previous charges on drug-related and child neglect cases. Ayala and Mabry were out on probation for child neglect and possession of narcotics before the incident.
News of the incident came at a time when the debate ensues regarding gun possession in the United States. The Florida Supreme Court is expected to hear arguments Thursday regarding a dispute on the 2011 state law that threatens city and county officials with penalties if they pass regulations on gun possession.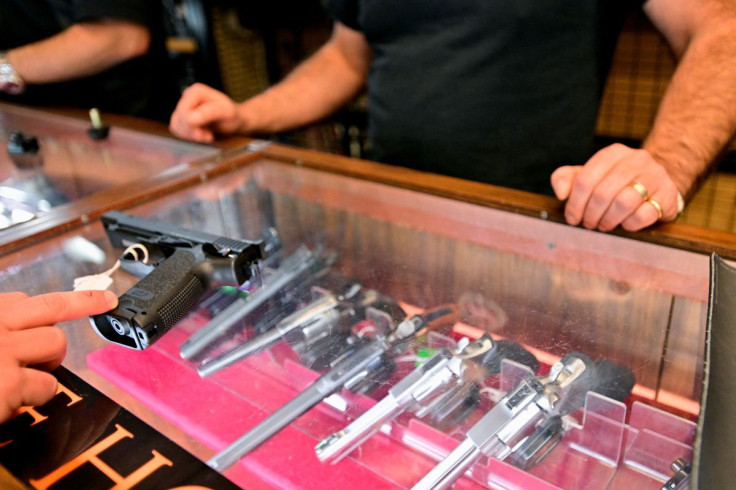 © Copyright IBTimes 2023. All rights reserved.