20 Cocktails For A Truly Romantic Valentine's Day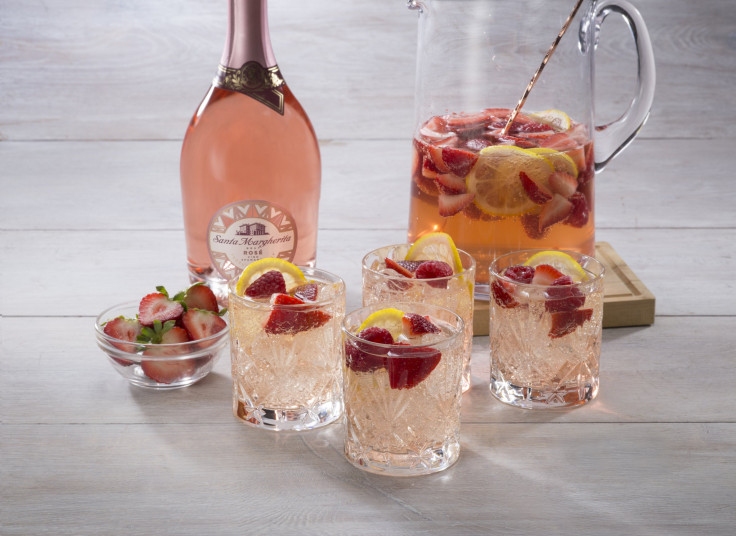 With Valentine's Day fast approaching, couples everywhere are trying to find the most romantic gifts or are making plans for a guaranteed night sure to be filled with everything to do with love.
One other way to add a little more fun to your romantic night is to indulge in some delicious cocktails created special for the occasion. If you're willing to give your bartending skills a try this Valentine's Day, be sure to try these cocktails out as you do.
Amaretto-Cranberry Kiss:
For a valentine that isn't quite as in to the sweeter drinks, this combination makes for a smoother option.
Amour a Mosa:
For an easy cocktail that is as sweet as your significant other, this is the cocktail to try.
Angry Love Potion: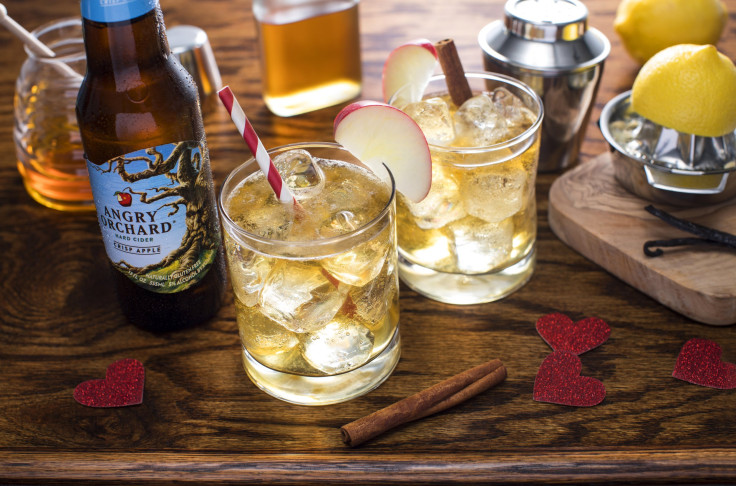 Combine 1.5 oz. Sailor Jerry Spiced Rum, 0.5 oz. of lemon juice, 0.25 oz. of honey and one dash of vanilla extract in a shaker and shake, then strain into a rocks glass with ice. Top with 4 oz. Of Angry Orchard Crisp Apple Cider and garnish with an apple slice and cinnamon stick.
Banana Choco Delight:
In case you want a chocolate drink, but your loved one isn't a fan of raspberries or strawberries, this drink is a perfect option. To make, soak 2 ounces of Banana flavored HI-CHEW candies in Dark Rum until dissolved. Then, in a small saucepan, heat ¾ cup of milk until warm, then whisk in 1.5 tablespoons of cocoa until no lumps remain. Add an additional ¾ cup milk, three ounces of dark chocolate, 1.5 tablespoons of sugar and two tablespoons of peanut butter, and whisk until all is melted, smooth, and hot. Remove from the heat, stir in the infused rum, and divide between two mugs. Top with fresh whipped cream and a slice of caramelized banana.
Chambord Royale: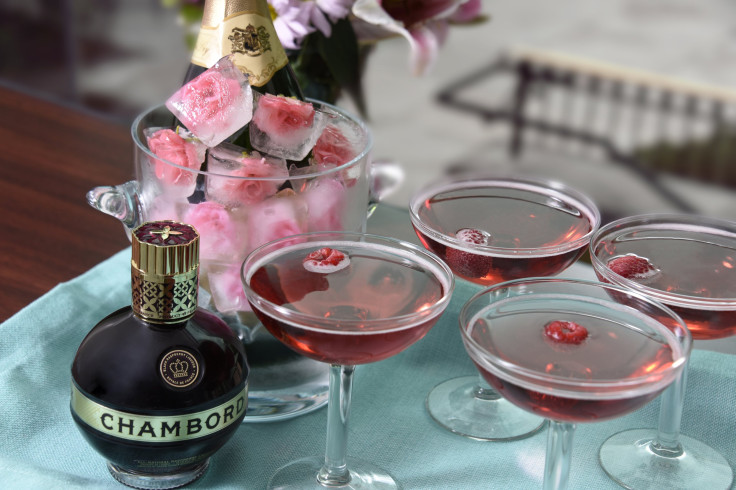 This cocktail both brings both a pleasant to drink and a pretty to look at quality to your Valentine's Celebration.
Chocolate Covered Cherry Martini:
Simple to make, this recipe can easily help set a romantic mood.
Chocolate Mandarin Dream:
Give your loved one chocolate in a decidedly more decadent way with this phenomenal concoction.
Cocoa Raspberry Heaven:
Get cozy for a night in well spent, featuring this hot chocolate recipe with a dash of raspberry liquer.
Flor Adora:
This cocktail has both a pleasantly floral note, as well a warming quality thanks to the presence of ginger.
Hibiscus Cocktail: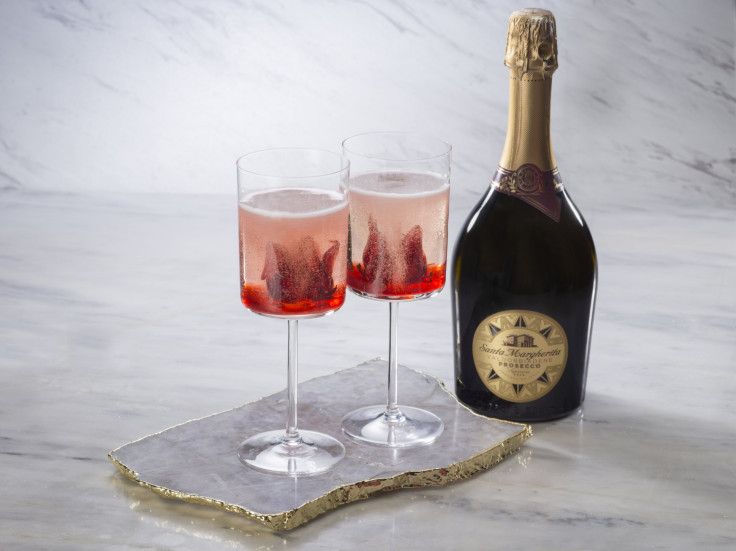 Place a whole hibiscus flower in the bottom of each glass and gill with Santa Margherita Prosecco Superiore to ¾" of the rim. Carefully spoon 2 teaspoons of the hibiscus syrup used to pack the flowers down the interior side of each glass.
Hot Angry Love: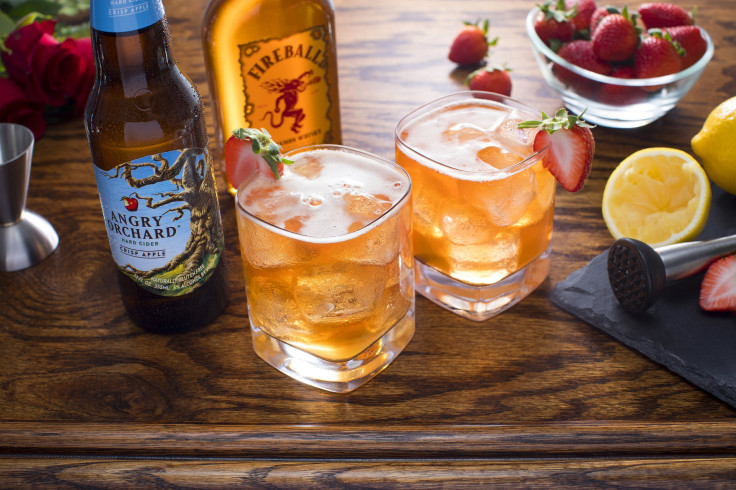 Muddle one strawberry, then add 1.5 oz. Fireball, 0.75 oz. Lemon juice and 2 dashes of Miracle Mile Chocolate Chile Bitters to a shaker. Shake, then fine strain into a rocks glass with ice. Top with 4 oz. Angry Orchard Crisp Apple Cider and garnish with half of a strawberry.
Hot Mango Tango: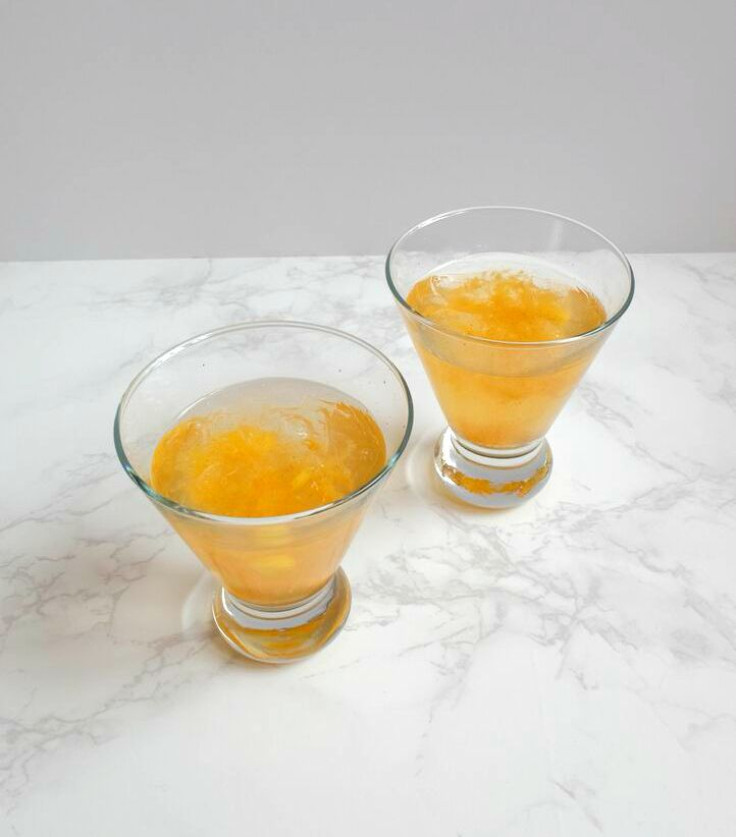 It does take two to tango no? If you agree, then this cocktail is perfect for you. To make: Muddle one cubed mango and 2 teaspoons of chili powder. Combine with one ounce of tequila and sparkling water. Strain. Shake, and use remaining Tajin to rim the glass. Shake and dirty dump into a spicy salt rimmed Rocks glass.
Raspberry Pink Champagne Floats:
This drink is as pretty in pink as they come for Valentine's Day, and is as deliciously sweet as the day devoted to love.
Redhead In Bed:
Featuring strawberries and vodka, and a sultry name meant for Valentine's Day, it's one worth trying for the special night.
Romance Caribeno:
This delicious cocktail will give you both a feeling like you're in the tropics, which can definitely set a romantic mood.
Romeo and Juliet:
Try this romantic number, which surely could have solved all the problems in the classic ill-fated love story had it just been served at a gathering of the Capulets and the Montagues.
Rose and Mint Champagne
Give traditional champagne a sweet edge that is also incredibly romantic.
Sparkling Punch
In a large pitcher, combine ¾ cup limoncello, 1 cup of fresh raspberries and 1 cup of quartered fresh strawberries. Top with one 750=ml bottle of chilled Santa Margherita Sparkling Rosé and stir in half of the wheels sliced from one medium lemon with the seeds removed. Pour into an old-fashioned glass with ice. Place fruit in each glass and garnish with a lemon wheel.
Strawberry Bellini:
This concoction features Strawberries, Champagne and Sugar. Is there anything more perfect for Valentine's Day?
Valentino's Delight:
This sweet and creamy concoction serves as a perfect dinner beverage for your sweetheart.
© Copyright IBTimes 2023. All rights reserved.