2011 Emmy Awards Host Jane Lynch Makes 'Advocate' Cover
Sue Sylvester Competes for the Attention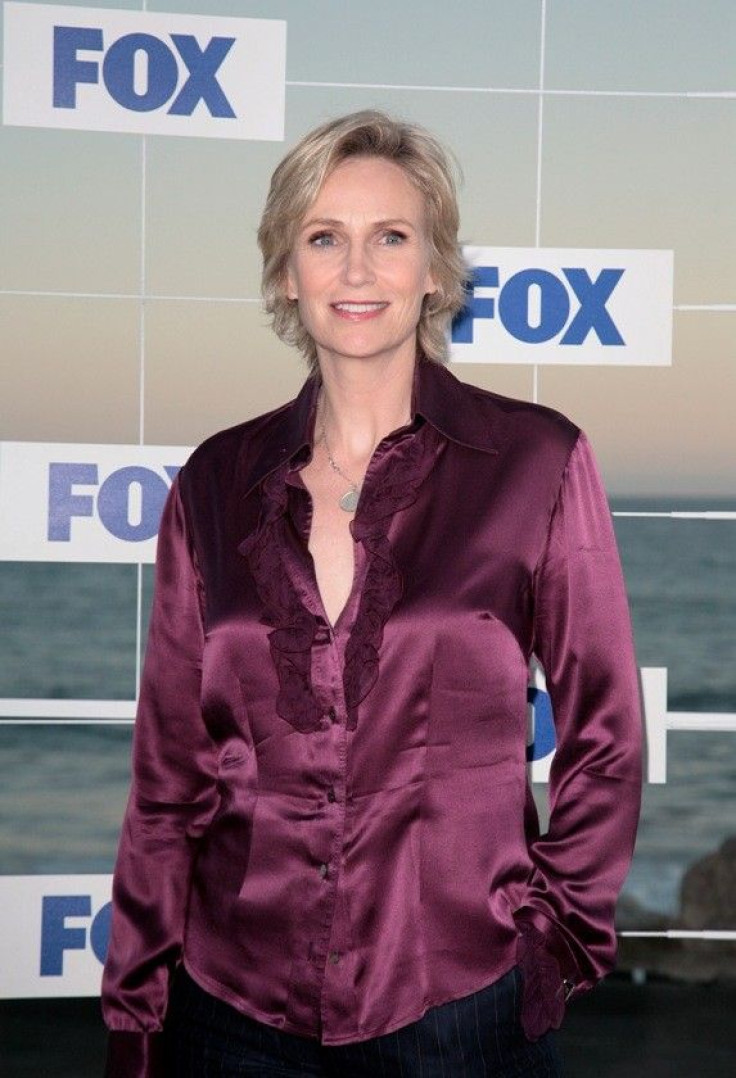 The Emmy Award-winning TV comedy-musical series 'Glee' has the intense and brazen Sue Sylvester and her diabolical schemes to keep its plots fresh and interesting. Actress Jane Lynch who plays Sue, the track-suited sports coach who delights in making students' lives a living hell, is on the October 2011 issue of 'The Advocate' magazine.
Lynch, 51, will host the 63rd Primetime Emmy Awards, where she is nominated for Best Supporting Actress in a comedy. After the popular TV host Ellen DeGeneres, Jane is the only other lesbian star ever to host the most prestigious television awards event in the industry. The Emmy Awards will air live on FOX on Sunday, Sept. 18 in the U.S. East Coast.
And what does Sue Sylvester think about all this fuzz about Jane Lynch? The online magazine Bad Machine quoted Lynch as saying Jane Lynch will be nicer (as an Emmys host) than Sue Sylvester. Sue would make the show explosive. You would walk away with a show you would never forget. Sans the anger and the violence, Jane was the nicer choice, indeed.
Lynch is open about her personal preferences, and this seems to be generally good for her. If anything, I think people respect me for not hiding. But what it comes down to is we're all just people, says Lynch in the intimate interview with 'The Advocate.' She continues that in Hollywood, the most important thing is that the job is done well, and nothing else matters. Lynch has had applaudable portrayals in gay-themed TV shows such as 'The L Word' where she was 'top' to actress Cybill Shepherd. I had one love scene under my belt, and I'm a lesbian in actual life, so I'm expected to take the lead, which I did.
On the other end of the theme spectrum, 'Glee' is expected to go 'back-to-basics' with its story arcs, focusing once again on the young mainstays of the show. Last season was peppered with guest stars that kept the ratings high as ever, but since many of the 'students' will be graduating soon, scriptwriters will probably bring back the highlights to the kids, according to FOX president Kevin Reilly.
© Copyright IBTimes 2023. All rights reserved.