The 2011 Viking Festival of Catoria, Spain (PHOTOS)
The annual Viking festival of Catoira in northwestern Spain brought together revelers from all over the country and the continent Sunday.
The festival is celebrated annually on the first Sunday of August. At the celebration, participants dress up in furs, horned hats, face paint and masks to sail on Viking replica ships, drink wine out of animal horns and re-enact medieval Viking raids in the area -- all while having a generally uproarious time.
Locals and visitors don their best Viking attire to re-enact the Spanish battles waged against the raiding Vikings. The battle routinely ends in drunken exhaustion, with both parties covered in wine and dirt. Later in the day, a Viking boat races down the coast of Spain, sword duels and sledgehammer feats of strength are fought- anything and everything is done to duplicate the pillaging, sacking and plundering the Vikings are most famous for.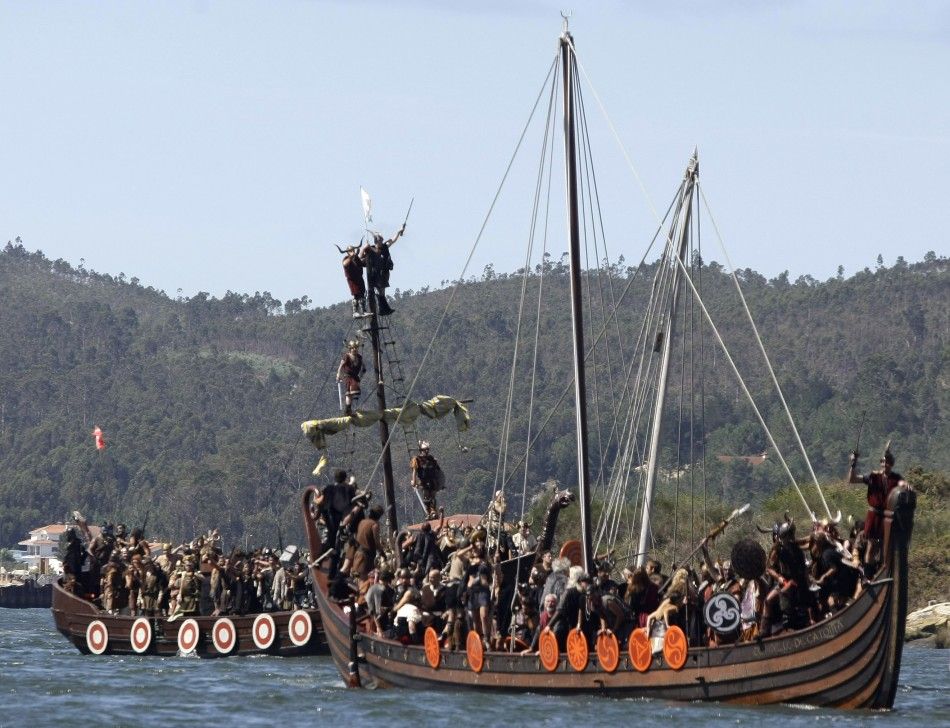 © Copyright IBTimes 2023. All rights reserved.