2014 Pulitzer Prizes Winners Announced, Coverage of Boston Bombings and NSA Scandal Win Coveted Journalism Awards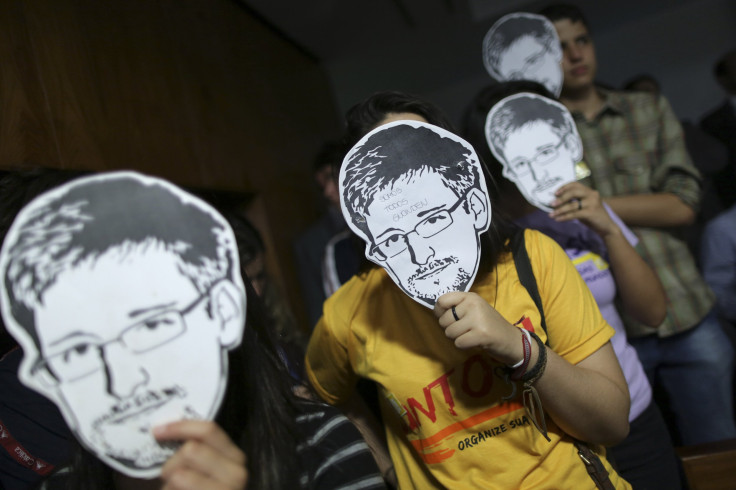 The 2014 Pulitzer Prize winners were announced Monday, and two of them, Feature Photography and Breaking News Reporting, went to journalists covering the 2013 Boston Marathon Bombings.
The Boston Globe staff was awarded the Breaking News Reporting prize for their comprehensive coverage of the blast and aftermath. The New York Times' Josh Haner was awarded the Feature Photography prize for his moving photo essay on bombing victim Jeff Bauman's recovery following the blast that blew off both of his legs.
Tuesday, April 15, is the one-year anniversary of the Boston Marathon bombings. The 2014 marathon will take place next Monday, April 21.
The Public Service Pulitzer went to the Guardian US (the American edition of the British paper) and the Washington Post jointly for their coverage of the National Security Agency scandal. Guardian reporter Glenn Greenwald first broke the NSA revelations from Edward Snowden, which spurred a heated debate about the extent of U.S. government surveillance and made President Barack Obama order some limits on NSA activities.
Another New York Times photographer, Tyler Hicks, won the Breaking News Photography Pulitzer for his coverage of the Islamist terrorist attack on the Westgate shopping mall in Nairobi, Kenya, that killed 67 people and wounded 175. The Pulitzer Prize Board said Hicks displayed "skill and bravery in documenting the unfolding terrorist attack," during the three-day ordeal. Hicks' photos from the Westgate attack can be seen here.
Other journalistic prize categories include Criticism, Editorial Cartooning and Explanatory Reporting. The Feature Writing prize was not awarded this year. If no entries in a particular category gain a majority vote of the Pulitzer Prize Board, that award can be withheld.
The Pulitzer Prize was established along with the Columbia School of Journalism in 1912 after the death of its namesake, Joseph Pulitzer, a Hungarian-born newspaper publisher who sought to award excellence in journalism. Only material from U.S.-based newspapers and news sites are eligible for journalistic Pulitzer Prizes. Magazine and broadcast media are not eligible.
A full list of prizes and winners is available on the Pulitzer Prize website.
© Copyright IBTimes 2023. All rights reserved.
FOLLOW MORE IBT NEWS ON THE BELOW CHANNELS