2016 Elle Women In Hollywood Awards: Red Carpet Fashion From Anna Kendrick, Kristen Stewart, Lupita Nyong'o, Vanessa Hudgensm, Nina Dorev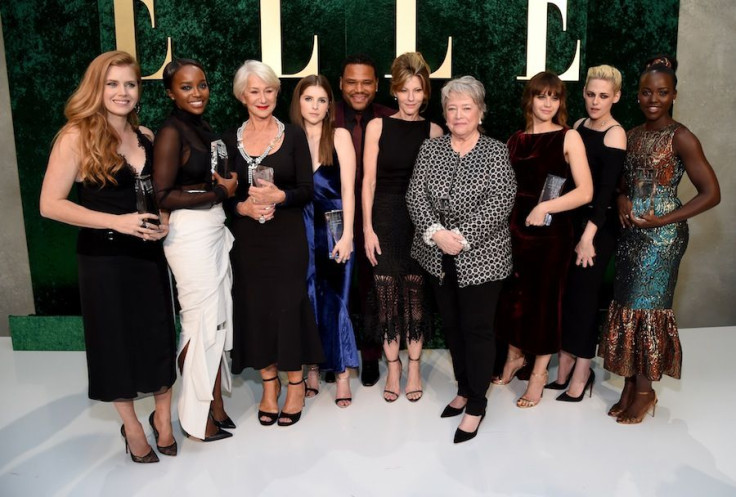 Elle, the world's largest fashion magazine brand, celebrated the 23rd annual Elle Women in Hollywood awards at the Four Seasons in Beverly Hills this week.
The event honored the magazine's eight November cover stars — Amy Adams, Kathy Bates, Felicity Jones, Anna Kendrick, Aja Naomi King, Helen Mirren, Lupita Nyong'o and Kristen Stewart — for their creative contributions to the world of film.
Editor-in-Chief Robbie Myers opened the awards with a rousing speech.
"More than a few of us have been pondering recently just how a woman holding power might use it, compared to a man in the same position," she told the audience. "And as the rhetoric has heated up, particularly in the last few weeks, how women are talked about, treated, perceived, judged, represented, dismissed, celebrated, and portrayed, as well as how they, we, accrue power and influence, the politics of sex and gender has become one of the defining issues of this moment, and of our time. Such questions are at the core of Elle's mission, and makes this is a particularly poignant time to be able to stand up here to celebrate and reflect on the power of Women in Hollywood and beyond."
Jeremy Renner, Sharon Stone, Ron Howard, Ben Affleck, Regina King, Joseph Gordon-Levitt, Mira Nair, and Dakota Fanning all presented at the awards show while actor and comedian Anthony Anderson served as the emcee for the evening.
It was certainly an emotional and funny evening. From Lupita Nyong'o's touching speech to comedic words from Anna Kendrick and Kathy Bates, guests were either laughing or wiping their tears throughout the evening.
Of course, the red carpet fashions were just as fabulous as the show itself. Launch the slide show above to see the standout looks from the 2016 ELLE Women in Hollywood Awards.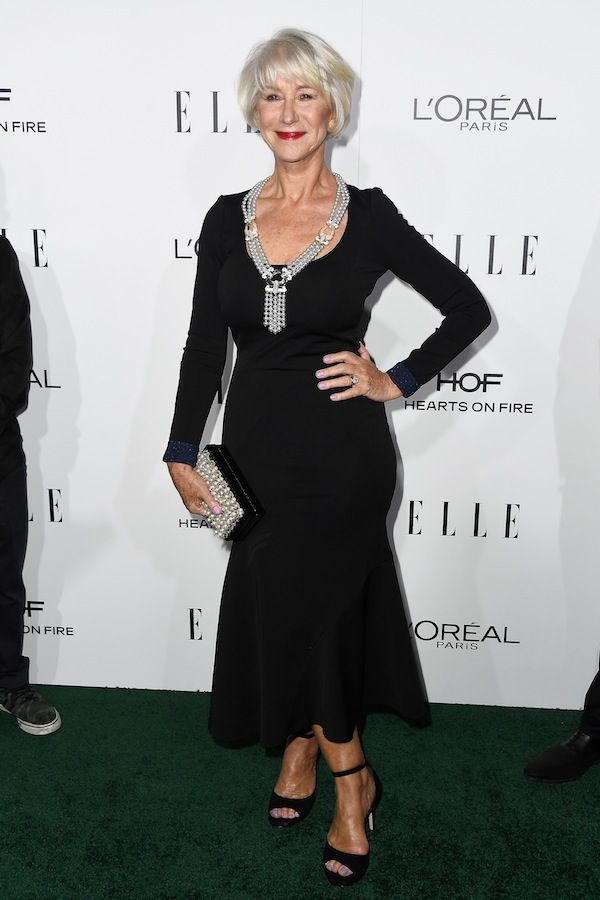 © Copyright IBTimes 2023. All rights reserved.