21 Side Hustle Ideas And Expert Money Management Apps For Boosting Your Income
This article uses affiliate links, which means if you purchase products through these links, we may earn a commission. Click here to see our
T&C
. For licensing please click
here
.
KEY POINTS
Personal Capital was recognized as the Best for Portfolio Management in 2020
From establishing healthy money habits to making investments, these apps are here to help
Have a side hustle with the right money management tools to control your finances
Looking to boost your income with a side hustle? This listicle has got you covered with 32 side hustle ideas that can help you earn extra cash. But earning more money is only part of the equation.
To make the most of your side hustle income, it's important to manage your money wisely. That's why we've also included expert-recommended money management apps to help you track expenses, save for your goals and invest for the future.
Whether you're looking to pay off debt, save for a big purchase, or build your retirement fund, these side hustle ideas and money management tips can help you achieve your financial goals.
1.
Personal Capital - Financial Planning & Investment Management
To manage your finances wisely and let your capital grow, you need to be smart in your investment choices. Personal Capital's finance tools, including a robo-advisor for portfolio management, are here to help you. Personal Capital was recognized by Investopedia as the Best for Portfolio Management in 2020 and named by The New York Times as the "tool to beat" in 2019.
As of September 2022, it has $20.5B+ assets under management. With millions of users trusting this personal finance management tool with their assets, you know you're in good hands if you give it a try. It can be equally useful for first-time investors looking to build their portfolios and those looking for more complicated investment strategies.
Personal Capital's best features: It offers free net worth tracking and retirement planning software that anyone can use with ease. With this tool, you get a bird's-eye view of your finances. It can also help you save and spend smarter. You can even simulate and plan your retirement using its retirement planner.
2.
Public.com - Investing Socially
Public.com is a free social investing app that allows users to invest in stocks and ETFs (Exchange-Traded Funds) with zero commission fees. The app's mission is to make investing more accessible and educational for everyone, regardless of their financial background or experience.
In addition to investing, Public.com also features a social network where users can follow other investors, share their investment ideas and engage in discussions about the stock market. The app also provides access to educational resources such as articles, podcasts and videos to help users learn more about investing.
Public.com aims to provide transparency and simplicity in the investing process, making it easy for users to understand their investments and make informed decisions. The app also offers fractional shares, which allows users to invest in high-priced stocks for as little as $1.
Public.com is available for download on both iOS and Android devices.
3.
Vinovest - Invest in Fine Wine With Confidence
Vinovest is an online investment platform that allows users to invest in fine wines. The platform's goal is to make investing in wine accessible and simple for everyone. Vinovest provides users access to a team of wine experts who curate a portfolio of high-quality, investment-grade wines from around the world.
Investors can choose from pre-selected portfolios, or they can work with a Vinovest expert to create a customized portfolio based on their investment goals and risk tolerance. Once a portfolio is established, Vinovest takes care of all the logistics, including buying, storing, insuring and selling the wine.
Vinovest uses data-driven algorithms and machine learning to analyze market trends and make informed buying and selling decisions. The platform also provides investors with real-time updates on their portfolio performance and market trends.
Overall, Vinovest offers investors a unique and exciting opportunity to diversify their portfolio with a tangible, appreciable asset. With its team of wine experts and cutting-edge technology, Vinovest aims to make wine investing simple, accessible and profitable for everyone.
4.
Coinbase - Buy/Sell Cryptocurrency & Bitcoin Wallet
Coinbase is a popular cryptocurrency exchange platform that allows users to buy, sell and store various cryptocurrencies, such as Bitcoin, Ethereum, Litecoin and more. The platform was founded in 2012 and is headquartered in San Francisco, California.
Coinbase provides a user-friendly interface and a mobile app for iOS and Android devices. Users can easily buy and sell cryptocurrencies using their bank accounts, credit/debit cards, or wire transfers. The platform also offers a secure wallet for users to store their digital assets.
Coinbase is known for its high levels of security and compliance, making it a trusted platform for cryptocurrency trading. The company is regulated by several financial authorities, including the U.S. Securities and Exchange Commission (SEC) and the Financial Crimes Enforcement Network (FinCEN).
In addition to its exchange platform, Coinbase offers various other products and services, such as Coinbase Pro (a more advanced trading platform), Coinbase Wallet (a decentralized cryptocurrency wallet) and Coinbase Commerce (a platform for merchants to accept cryptocurrency payments).
5.
CuraDebt - Debt Relief & Debt Consolidation Services
CuraDebt is a financial services company specializing in debt relief and consolidation solutions for individuals and businesses. Its services include debt settlement, debt negotiation and debt management, as well as tax debt relief and student loan consolidation.
The company was founded in 2000 and has helped thousands of clients reduce their debt and improve their financial situation. CuraDebt works with a network of debt relief professionals, including attorneys and debt specialists, to provide personalized solutions that fit each client's unique needs.
CuraDebt offers a free debt analysis and consultation to help clients understand their options and make informed decisions about their finances. It also provides educational resources and support to help clients manage their debt and build a solid financial foundation for the future.
In sum, CuraDebt aims to provide affordable, effective and ethical debt relief services to individuals and businesses struggling with debt.
6.
WoodProfits - Start Your Own Woodworking Business
WoodProfits is a program created by Jim Morgan that claims to teach people how to start and run a successful woodworking business from home. The program includes a comprehensive guidebook, audio recordings, and a series of video tutorials. The guidebook covers everything from choosing the right woodworking niche to setting up a home workshop, marketing products, and scaling a business.
According to the program's website, WoodProfits is designed to help people passionate about woodworking turn their hobby into a profitable business. The program claims to be suitable for both beginners and experienced woodworkers since it provides step-by-step guidance on starting and growing a woodworking business.
The website also features testimonials from people who claim to have used the program to start their successful woodworking businesses. However, it's important to note that success may vary depending on the individual's effort, skill and market conditions.
7.
Credit Saint - Credit Repair Services And Credit Restoration
Credit Saint is a credit repair company that offers services to help individuals improve their credit scores and overall credit profile. The New Jersey-based company was founded in 2007.
Credit Saint offers three different credit repair programs, each designed to meet the specific needs of its clients. The programs are called Credit Remodel, Credit Polish and Clean Slate. Credit Remodel is the most comprehensive program and includes services such as credit report analysis, dispute letters and creditor interventions. Credit Polish is designed for clients who need help with specific credit issues, such as late payments or collections. Clean Slate is for clients who have significant negative items on their credit reports and want a fresh start.
In addition to its credit repair programs, Credit Saint offers a suite of educational resources and tools to help clients understand and manage their credit. These resources include personalized credit coaching, credit monitoring and identity theft protection.
Credit Saint prides itself on providing excellent customer service and transparency. The company offers a money-back guarantee for its credit repair services, and clients have access to a dedicated account manager throughout the process.
Credit Saint is a reputable credit repair company that offers comprehensive services to help clients improve their credit scores and financial well-being.
8.
BlackBull Markets is a Forex and CFD broker that provides online trading services to individual and institutional clients worldwide. The company offers access to a wide range of financial instruments, including currency pairs, commodities, indices and cryptocurrencies.
BlackBull Markets aims to provide a seamless trading experience to its clients by offering various trading platforms, including MetaTrader 4 and 5, cTrader and BlackBull Markets WebTrader, which are available on desktop and mobile devices.
The company also offers competitive trading conditions, such as low spreads, fast execution speeds and high leverage of up to 500:1. Clients can benefit from free educational resources, market analysis and 24/5 customer support in multiple languages.
BlackBull Markets is regulated by the Financial Markets Authority (FMA) in New Zealand, ensuring that the company adheres to strict regulatory standards and maintains the highest levels of security for its clients' funds.
9.
Opinion Inn is a website that offers users the opportunity to earn money by participating in online surveys and sharing their opinions on a variety of topics. The platform connects businesses and organizations with consumers to gather feedback and insights on products, services and trends.
Participants are rewarded with cash payments, gift cards, or other incentives for their time and contributions. Opinion Inn emphasizes the importance of honest and thoughtful responses from its users to ensure the quality of the data collected.
The website also offers a referral program, allowing users to earn additional rewards by inviting friends and family to join. Overall, Opinion Inn provides a convenient and accessible way for individuals to earn extra income while providing valuable feedback to companies.
10.
CrowdStreet - Commercial Real Estate Investing Platform
CrowdStreet is an online investment platform that connects accredited investors with institutional-quality commercial real estate investments. The platform provides investors with access to a diverse range of real estate investment opportunities, including equity, debt and preferred equity investments.
Its team of experts performs extensive due diligence on each investment opportunity before making it available on the platform. This includes analyzing the property, the market and the sponsor's track record. Once an investment opportunity is listed on the platform, investors can review the offering materials and ask questions directly to the sponsor.
Investors can create a free account on the CrowdStreet platform and browse the available investment opportunities. Once they find an investment that aligns with their investment goals, they can invest directly through the platform. CrowdStreet also provides investors with ongoing reports and updates on their investments.
As a whole, CrowdStreet aims to make commercial real estate investing more accessible and transparent for individual investors while also providing sponsors with a streamlined fundraising process.
11.
JoinDrop - Earn Rewards For Shopping
JoinDrop.com is a Canadian-based loyalty program that allows users to earn points by shopping at their favorite stores and redeeming those points for rewards. Users can earn points by shopping online or in-store at more than 300 popular retailers, including Amazon, Walmart, Best Buy and Starbucks, among others.
To get started, users can sign up for a free account on the JoinDrop.com website or mobile app and link their debit or credit card to their account. Then, every time they make a qualifying purchase with their linked card at a participating retailer, they will automatically earn points.
Once users have accumulated enough points, they can exchange them for a variety of rewards, including gift cards, travel vouchers and cashback. The JoinDrop.com platform also offers personalized recommendations for users based on their shopping habits, exclusive discounts and promotions.
JoinDrop.com is free to join and easy to use, making it a convenient way for consumers to earn rewards for their everyday shopping.
12.
Steady - The App That Helps You Earn More And Manage Your Income
Steady is a personal finance app designed to help users increase their income, reduce expenses and save money. It offers a variety of tools and resources to help users achieve their financial goals, including:
Income Boosters: Steady provides a list of income-generating opportunities, such as part-time jobs, freelance work, and gig economy jobs, based on the user's skills, location and interests. Users can apply for these jobs through the app and get paid directly.
Expense Management: Steady helps users track their expenses and identify areas where they can cut back to save money. It also offers tips and advice on how to save money on everyday expenses such as groceries, transportation and utilities.
Savings Goals: Steady allows users to set savings goals and provides personalized recommendations on how to achieve them. Users can track their progress and receive reminders to stay on track.
Job Search Tools: Steady offers job search tools to help users find the right job based on their skills and interests. It provides job listings, resume builders and interview tips to help users land their dream job.
Steady is available for free on the App Store and Google Play, but a premium membership provides additional features and benefits.
13.
The website payingsocialmediajobs.com claims to offer a platform for people to find paid jobs related to social media. The website suggests companies and individuals willing to pay for social media managers, content creators and other related positions. According to the website, these positions can be done remotely and offer flexible schedules.
To gain access to the job opportunities listed on the website, users are required to pay a one-time fee. The website claims that this fee gives users access to a database of thousands of social media job opportunities that are updated regularly. Additionally, the website offers training and resources to help users improve their social media skills and increase their chances of getting hired.
It is important to note that the legitimacy of this website and the job opportunities it offers are unclear. It is always recommended that individuals thoroughly research any job opportunity and company before providing personal information or paying any fees.
14.
Earn Rewards with Swagbucks - The Ultimate Online Reward Program
Swagbucks is a rewards and loyalty program website that allows users to earn virtual currency called "Swag Bucks" by completing various online activities, such as taking surveys, watching videos, playing games, shopping online and searching the web. Swag Bucks can then be redeemed for a variety of rewards, including gift cards, merchandise and cash through PayPal.
Swagbucks was launched in 2008 and has since grown to become one of the largest online rewards programs, with millions of users worldwide. The website is free to join and offers a wide range of activities and rewards that cater to different interests and preferences.
Aside from earning Swag Bucks, users can participate in daily polls, refer friends to the platform and take advantage of various promotions and discounts to increase their earnings. Swagbucks also has a mobile app that allows users to earn rewards while on the go.
Swagbucks offers a fun and easy way for users to earn rewards while engaging in everyday activities online.
15.
Corporate Finance Institute - Your Ultimate Resource For Finance Training And Education
Corporate Finance Institute (CFI) is a leading provider of online financial education and training for professionals and aspiring financial analysts. The organization offers a wide range of courses and resources designed to help individuals develop the skills and knowledge needed to succeed in the world of finance.
CFI's courses cover a variety of topics, including financial modeling, valuation, budgeting and forecasting, accounting and Excel skills. The organization's courses are taught by experienced instructors and industry experts and are designed to be practical and hands-on, with a focus on real-world applications.
Aside from its online courses, CFI provides a variety of resources, including financial modeling templates, Excel tutorials and articles on various finance topics.
The organization's mission is to empower individuals and organizations to make better financial decisions and achieve their goals through high-quality education and training.
16.
Ascent Funding - Private Student Loans And Student Loan Refinancing
Ascent Funding is a private student loan company that provides funding to students pursuing higher education. The company offers undergraduate, graduate, and professional student loans, as well as parent loans for students who need financial assistance. Ascent Funding aims to help students achieve their educational goals by providing flexible loan options with competitive interest rates, no application fees and a variety of repayment options.
One of the unique features of Ascent Funding is its non-cosigned loan option, which allows students to apply for a loan without a cosigner, or to release their cosigner from the loan once certain eligibility criteria are met. This can be a helpful option for students who may not have a cosigner or who want to take on more responsibility for their loans.
Ascent Funding also offers various resources and tools to help students make informed decisions about their loans and manage their finances during and after their college years. These resources include a student loan calculator, financial wellness webinars and access to a network of career services and job search support.
Ascent Funding aims to make higher education more accessible and affordable for students by providing transparent and flexible loan options, personalized support and helpful resources.
17.
Coinrule - Smart Trading Bot For Crypto Traders
Coinrule is a user-friendly cryptocurrency trading platform that enables users to create automated trading strategies without the need for programming skills. The platform allows users to set up trading rules using a simple drag-and-drop interface, which can be customized to fit their trading strategies and risk management preferences.
Coinrule integrates with major cryptocurrency exchanges, including Binance, Kraken and Coinbase, and supports a wide range of trading pairs. Users can monitor their trading strategies in real time and receive alerts when their trades are executed or when certain market conditions are met.
Apart from its core trading features, Coinrule offers a range of educational resources and community support to help users learn more about cryptocurrency trading and make informed investment decisions. The platform is designed for both beginner and advanced traders and offers a free trial period for new users to test its features.
18.
Everplans - End-of-Life Planning And Organization Tool
Everplans is an online platform that provides tools and resources to help people organize, store and share their important personal and financial information with their loved ones. It offers a secure and accessible digital vault where users can keep all their vital documents, such as wills, insurance policies and medical directives, in one place.
In addition to the digital vault, Everplans provides checklists, guides and other resources to help users create a comprehensive end-of-life plan. This includes information on funeral planning, estate planning and how to communicate important information to loved ones.
Everplans also offers a feature called "Sharing," which allows users to invite loved ones to access their digital vault and provide them with important information and instructions after they pass away.
Overall, Everplans aims to simplify the often-complicated process of end-of-life planning and provide peace of mind to users and their loved ones.
19.
FarmTogether - Invest In U.S. Farmland
FarmTogether is an online investment platform that allows individuals to invest in farmland across the United States. Through FarmTogether, investors can purchase shares in farmland, allowing them to earn a portion of the profits from the crops produced on the land.
The platform offers a diverse range of investment opportunities, with a variety of crops and locations to choose from. Investors can browse available properties, view detailed information about each investment and choose to invest in properties that align with their investment goals.
FarmTogether also offers a range of tools and resources to help investors make informed decisions about their investments, including access to historical crop data, soil analysis reports and other key metrics.
Investing in farmland through FarmTogether offers several benefits, including stable returns, low volatility and the potential for long-term growth. Additionally, investing in farmland can provide a hedge against inflation and a sustainable source of income.
FarmTogether offers a unique and accessible investment opportunity for individuals looking to diversify their portfolios and invest in a tangible, productive asset.
20.
The Hard Assets Alliance - Buy And Store Gold, Silver, Platinum And Palladium
Hard Assets Alliance is a platform that enables individuals to invest in physical precious metals, such as gold, silver, platinum and palladium, through a simple and secure online interface. The platform connects users with a network of trusted precious metals dealers and custodians to ensure the authenticity and safety of their investments.
Users can purchase precious metals in a variety of forms, including coins, bars, and rounds. They can then choose to store their holdings in secured vaults in various locations around the world. Hard Assets Alliance also offers the option for users to take physical possession of their precious metals if they prefer.
In addition to precious metals investments, the platform provides educational resources and market insights to help users make informed investment decisions. The company's mission is to provide a convenient and accessible way for individuals to protect and grow their wealth through tangible assets.
21.
Honey - Automatic Coupons, Promo Codes, And Deals
Honey is a free browser extension that automatically finds and applies coupon codes at checkout for over 30,000 shopping sites. With Honey installed on your browser, you don't have to search for coupon codes or deals manually anymore. It scans the web for the best deals and applies them to your cart, helping you save money and time.
Aside from finding coupon codes, Honey has a rewards program where you can earn Honey Gold points on qualifying purchases, which can be redeemed for gift cards from popular retailers like Amazon, Walmart and Target.
Honey also offers a feature called "Droplist," where you can track the price of items you're interested in and get notified when the price drops. This can be especially helpful when shopping for big-ticket items like electronics or furniture.
Honey is a useful tool for online shoppers who want to save money and time while shopping online.
Conclusion
In conclusion, side hustles are a great way to boost your income and reach your financial goals faster. Whether you're looking to pay off debt, save for a big purchase, or just increase your overall income, there are a variety of side hustle ideas to choose from. From online businesses to in-person services, there's something for everyone.
In addition to side hustles, many money management apps can help you save and invest your extra income wisely. These apps can help you track your expenses, set and stick to a budget and invest your money in a way that maximizes your returns.
By combining a side hustle with the right money management tools, you can take control of your finances and achieve your financial goals more quickly. Whether you're looking to make a little extra cash on the side or build a full-time business, there are plenty of resources available to help you get started.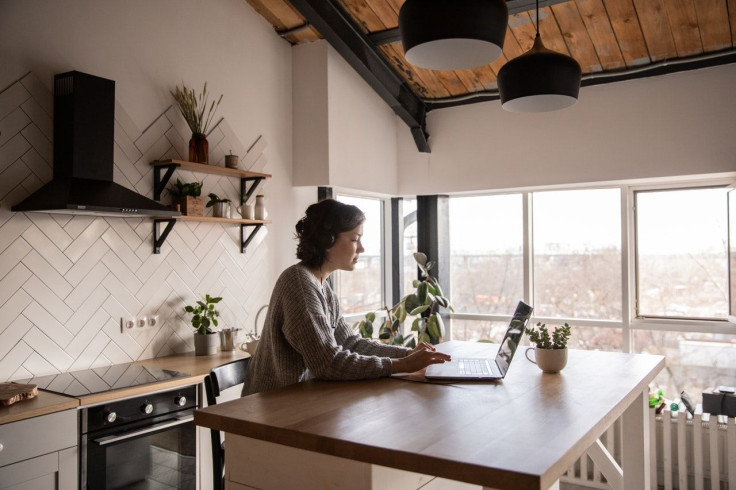 FOR FREE to continue reading
✔️ Unlock the full content of International Business Times UK for free
offer available for a limited time only
✔️ Easily manage your Newsletters subscriptions and save your favourite articles
✔️ No payment method required
Already have an account?
Log in