3-Year-Old Left In Hot Car Cuts Off Clothes; Grandmother Charged
A 3-year-old girl in South Carolina who was found naked in a car told authorities that she cut off her clothes as she was hot after her grandmother left her in a car alone, according to police.
The child's grandmother, Pamela Lawson, a resident of Myrtle Beach, is now charged with abandoning the child in the Honda with no AC while the temperature approached a sweltering 90 degrees, The State reported. The incident took place Saturday and the woman was arrested.
Two passersby reportedly saw the naked toddler in a car when they were outside a Big Lots store on Sam Rittenberg Boulevard. The girl was in a Honda and the Charleston Police Department noted in an incident report that she had her head out the window and the door ajar.
When the passerby approached the car and realized that the car was off and had no air conditioning, they got worried for the child. The girl reportedly told the two witnesses that she "opened the door and cut her clothing off with scissors because she was hot." The passerby gave water to the girl who was drenched in sweat and alerted the police, Kiro7 reported. The child was immediately taken to a local hospital.
The Big Lots store then made a call for the 55-year-old grandmother of the little girl on its announcement system to find the owner of the vehicle. The woman left the store at that point, the authorities claim, "while concealing" items in her purse.
Authorities said that the 55-year-old woman told them she was in the store for over 25 minutes and had left the car on for the air-conditioning, News 4 reported. Nevertheless, her claims assertions were contested. Lawson was reportedly wearing the car keys on her neck when entering the store, according to a Big Lots employee. The employee also said she was in the store for over an hour, as opposed to Lawson's claim.
Authorities found the scissors and pieces of children's clothing cut up in the back seat of the car.
Although she was caught with items that were unbilled in her purse, Big Lots didn't want to pursue a case of shoplifting. However, Lawson was charged with unlawful conduct toward a child. She was incarcerated in Charleston County but was eventually released on bail.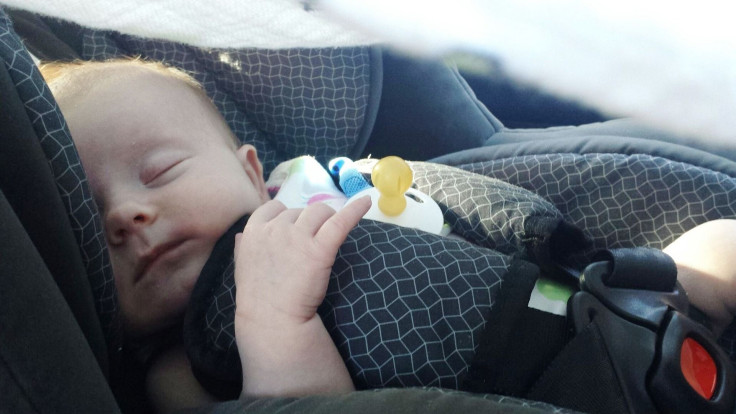 © Copyright IBTimes 2023. All rights reserved.