30 Facts About Marvel Actor Jeremy Renner You Didn't Know About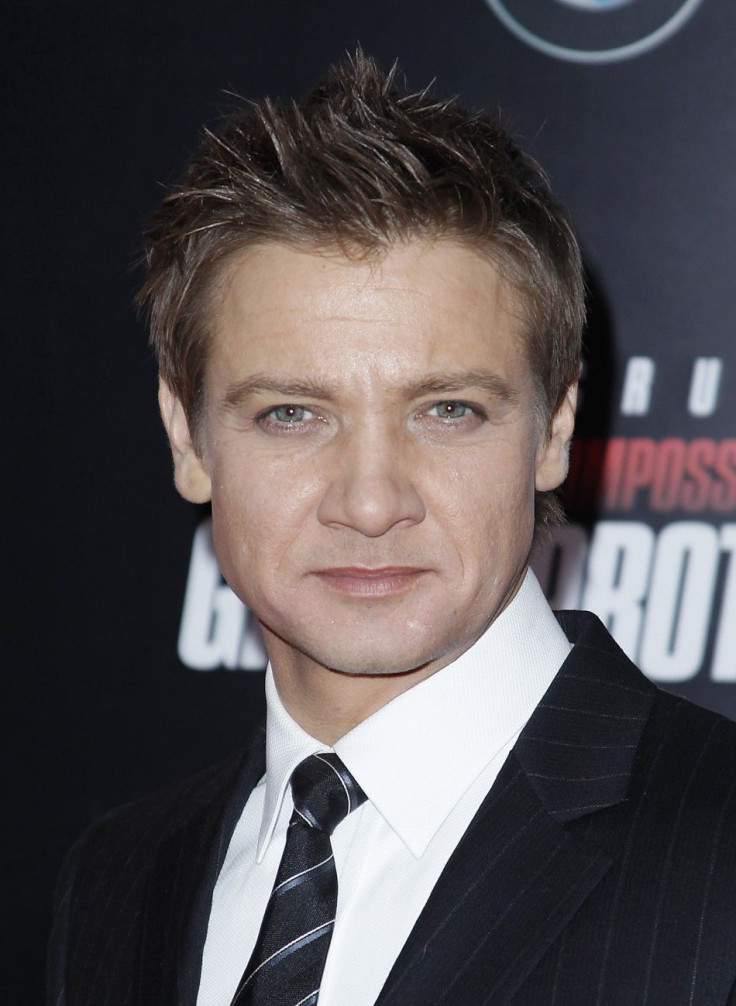 KEY POINTS
Jeremy Renner got into an accident when his Snowcat machine ran over his leg while he was plowing the driveway
In a statement, Renner's family confirmed that the 51-year-old actor had suffered blunt chest trauma and orthopedic injuries
Renner posted his first photo on Instagram since the accident to update and thank his fans and supporters
Marvel actor Jeremy Renner had a rough start this new year after he got into a serious accident when his Snowcat machine ran over his leg while plowing the driveway near Lake Tahoe in Reno, Nevada, on Sunday.
Not all heroes wear capes, and some of them are like one of Renner's neighbors, who happens to be a doctor. He was able to apply a tourniquet on Renner's leg until the paramedics arrived, according to Page Six. The 51-year-old actor "lost a lot of blood," another neighbor told TMZ.
The actor had to be airlifted to a local hospital. He was in "critical but stable condition with injuries," as per an initial update from his representative.
Renner's family quickly issued a joint statement explaining the details of his extensive injuries shortly after.
"We can confirm that Jeremy has suffered blunt chest trauma and orthopedic injuries and has undergone surgery today, January 2nd, 2023. He has returned from surgery and remains in the intensive care unit in critical but stable condition," the statement read. "Jeremy's family would like to express their gratitude to the incredible doctors and nurses looking after him, Truckee Meadows Fire and Rescue, Washoe County Sheriff, Reno City Mayor Hillary Schieve, and the Carano and Murdock families. They are also tremendously overwhelmed and appreciative of the outpouring of love and support from his fans."
Before the tragic accident, he posted a video on Instagram with the caption, "Nearly done With sledding hill For the kids," which he saved under "Holiday" highlights. The Instagram Story video showed him driving and clearing the snow-filled driveway near his home to get his children out after the massive snowstorm on New Year's Eve.
Renner has since made his fans feel much better by sharing a photo taken from his hospital bed on Instagram Wednesday. In the photo, the actor was seen with prominent red marks on his face and dark, swollen eyes.
"Thank you all for your kind words. 🙏. I'm too messed up now to type. But I send love to you all," the caption read.
While awaiting further updates about the "Avengers" star's recovery, here are 30 facts about his endeavors within and beyond acting.
1. Renner once renovated his mother's 1970s-era condo as a surprise.
The "Hawkeye" star is a real-life superhero to his mother, Valerie Ann Tague, whom he surprised with a new and modern home with the help of the Property Brothers. Renner's heartwarming gesture was featured in the finale episode of "Celebrity IOU," a star-studded television series where celebrities surprise their loved ones with home renovations.
2. He finished his studies at Beyer High School and attended Modesto Junior College in Modesto, California.
Renner has an inquisitive mind and versatile skills that manifest in various fields. According to IMDb, before settling on the theatrical arts, he dabbled in computer science, criminology and psychology.
3. His first paid job was when he acted as a thug in a police academy cadet exercise.
"No, it was one of those things where I was switching majors from computer science, and I thought, I'm going to switch to criminology. I quickly found out you have to be like a beat cop and do all this stuff," Renner told the Wall Street Journal. "The most experience I had in the criminology field is playing a thug as an actor. That was my first paid job. The police academy at the college was paying people to reenact the calls that potential cops would get. So I got to play thugs and people who were unruly."
4. He left college to pursue theater.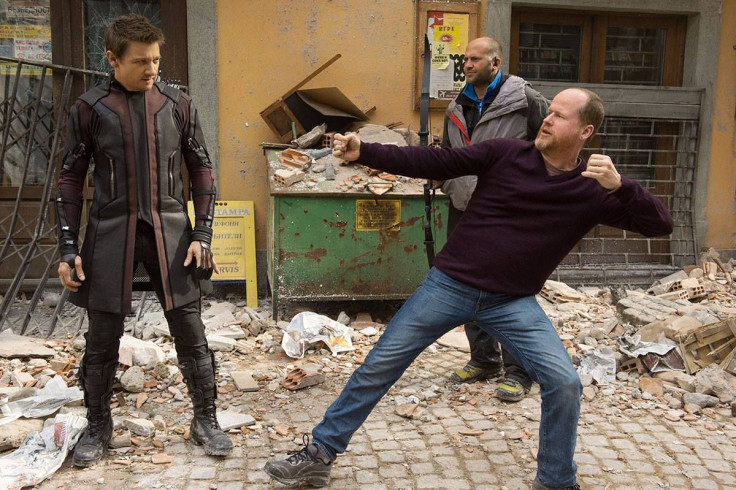 With only guts and a dream, Renner quit college and moved to San Francisco so he could attend the American Conservatory Theater to pursue acting. After spending some time in Hawaii, he once again relocated to the Los Angeles area in 1993, according to his IMDb profile.
5. He also worked as a makeup artist.
Renner seized every opportunity that came his way. He worked as a makeup artist for Lancôme cosmetics, with an interesting story behind it.
"Wouldn't it be interesting to get a man's opinion on how a woman looks like with makeup on?" he shared on the "Armchair Expert" podcast. "So that was my gangster psychological way in. So I got the job."
Renner might have applied for the job to pay the bills, but he was really eager to learn the essence of cosmetics for women.
"'How do I make this woman feel beautiful?' because beauty comes from within, right here in your heart. This is only going to express that," he shared. "That was my job as a makeup artist, in my eyes."
6. His total net worth is $80 million.
Aside from his acting career, Renner also rakes in earnings from his renovation business and real estate, which might be putting more coins in his pocket.
7. He was 24 years old when he first appeared in a film, the 1995 comedy and coming-of-age picture "National Lampoon's Senior Trip," as Mark "Dags" D'Agastino.
8. He appeared in Season 2 of "CSI: Crime Scene Investigation" as a guest star.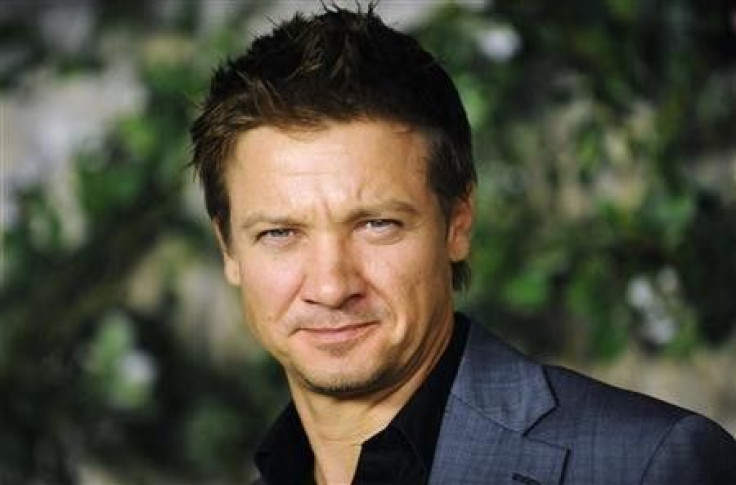 9. He once played as Jeffrey Dahmer.
Renner cemented the role of Jeffrey Dahmer in the crime thriller "Dahmer" (2002) owing to his resemblance to him and also because not a lot of actors at the time were interested in taking on the role of a controversial serial killer. His performance in "Dahmer" earned him a nomination for Best Lead Male at the Independent Spirit Awards.
10.
The "Jungle Book" (1967) and "E.T. the Extra-Terrestrial" (1982) are two of his favorite films.
His other favorites include "Braveheart" (1995), "A Clockwork Orange" (1971) and "The Shawshank Redemption" (1994), as per Rotten Tomatoes.
11. He is a two-time Oscar nominee.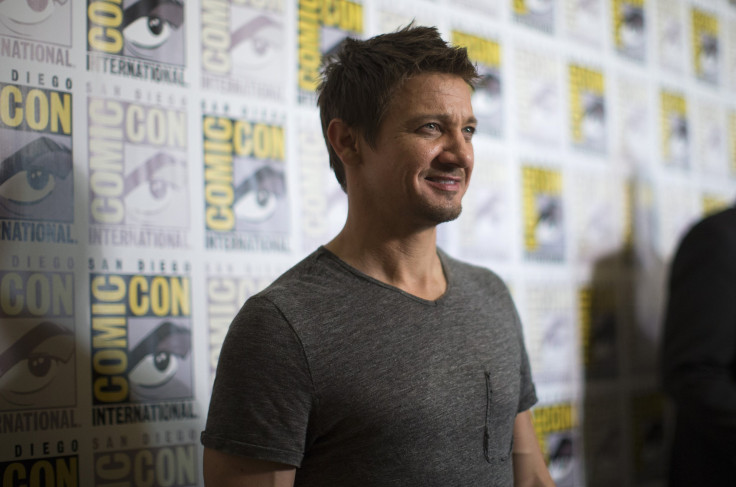 Renner received back-to-back Oscar nominations before being hailed as the archer superhero in the Marvel Cinematic Universe. He earned Oscar nominations for Best Performance by an Actor in a Leading Role for his portrayal in the war-centered film "The Hurt Locker" (2008) and Best Performance by an Actor in a Supporting Role in the thriller action flick "The Town" (2010) with Ben Affleck.
13. He was featured in three Oscar-nominated films for Best Picture, including "The Hurt Locker" (2008), "American Hustle" (2013) and "Arrival" (2017).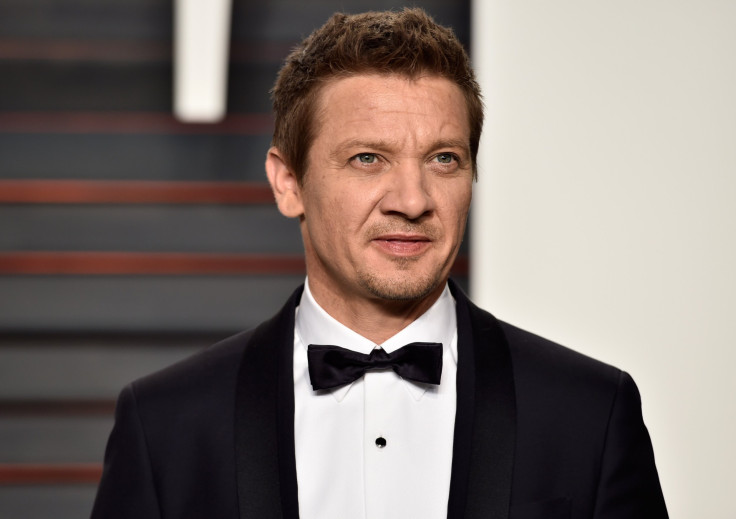 14. For the "Mission Impossible" and "Avengers" franchises, he trained in Muay Thai and Arnis (Filipino martial arts).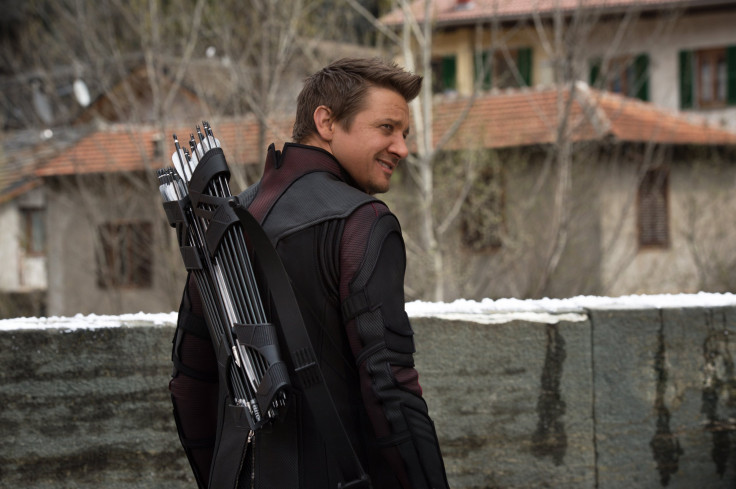 15. He broke both of his arms on the set of the 2018 comedy film "Tag."
16. He replaced Matt Damon's long-standing role as Bourne in the "Bourne Legacy" (2012).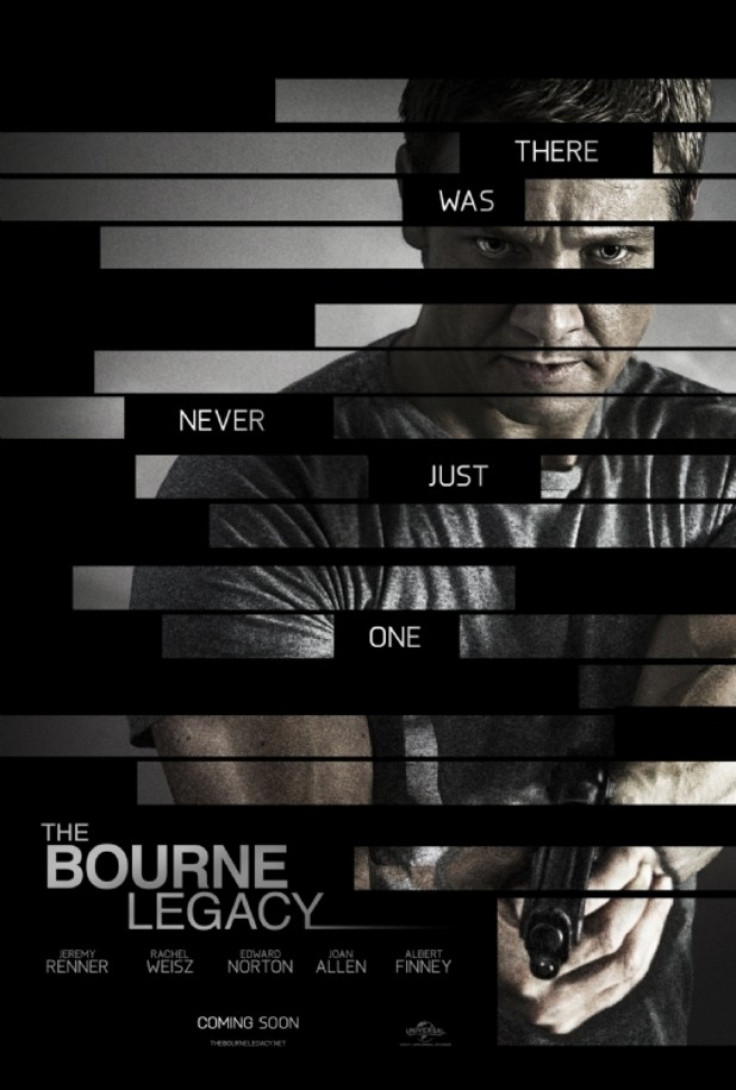 17. He came close to passing up the role of Hawkeye since he didn't want to wear a superhero costume in tights when he reached 50 years old.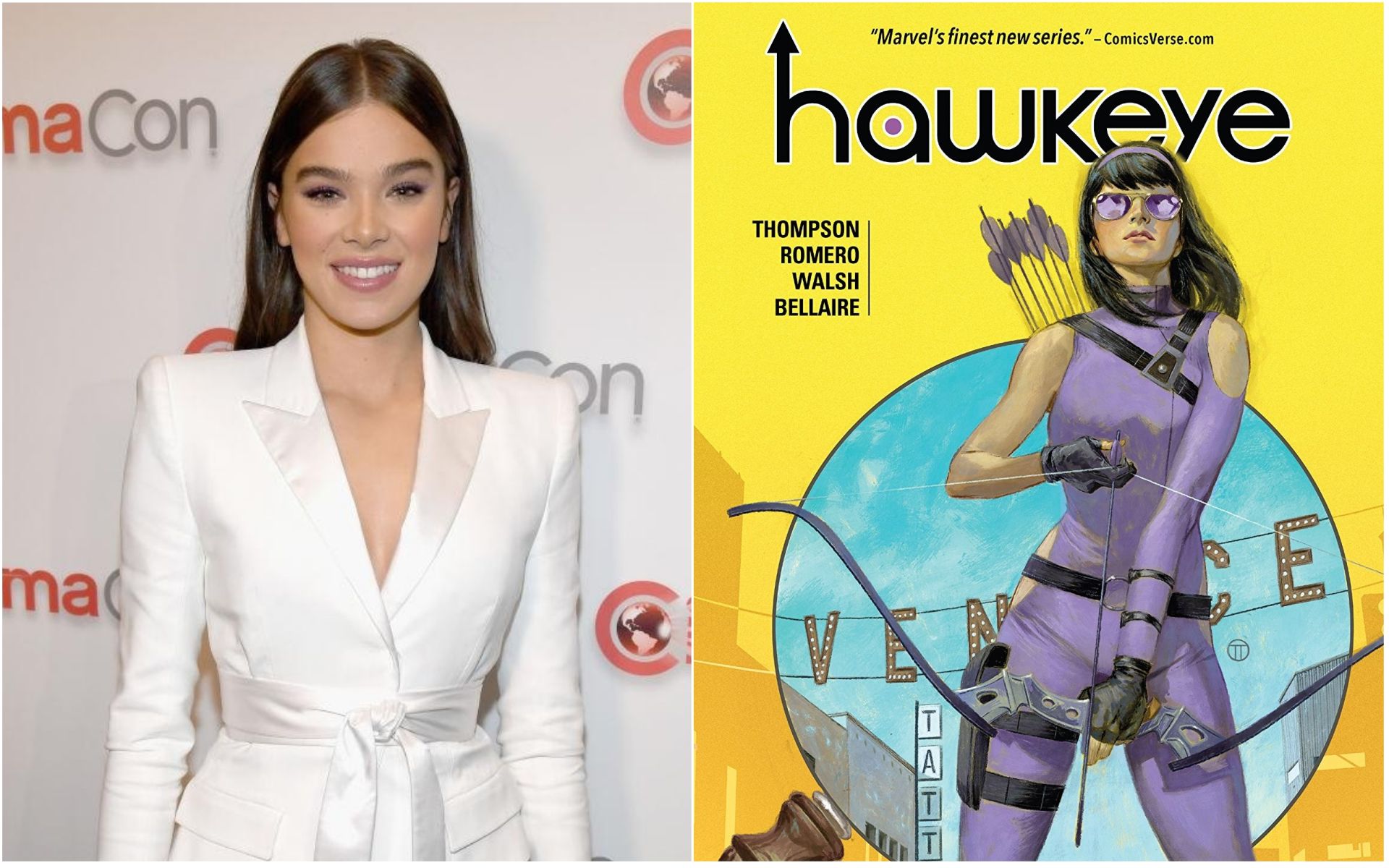 Renner, now 51, continues to reprise the role of the MCU's legendary archer in the television series "Hawkeye," which he co-starred in with Hailee Steinfeld as Kate Bishop, his role's teenage counterpart and protégé. The series spanned over six episodes on Disney+.
But, for the time being, the Marvel executives are keeping their cards close to their chest regarding Hawkeye's future.
18. In 2011, Renner made his debut as Clint Barton in "Thor," which introduced the character of Hawkeye.
19. He was willing for Hawkeye to be recast if it meant he could spend more time with his daughter, Ava Renner.
20. Renner jokingly called Scarlett Johansson's MCU character Natasha Romanoff or Black Widow a "slut" during their press tour in 2015.
Chris Evans also rode the off-color banter made by Renner and said that Natasha was "a complete whore" after being asked about their thoughts on their characters being shipped by fans with Black Widow.
The two issued apologies after their derogatory comments drew flak on social media.
"Yesterday we were asked about the rumors that Black Widow wanted to be in a relationship with both Hawkeye and Captain America," Evans said in a statement sent to Entertainment Weekly (EW). "We answered in a very juvenile and offensive way that rightfully angered some fans. I regret it and sincerely apologize."
"I am sorry that this tasteless joke about a fictional character offended anyone," Renner added in a statement also sent to EW. "It was not meant to be serious in any way. Just poking fun during an exhausting and tedious press tour."
21.

He was part of Pink's music video "Trouble" in 2010.
Renner played a bad boy-looking sheriff who arrested and fought Pink in the "Trouble" music video for being a troublemaker in their little sun-washed town.
22. He covered the folk rock song "House of The Rising Sun" by The Animals for the Season 3 of "The Umbrella Academy."
According to Polygon, the fourth episode of "The Umbrella Academy" Season 3 included Renner's rendition of "House of the Rising Sun" as the background music for the action sequence. His cover was more modern than the original song, which also offered gut-punching feels.
23. He can play three instruments.
Since Renner has worked in a diverse range of fields, one might say that the actor is a jack-of-all-trades who has led a double life as a singer-songwriter and has a knack for playing the guitar, keyboard and drums.
24. He has been releasing music since 2018.
Aside from bow and arrow, Renner could pretty much kill it with a microphone.
In 2018, Renner released his cover of "Mmm Mmm Mmm Mmm" by Crash Test Dummies. And his latest album, titled "Live for Now," featured seven songs and was released in 2020.
25. Renner and Jennifer Lawrence are cousins.
Both of pop culture's iconic fictional archery figures — Katniss Everdeen, played by Lawrence, and Hawkeye, played by Renner — are related in real life. They also happened to work together in the star-studded black comedy film "American Hustle" (2013).
Researchers at Ancestry began their investigation after initially learning that both Lawrence and her "Hunger Games" co-star Josh Hutcherson have Kentucky roots. However, their investigation led them to discover that Renner and Lawrence could trace their roots back to a branch of the Tague family, as reported by People.
Lawrence shared the surprising fun fact about her relationship with Renner in WIRED's "Web's Most Searched Question" interview segment back in 2016.
"I am actually, fun fact, related to Jeremy Renner. That is true. Somebody did an ancestry report on him and turns out we're like third cousins or something,"
Ancestry traced their lineages and found that they had a shared family line in Robert Tague, a farmer from Kentucky, making Renner and Lawrence fifth cousins once removed.
26. He is an avid San Francisco 49ers fan.
In 2015, he lent his voice to narrate the documentary "The Timeline: A Tale of Two Cities," which centers on the story of the team's long-time rivalry with the Dallas Cowboys.
He also voiced a six-minute introduction video shown during the grand inauguration of Levi's Stadium. His first appearance in the film is around the 20-minute mark of the video, saying, "They know our name. They know what we're about. We're the 49ers Faithful, and we've been doing this for years."
27. Renner owns 200 cars!
His collection includes the jaw-dropping Porsche Carrera and the Tesla Model S, in addition to 30 firetrucks, old school buses and many other vehicles. Renner's endeavor to aid communities through vehicle restoration will be the focus of his limited series "Rennervations," which will air on Disney+ this early 2023.
28. Renner and his friend, Kristoffer Winters, run a home remodeling business as joint proprietors.
The actor successfully managed to flip more than 20 houses!
29. He is an Honorary Board member of The Tragedy Assistance Program for Survivors (TAPS).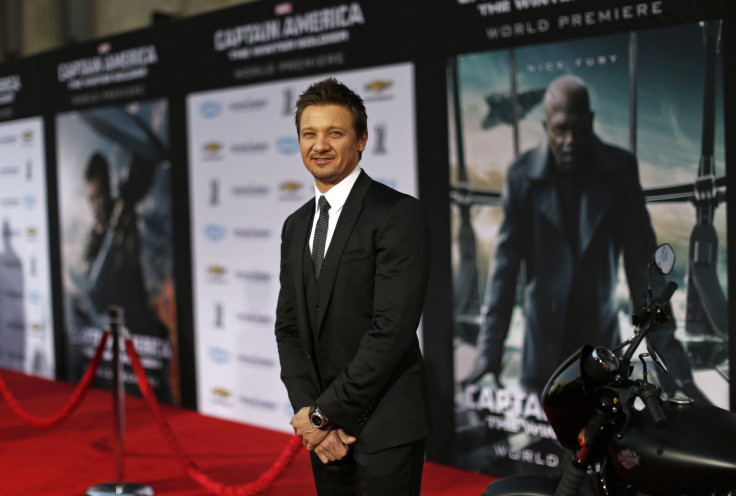 30. He has hearing problems like his bow-wielding MCU character.
Contrary to some rumors, Renner shared in an interview that he's not deaf. He only has hearing issues, which he finds sentimental since this creates a connection with Barton, who battles hearing loss.
"A lot of that's in my life. I'm only hard of hearing, so I'm not deaf ... I thought it was just a really wonderful thing, cause it is, it's always been a part of Clint's character in the comics, and we found a way to make it a truthful entry point for his life and how it affects his life. And now, there is a wonderful vulnerability that comes in. There's a lot of ties into other characters because of it, in a fun way, in a negative way, in a positive way, it's really really interesting there. I found it to be quite a dynamic, interesting ... Sometimes an obstacle, sometimes an asset not being able to hear," he said, as per Screen Rant.
© Copyright IBTimes 2023. All rights reserved.