4 Moments You Missed On 'DOOL,' 'Y&R' And 'B&B' This Week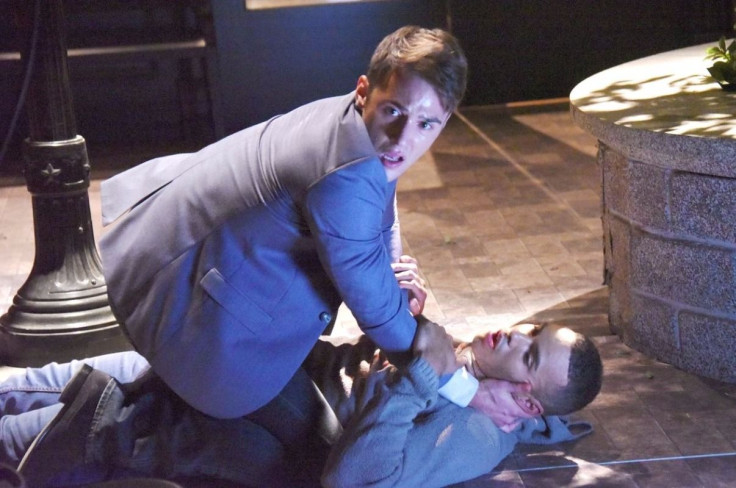 NBC released a "Days of Our Lives" promo last week titled "Nonstop November," and for good reason—on that particular soap, as well as CBS' "The Young and the Restless" and "The Bold and the Beautiful," November truly has been a nonstop month.
The drama, the action, and the heart-stopping moments have been in abundance on all three of the soaps thanks to November Sweeps, and surprisingly they're only getting started. However, plenty has already happened, and in case you missed some of the action during the episodes which aired during the week of Nov. 13, here were the four biggest moments.
"Days of Our Lives" (NBC):
Will Drops A Bombshell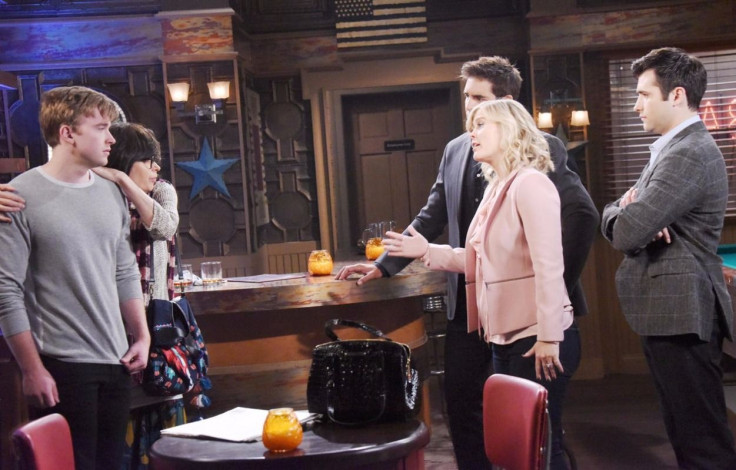 After a long search to try and find him, Sami (Allison Sweeney) and Sonny (Freddie Smith) were finally reunited with Will (Chandler Massey) in Memphis. Unfortunately, their reunion didn't go over as smoothly as they thought it would, as it turned out that Will had a massive bombshell for them. He insisted his name was EJ and he was Susan's (Eileen Davidson) son—thanks to the brainwashing she and Rolf (William Utay) performed on him. Now, his mother, husband and other loved ones, are desperate to find a way to get through to him and convince him of the real truth.
JJ Deals With The Aftermath Of Shooting Theo
JJ (Casey Moss) thought he was gunning down a perp guilty of a break-in at the docks, but was appalled when he realized the person he shot was actually Theo (Kyler Pettis). The bullet was lodged close to his heart, and during the surgery to extract it, he fell into a coma, and now, his fate hangs in the balance—as does the relationship between the Horton and Carver families.
"Young and the Restless"
Abby and Scott Are Held At Gunpoint
It was a rough week for Abby (Melissa Ordway) and Scott (Daniel Hall), after Zack (Ryan Ashton) kidnapped her and locked them in a storage unit together following the reveal that he was running a sex ring and using the dating app she developed with him as the front for it. While locked together in the unit, Abby and Scott wound up having sex, something they immediately regretted—and would later grow to regret even more. Following their escape from the unit, they caught up with Zack again at a motel, and while he held them at gunpoint, the truth came out about their sleeping together. Now, Zack has told them they will both get what the deserve—and then a gunshot rang out.
"Bold and the Beautiful"
Liam And Steffy Renew Their Vows-After An Unspeakable Betrayal
Liam (Scott Clifton) and Steffy's (Jacqueline MacInnes Wood) marriage got a chance to once again start anew with a vow renewal this week, following an epic fight over Liam's kiss with Sally (Courtney Hope) while they were trapped in the wreckage of the Spectra building. However, Steffy now has a massive secret of her own. After storming out, she found comfort in another man's arms, which led to sex. And that man was none other than Liam's own father, Bill (Don Diamont).
To see how these stories continue to play out next week, tune in to "Days of Our Lives," weekdays on NBC, "The Young and the Restless," weekdays at 12:30 p.m. EDT on CBS, and "The Bold and the Beautiful," weekdays at 1:30 p.m. EDT on CBS.
© Copyright IBTimes 2023. All rights reserved.