'Days of Our Lives' Spoilers: Susan Continues Trying To Manipulate Will
She has successfully managed to convince him that he is her dead son in an effort to get revenge on Sami for EJ's death. However, as more pressure builds up from Will's actual loved ones, who are desperate to convince him of the truth, Susan will try to further manipulate him into believing her story and trusting her instead on the Friday, Nov. 17 episode of "Days of Our Lives."
Will's (Chandler Massey) mother, Sami (Alison Sweeney) and husband, Sonny (Freddie Smith) were appalled when they found him again at a bar in Memphis, only to learn that he not only did not remember the life he had in Salem before his murder, but that he also believed he was Susan's (Eileen Davidson) son—EJ. As it turned out, after Susan hired Rolf (William Utay) to resurrect the dead Will on the NBC soap, they also used mind control to convince him of her story. Susan has blamed Sami for EJ's own murder, even though his wife had nothing to do with it, and this has been her plan for revenge.
Now, Sami, Sonny, and the rest of his loved ones in Salem are desperate to find a way to break through to him and get him to learn the truth. However, they won't be the only ones who are desperate when it comes to Will.
Susan is also desperate to keep him convinced that not only is she his mother, but that Sami is the enemy. In order to protect herself and the life she has since built with a replacement for her son, she will do whatever it takes to keep Will under her spell.
Now, Susan will try to convince him that Sami and the others finding them will bring them danger, in the hopes that convincing "EJ" they aren't safe in Memphis any longer will convince him that they need to leave town. However, though he has told everyone they are wrong and he is not Will, there have been things that may have already filtered into his psyche and started to make him wonder if he is who they say. Because of that, he may begin to question Susan's insistence they leave town—and she will need to explain herself better than ever before.
"Days of Our Lives" airs weekdays on NBC.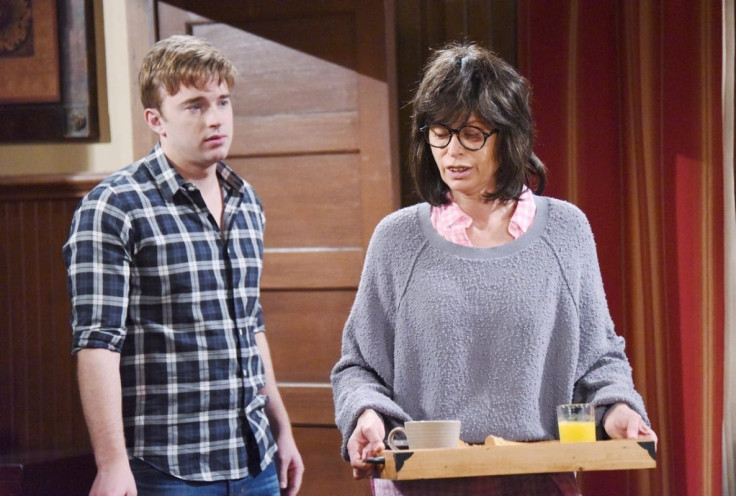 © Copyright IBTimes 2023. All rights reserved.