4 Ways to Manage Your Money Like a Millionaire
* This is a contributed article. The IBTimes news staff was not involved in the creation of this article and this content does not necessarily represent the views of IBTimes. When you buy through links on our site, we may earn an affiliate commission. Here are our
T&C
. For licensing please
click
here.
It is tough to become a millionaire, and tougher to stay one. Millionaires prioritize trusted financial advice, explore emerging as well as stable asset classes, create investment buffers to compensate for stock market crashes, and protect their family from unprecedented financial trouble.
The truth is that financial awareness and access to tech-powered interfaces of the modern day have made it easy for any individual to manage money like a millionaire.
Protect Your Family With $1.5 Million Payout in Your Absence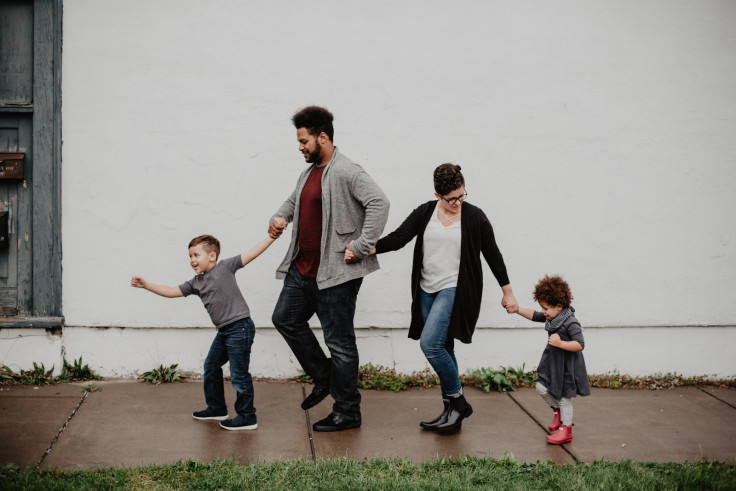 No matter how much we use facts and intuition to plan for the future, things don't always go as planned. Just take the COVID-19 pandemic as an example. It led to countless deaths and got nearly 70 percent of Americans aged 18 to 41 to draft wills with children being their top reason, as per an online Forbes Advisor survey.
Moreover, nearly 30 percent of those who don't have a will cited not having any money or assets to leave behind. At the same time, the demand for buying life insurance or increasing existing coverage skyrocketed as evident in the survey where 58 percent of men said yes to considering life insurance options.
A life insurance policy protects family members with a lump sum payout that they can use as they wish in case of the sudden demise of the family breadwinner. While permanent life insurance policy covers your family as long as you keep paying premiums, term-life insurance offers more flexibility to those looking for coverage during their most vulnerable years, which could be while building a career foundation, buying a home, or planning for kids.
While buying a life insurance policy usually involves doctor visits, medical tests, and interacting with insurance agents, the rapid incorporation of AI has given rise to insurtech firms that have revolutionized policy buying.
Bestow, a fintech company in Texas, offers term-life insurance policies up to $1.5 million with tenures from 10 to 30 years; monthly premiums starting at only $10. All policies are issued directly on their intuitive website and are underwritten by the North American Company for Life and Health Insurance, an A-plus rated carrier as per AM Best.
Bestow uses AI-based proprietary tech to evaluate your application and access your medical records with your consent to determine your eligibility within minutes, thus completely bypassing any blood work or doctor visits. You can get an instant quote by entering your basic details that will follow with options to customize coverage, premium, and policy tenure. Select the best package for your family and create an account by answering questions about your general health and entering your Social Security Number (SSN) on their 256-bit encrypted platform before submitting your application. As with most other life insurance providers, they will also ask for your SSN to prevent identity fraud and false claims. If eligible, you may proceed to buy the policy and even get instant coverage approved within minutes.
Millionaires Seek Trusted Financial Advice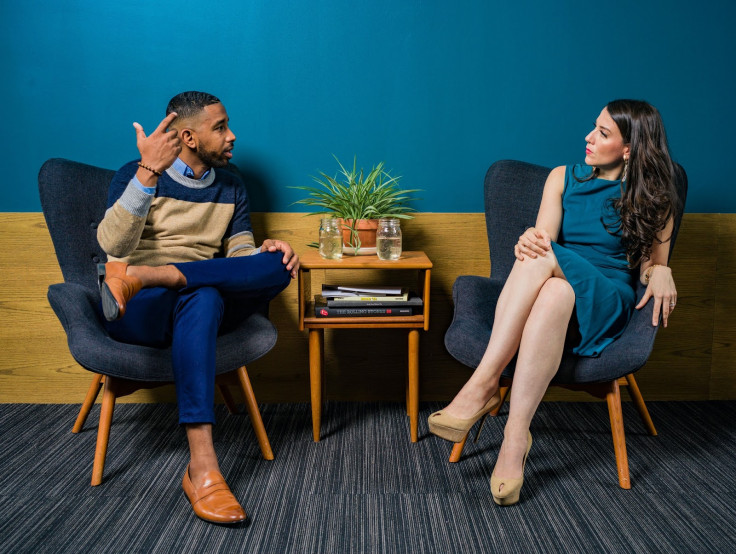 A well-devised roadmap to net worth growth while avoiding financial pitfalls under the guidance of fiduciary financial advisors is a common practice for millionaires. Generally, in-house financial advisors create a safe space for you to share your financial aspirations, tax situation, risk appetite, and eligibility for government benefits to curate a financial plan tailored to your situation, but the reality for most Americans is very different.
A Harris Poll survey with a tech platform for financial advisors called intelliflo stated that the biggest reason why most Americans don't seek financial advice is the cost of hiring a financial advisor. The survey also indicated that 59 percent of Americans seek trusted financial advice but don't know where to look. More worryingly, a National Financial Educators Council 2021 survey of over 3,000 people revealed that 10.7 percent of them lost over $10,000 due to money mismanagement.
A billion-dollar fintech called SmartAsset strives to bridge the gap between a rising need for financial advice and people's access to it. They currently help over 45 million people with a wide range of free, award-winning, and proprietary financial tools and services every month. SmartAsset offers a new-age client-advisor matching tool that connects individuals with vetted fiduciary financial advisors, who are ethically and legally bound to work in their best interests.
After you fill in a brief online quiz about your retirement goals, SmartAsset's concierge team will handpick up to three vetted advisors based on your responses and set up introductory calls so you can find out if any of them suits your retirement vision.
Create Multiple Income Streams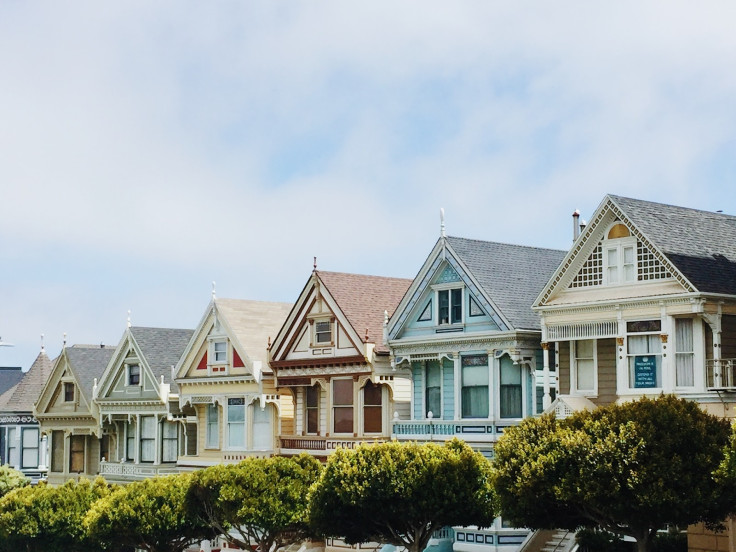 A passive income stream alongside your primary source of income is becoming a common strategy in the new decade. While the freelancing industry witnessed a massive influx of the U.S. workforce primarily due to job flexibility and necessity during the pandemic, many went on to explore low-capital entry options into the booming single-family rental (SFR) industry.
Although real estate has a been out of the average investor's reach, prop-tech firms like Roofstock have become the gateway for potential homebuyers to invest and benefit from monthly rental income and net worth growth through property value appreciation.
SFRs are detached and spacious homes with private outdoor spaces. They remain in high demand nationwide because a lot of millennials and Gen Z are moving from city life to suburban living. This is evident from the consistent occupancy rates above 90 percent despite rising rents.
Roofstock, an online AI-based SFR marketplace, is revolutionizing the home-buying process. They use proprietary tech and deploy inspection teams to vet and list affordable and out-of-state properties across 70 U.S. markets, eliminating geographical constraints. Furthermore, homebuyers on Roofstock can request a vetted Roofstock partner property manager to look after tenants, rent collection, and the property so they don't have to rush to the property to fix doors or plumbing themselves.
While the average price of single-family homes stood at $570,300 in April, Roofstock is able to to scout and list gems of SFRs that cost as low as $35,000, making it more accessible to a much broader range of investors.
Each property shortlisted for potential listing on the Roofstock platform undergoes a strict due diligence process. Once live, interested home buyers can check detailed inspection reports, long-term rent and value projections, locality standards, and utilize a trove of analytics tools to make well-informed decisions. When you close a deal for a tenant-ready property on their platform, you will benefit from an immediate rental income stream.
Once you create an account and find a property that you want to purchase, you can submit an offer and upon approval, you will be charged a marketplace fee of 0.5 percent or $500, whichever is greater. To sweeten the deal, Roofstock offers a lease-up guarantee for some SFRs that cover up to 75 percent of the estimated market rent if a tenant is not found within 45 days from the day the property becomes ready to rent.
Invest in Recession-Proof Assets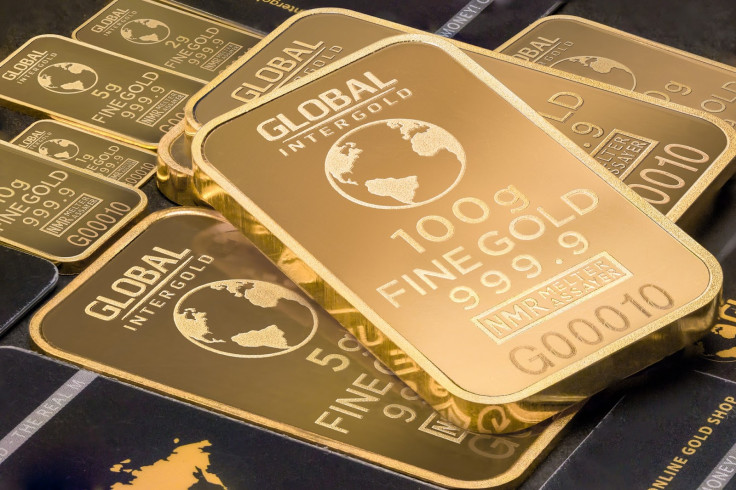 As a rule of thumb, your investment portfolio should consist of a mix of aggressive stocks, income-yielding bonds, and recession-proof assets like gold in proportion to your risk appetite. As a tangible asset, gold offers a hedge against inflation and has been known to surge to record-high prices during recessions.
Universal demand, high exchangeability, and its limited quantity make gold immune to market fluctuations and limitations of global banking systems while keeping investors ahead of rising inflation through value appreciation. At present, you can easily buy 99.99 percent pure insured gold manufactured and stored at the Royal Canadian Mint using the Vaulted app.
The intuitive app is managed by an experienced team of precious metal experts who have collectively overseen billions of dollars worth of precious metal transactions. In addition, app-safety features fall under the supervision of Google developers.
You can create an account with basic details and link your bank account through their encrypted gateway to get started. Once the transfer is complete, you may quickly buy and sell gold during market hours without any holdovers.
Transaction fees could go up to 1.8 percent with an additional 0.4 percent fee for safely storing your holdings in state-of-the-art vaults, which are frequently audited by authorized government personnel. The gold storage fees go away if you decide to ship your holdings to your doorstep, but shipping charges will apply.
FOLLOW MORE IBT NEWS ON THE BELOW CHANNELS