4,000 Beagles Bred For Experiments Being Rescued; Now In Need Of Homes
KEY POINTS
Nursing beagles were denied food, while other dogs were given food with mold, maggots
The DoJ filed a lawsuit against Envigo RMS for violating the Animal Welfare Act
The company provides dogs, mice and "related products" to labs for drug testing
About 4,000 beagles are being rescued from a facility that was breeding them to be sold to laboratories for drug experiments. They are now in need of loving homes to take them in and give them new lives.
The Humane Society of the United States (HSUS) began moving the dogs in July for what is believed to be one of the "biggest dog rescue efforts in the U.S.," reported USA Today.
The organization has removed 1,124 dogs from the facility as of Aug. 6. By Tuesday, it reported that about half of the dogs have been removed from the facility, with more than 2,000 beagles already "on their way to better lives."
"It's going to take 60 days to get all of these animals out, and working with our shelter and rescue partners across the country, working with them to get these dogs into eventually into ever-loving home," president and chief executive of HSUS, Kitty Block, said as per Reuters.
This massive undertaking stemmed from the lawsuit that the U.S. Department of Justice filed against Envigo RMS in May, over violations of the Animal Welfare Act. Envigo is a company that provides "research models and related products and services."
Apart from dogs, they also supplied other animals such as mice, according to CBS News.
Government inspectors reportedly found acts of animal cruelty, such as denying food to nursing mother beagles and providing the dogs with food that had mold, maggots and feces.
Some dogs were reportedly killed instead of being given care for conditions that could have been treated "easily." About 25 puppies also died of cold exposure, the organization previously noted.
The company reportedly denied the allegations but said that it would close the facility.
In a statement shared with USA Today on Wednesday, Chief Executive Officer Robert Leasure, Jr. of Inotiv, the parent company of Envigo, noted that the facility "was recognized as needing improvements and investments," adding that their and their clients' work is "essential to saving human lives."
"Our top priority continues to be ensuring proper animal welfare and regulatory compliant practices at all of our facilities," Leasure said, as per the outlet.
Many of the rescued dogs are already headed for HSUS' shelter and rescue partners across the country.
The organization has shared a list of the local shelters and centers that people who are interested in adopting or fostering the dogs may contact. However, the dogs still need medical exams and vaccines before they can be adopted.
Other people may also help the beagles by volunteering at the shelters, or donating to help them "provide the best care possible" and continue their efforts to rescue many other animals in need. People may also donate to HSUS.
"This is a huge undertaking—one of the largest in our organization's history—and it wouldn't be possible without our shelter and rescue partners who offered to take in these beagles and find them loving homes," noted HSUS.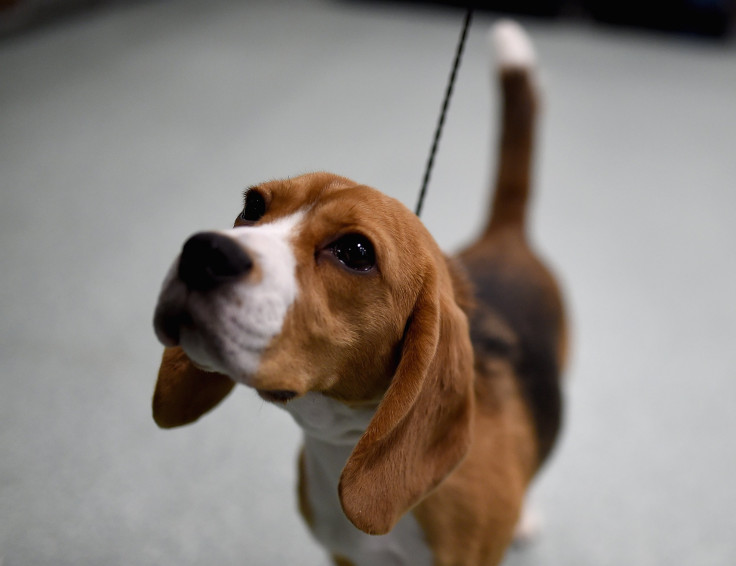 © Copyright IBTimes 2023. All rights reserved.