4,493 Fully Vaccinated Americans Have Died Of COVID-19: CDC
KEY POINTS
86% of the deaths were in patients who were aged 65 and older
Health officials also recorded 14,643 breakthrough hospitalizations since the beginning of the pandemic
The report did not specify how many patients had underlying conditions
More than 4,000 people in the United States have died of COVID-19 despite being fully vaccinated against the virus, the Centers for Disease Control and Prevention said in the latest data.
As of Sept. 20, at least 4,493 fully vaccinated Americans died of COVID-19 since the beginning of the pandemic, the CDC stated in the data.
Of the 4,493 deaths, 86% were people aged 65 and older, 44% were females and 19% were patients who did not show any symptoms of COVID-19 or whose deaths were not coronavirus-related.
According to the data, over the course of the COVID-19 pandemic, 14,643 fully vaccinated individuals have been hospitalized in the country. At least 69% of them were people aged 65 and older, 48% were females, and 20% were patients who had asymptomatic cases of the novel coronavirus or whose admission was not COVID-related.
The data did not specify how many of the deaths and hospitalizations occurred in people with underlying medical conditions.
The CDC's data comes as the United States' new COVID-19 vaccinations continue to lag. The country's seven-day average of people getting their first shot of a COVID-19 vaccine is 231,695. The figure is 31% less than the numbers reported over the past week, and 47% less than those recorded in August.
In April, there were more than 4 million doses administered on average, according to CNN's analysis of the CDC data on vaccination.
As of Tuesday, only 55.8% of the country's total population is fully vaccinated against COVID-19 and only 64.4% of Americans have received their first doses.
Currently, COVID-19 vaccines are only approved for Americans aged 12 and older. However, drugmakers Pfizer and BioNTech are expected to request emergency use authorization for a COVID-19 vaccine for children ages 5 to 11.
"A formal submission to request Emergency Use Authorization (EUA) of the companies' COVID-19 vaccine in children 5 to <12 years of age is expected to follow in the coming weeks. Submissions to the European Medicines Agency (EMA) and other regulatory authorities are also planned," the drugmaker said in a press release.
Until vaccines are approved for younger children, the CDC is urging students, teachers and school staff members to wear masks and observe social distancing to prevent COVID-19 infection.
COVID-19 has so far infected 44,054,825 people and claimed 711,222 lives in the United States, according to worldometer data.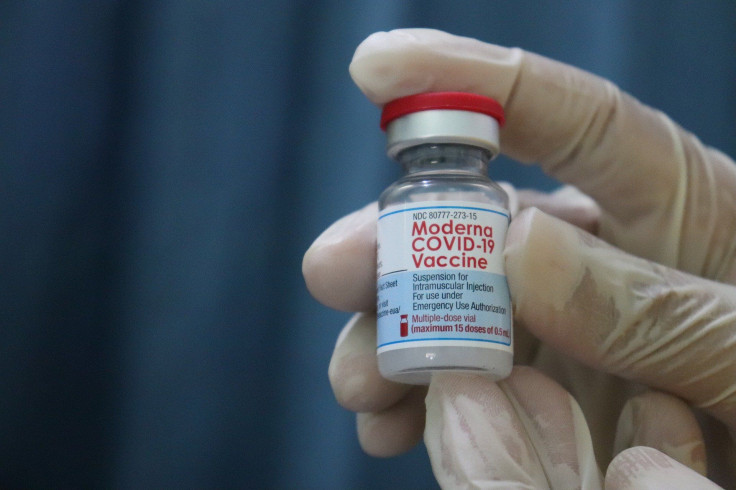 © Copyright IBTimes 2022. All rights reserved.
FOLLOW MORE IBT NEWS ON THE BELOW CHANNELS