4th Of July Travel Deals 2015: 11 Cheap Weekend Getaways For Independence Day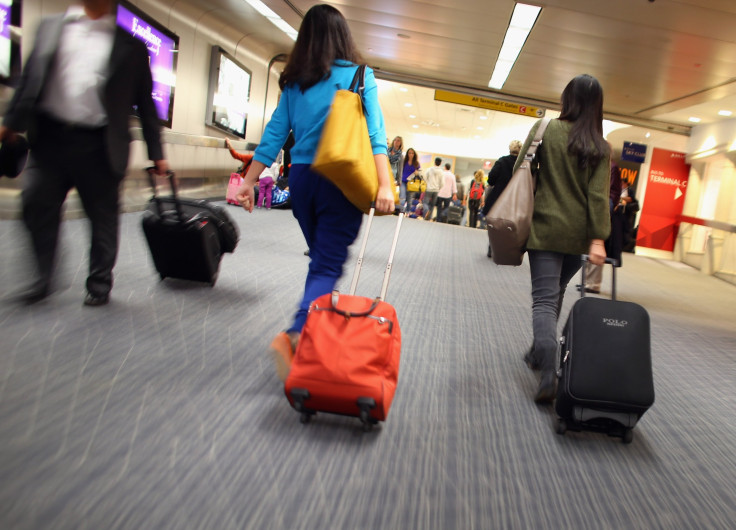 For many Americans, the Fourth of July weekend is a prime opportunity to book a few nights' stay away. While the holiday is fast approaching, there are still many last-minute travel deals available.
Fourth of July commemorates the day the Declaration of Independence, which stated the American colonies' intent to seek sovereignty from Great Britain, was published in 1776. Americans across the country typically celebrate with picnics, barbecues and fireworks displays, among such other traditions as hotdog eating contests and sporting events.
If you do decide to travel on July 4, expect to pay a little more overall for Fourth weekend getaway plans, as average daily hotel rates are up slightly in 2015 compared to last year. "This summer is shaping up to be the busiest season in years – and hotels are responding with rates across all booking apps and websites that are significantly higher than previous years, some up to 20 percent more," said Sam Shank, co-founder and CEO of HotelTonight, which offers last-minute hotel booking, in an emailed statement. "But savvy travelers realize there are significant savings to be had by embracing their spontaneous side and booking closer to their check-in date."
Here are some Fourth of July 2015 travel deals to get your Independence Day weekend started off right:
1. A weekend of romance in the South. Savannah, Georgia, has all the elements that make for a romantic weekend away – green parks, sunshine, beautiful architecture and great room deals. Stay at the Planters Inn on Reynolds Square, where room rates are 50 percent lower compared with other hotels in the area. That includes a complimentary wine hour for all guests!
2. Indulge your wild side on the Las Vegas Strip. Few cities offer all-night partying like Sin City. For the best Fourth of July hotel deals, check out HotelTonight's last-minute listings.
3. A historical walk through the City of Brotherly Love. The Wyndham in Philadelphia's Historic District is offering 45 percent off its upgraded premium rooms. The hotel is just blocks from the National Constitution Center, the Betsy Ross House and the Liberty Bell, so there's plenty of history to be had there.
4. A stylish stay in South Beach, Florida. Oceanfront pool, beach access and cabanas – that's the name of the game at the Shelborne Wyndham Grand in South Beach. Room rates start at $169 per night through Travelzoo – that's 40 percent off regular rates.
5. Fourth of July in the Big Apple. For rooftop views of New York City's fireworks, stay a few nights across the river in Long Island City. The Z Hotel, which overlooks Manhattan, has rooms at $129 a night, 40 percent off regular rates, an exclusive through Travelzoo. The hotel is also offering a "Red, White and View" package that includes a two-nights stay and a rooftop picnic from where you can watch the July 4 fireworks (tickets for the rooftop picnic can also be purchased separately for $175 per person.) Call the hotel at 212.319.7000 and mention "Red, White and View." A complimentary shuttle can ferry guests between the city and the hotel.
6. Escape to the Arizona desert. Gold Canyon Golf Resort, set against a backdrop of beautiful mountains just 45 minutes outside Phoenix, is offering 40 percent off current room rates and includes a $50 resort credit that can be used on food, spa services or golf.
7. Midnight festivities and fireworks displays in Gatlinburg, Tennessee. The city, nestled in the mountains of eastern Tennessee, is hosting its 40th First Independence Day Parade that begins at 12:01 a.m. on July 4. Check out hotel pricing via TripAdvisor.
8. Get immersed in Nantucket's New England charm. Located 30 miles south of Cape Cod in Massachusetts, Nantucket is a seaport town that offers tons of charm and old-world vibes. Check out TripAdvisor for up-to-date and last-minute travel deals.
9. Family fun in Tampa. Hotel rates in this Florida city are down 20 percent from last year. Visit HotelTonight and search for last-minute bookings.
10. Get patriotic in Washington, D.C. Celebrating the Fourth weekend in the nation's capital is perhaps the best way to get into the patriotic spirit. Stop by Trivago for the best hotel deals in D.C.
11. Soak up the sun in San Diego. California's southernmost big city is bathed in sunshine three out of four days of the year, so there's plenty of tanning and beach activity to go around. Learn to surf, visit the world-famous San Diego Zoo, or simply find your little slice of paradise on the beach. Check out Kayak.com for the latest hotel and travel deals.
© Copyright IBTimes 2023. All rights reserved.