Travel App Tuesday: Get Locals' Recommendations With Localeur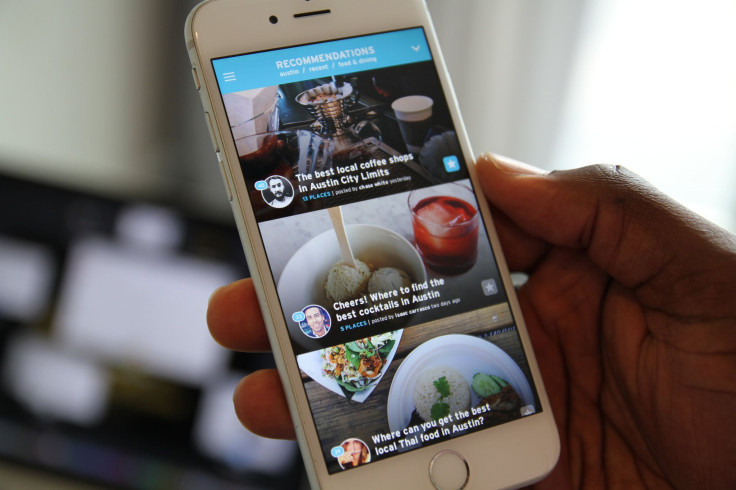 Sure, you know enough to check out the Statue of Liberty when visiting New York or the Golden Gate Bridge when you're in San Francisco. But what do locals love about their cities? Where are they eating, drinking and doing? These are the questions that travel site and app Localeur attempts to answer -- by getting answers from the natives who know their cities best. Available in 16 cities around the United States, Localeur claims that it sources reviews from "trusted locals" who offer their takes on virtually anything you'd want to do in the city. The Austin-based company has offered an iOS app for a while, but it just launched its Android version in June, making it accessible to a wider population.
Localeur
Available On: Android, iOS
Cost: Free
Sixteen major American cities are served by Localeur so far, from New York to Atlanta to Portland, Oregon, and many in between -- though the list is expanding (for a complete list, visit localeur.com). Visitors simply navigate to the city they're in and look for recommendations in one of six categories: travel & groups; arts & entertainment; restaurants; fitness & outdoors; shopping and bars.
For example, if you're visiting Los Angeles, you'll find recommendations of the best local brands in the shopping section. Want to stay in shape on your trip? A list of the top running routes in Washington can inspire you to jog among the monuments in the nation's capital.
The best thing about Localeur's recommendations -- and what sets it apart from a site like Yelp or TripAdvisor -- is how specific local picks are. If you're in New York and want to grab a bite to eat, you can sift through the most authentic kosher delis in the city, the top doughnut spots, the best vegan soul food spots and more. You may turn to a general guidebook or travel site for a list of the hottest restaurants, but Localeur gets specific -- and that's its biggest strength.
Want to know which recommendations carry more weight? The app allows locals to "vote up" certain recommendations -- so you can see which ones are more popular. The app also has an algorithm that accounts for how many people like a specific local's recommendations -- that person's reviews are eventually more influential than the rest. If you a like a specific reviewers' picks in one category, you can follow that person's suggestions in other areas.
And vacationers aren't the only ones benefiting from the app. Co-founder Joah Spearman said in March that the app is growing in popularity with residents who want the inside scoop on what other savvy locals are up to.
The only downside to Localeur is that, because it's based on suggestions from real people, you won't always get a comprehensive view of the best of each city -- especially in places where the app is new or still developing a presence.
Verdict: If you're headed to one of the cities where Localeur is present, there's no reason not to download it and snoop where the locals are hanging out. I'd suggest using it as a supplement to other travel recommendation sites for some unique flavor you might not find anywhere else.
© Copyright IBTimes 2023. All rights reserved.