5 Best Android Smartphones Introduced At CES 2020
KEY POINTS
Various tech companies introduced new smartphones during CES
Some of these smartphones were improved versions of existing devices, but some are totally new
Some new players have promising devices
Every year, consumers see a host of new tech revealed at CES. This year isn't any different – various companies were present to showcase their new smartphones, each trying to get people's attention and hopefully, entice them enough to make them want them.
Here's a quick look at some of the best and most interesting Android smartphones introduced at this year's CES.
TCL, the brand more known for its TVs, isn't a newcomer in the smartphone market. It has released various models under brands such as Alcatel, Blackberry and Palm, in recent years. Now, it is releasing three TCL-branded handsets under its 10-series lineup
The three – TCL 10L, TCL 10 5G and TCL 10 Pro – are premium-looking handsets with decent specs and are pegged to sell starting under $500. The 10L and 10 5G use LCD screens while the Pro model uses an AMOLED display. Fans who want to know more about them should wait for MWC next month.
Samsung Galaxy S10 Lite
The Galaxy S10 Lite is meant to be a lower-cost alternative, but is "in some regards even better than the" currently existing Galaxy S10, Android Authority noted.
And why not – the upcoming handset features a 6.7-inch AMOLED display, 6GB/8GB of RAM, 128GB of storage, and a triple-camera setup featuring a 48MP main shooter, a 12MP ultra-wide angle sensor and a 5MP macro lens. It's also cheaper than the older model.
The Galaxy Note 10 Lite, on the other hand, is meant to bring the power of the Note series and the S Pen to more consumers. It is similar to the Galaxy S10 Lite in terms of display, storage space and memory allocation.
It differs however, in some respects: it uses an Exynos SoC (the Galaxy S10 Lite uses a Snapdragon SoC), has an S Pen, has a different camera setup (12MP main +12MP telephoto +12MP ultra-wide), and has a 3.5mm headphone jack.
Teracube One
This crowdfunded device might not have the best specs in any smartphone presented during CES, but it does offer what other smartphone companies don't: a four-year worldwide warranty policy, the convenience of paying only $39 to get the screen replaced when it gets broken for whatever reason, and free battery replacement if the battery degrades during a certain time within the warranty period.
TCL also unveiled a foldable smartphone that looks like it's geared to go against Samsung's Galaxy Fold. The device is but a working prototype at the moment, but it seems to have a better display size compared to the Korean giant's offering. It also folds completely.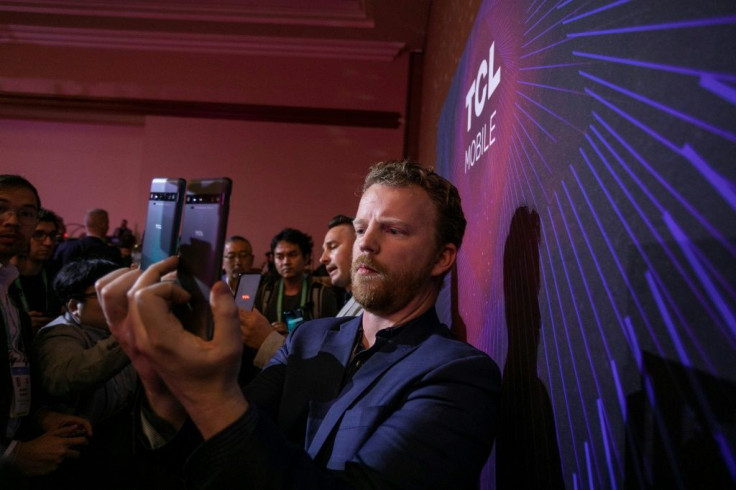 © Copyright IBTimes 2023. All rights reserved.