5 Of Blue Ivy's Most Meme-Worthy Moments
Blue Ivy Carter, Beyoncé and Jay-Z's 8-year-old daughter, is not shy when it comes to showing off her personality. From her comical facial expressions to her public interactions with her celebrity parents, Blue is always the center of attention when she walks into the room. Here are five of her most meme-worthy moments to date:
Texting At The Super Bowl
A clip of Blue walking alongside her father while intensely texting on the Hard Rock Stadium field prior to Super Bowl 2020 recently took off on social media. At the time, fans joked that she may have been texting Queen Bey or making a business deal.
Stopping Bey and Jay From Clapping During The Grammys
Another Blue Ivy highlight is from the 2018 Grammy awards, where the then-6-year-old was seen gesturing to both Beyoncé and Jay-z to stop clapping during artist Camila Cabello's speech. Viewers took it jokingly as a sign of Blue's superiority.
Getting Serious At An NBA Game
Blue also became the center of attention during an NBA All-Star game she attended with her parents in 2017. A video from the event surfaced of Blue, then 5, having a seemingly intense courtside conversation with her mom.
Giving Looks To Kill On Various Occasions
There's no one occasion for Blue's dramatic facial expressions. Whether she's on the balcony celebrating Mardi Gras or at Beyoncé's show, the kid is always serving a look.
Leading The Beychella Rehearsal
Did we mention that she can also dance? Following the 2019 premiere of Beyoncé's Netflix documentary "Homecoming," fans quickly pointed out a short scene of Blue showing off her dance moves during one of Beyoncé's many Coachella rehearsals. Look out Beyoncé, you may have some competition after all.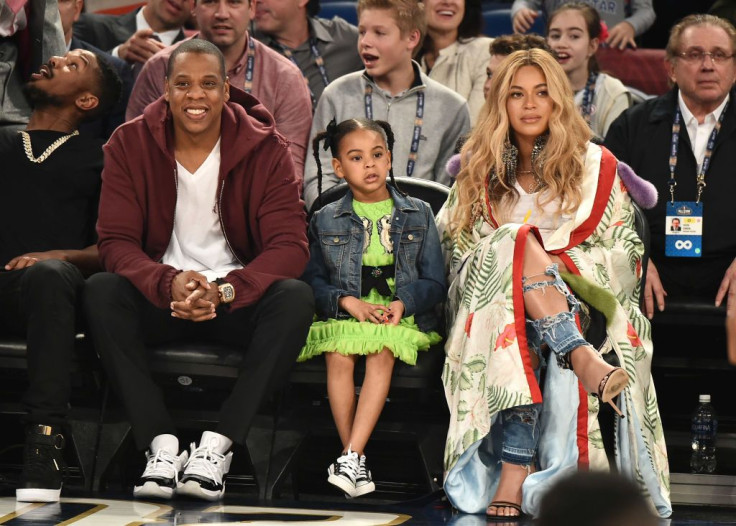 © Copyright IBTimes 2023. All rights reserved.