5 Celebrities Who Accidentally Leaked Nudes Before Chris Evans
KEY POINTS
Chris Evans was trending over the weekend after accidentally sharing a nude photo during his Instagram Live
Whitney Cummings and Chrissy Teigen accidentally had nip slips in their previous social media posts
Dean McDermott and Cristina Greeven Cuomo acidentally exposed their spouses Tori Spelling and Chris Cuomo, respectively, in their posts online
Chris Evans became a trending topic on Twitter after accidentally sharing a nude photo, but he is not the only one, because several celebrities did the same mistake before him.
Evans was a hot topic over the weekend for sharing an untrimmed video in his Instagram Story that showed a black and white photo of a male genital and a meme with a text that read, "Guard That P---y." The "Captain America" star immediately deleted it after realizing his mistake but many of his Instagram followers already saw it.
Here are the other celebrities who also accidentally shared nude photos before Evans.
Dean McDermott
In 2011, Dean McDermott accidentally shared a nude photo of his wife, Tori Spelling. McDermot was still new to social media at the time and took a selfie without realizing that Tori was behind him with fher breasts exposed because she was nursing their baby. He admitted that he was mortified when he realized his mistake.
"I took a sticker and put it on my forehead, and I took a selfie, you know, 'Pot head.' And then I showed Liam and he was laughing," he recalled in the "Daddy Issues" podcast.
"I put a rolling pin on [Liam's] forehead and I take a selfie and I put, 'Dough head.' … Unbeknownst to me, because I didn't have my glasses on, was Tori in the back [of the photo], both breasts out because she just finished feeding the baby and I posted it and went to bed."
Chrissy Teigen
In 2017, Chrissy Teigen accidentally exposed one of her nipples while broadcasting her spray-tan routine. John Legend's wife immediately took down the video after her fans alerted her about the accidental nip slip.
The "Lip Sync Battle" host immediately recovered and even made fun of the issue.
"I just want to apologize to everyone I know. I've let my friends down. I've let my family down. Um, I have nipples. It's not something I'm proud of," she said in a video she uploaded on Twitter.
Allison Pill
Allison Pill accidentally shared a topless photo of herself on Twitter and immediately deleted it, but the snap immediately spread around the Internet. She quickly apologized after realizing her mistake.
"Yep. That picture happened. Ugh. My tech issues have now reached new heights, apparently. How a deletion turned into a tweet… Apologies," she wrote.
Whitney Cummings
In 2019, Whitney Cummings had an accidental nip slip in one Instagram Story post and she immediately deleted it. However, some trolls tried to extort her. One threatened to share the screenshot of her topless photo if she won't give them money. Cummings fired back by sharing the photo herself.
"They all must think I'm way more famous than I am, but they also must think I'm way more easily intimidated than I am. If anyone is gonna make money or likes off my nipple, it's gonna be me. So here it all is, you foolish dorks," she tweeted.
Chris Cuomo
In June, the CNN anchor's wife Cristina Greeven Cuomo was broadcasting her yoga session on Instagram Live and didn't notice that her husband, Chis Cuomo, was out naked in the garden of their Hamptons mansion during the lockdown.
His behind was exposed in the large windows of their home. The couple didn't respond to multiple emails and calls following the incident, Page Six reported.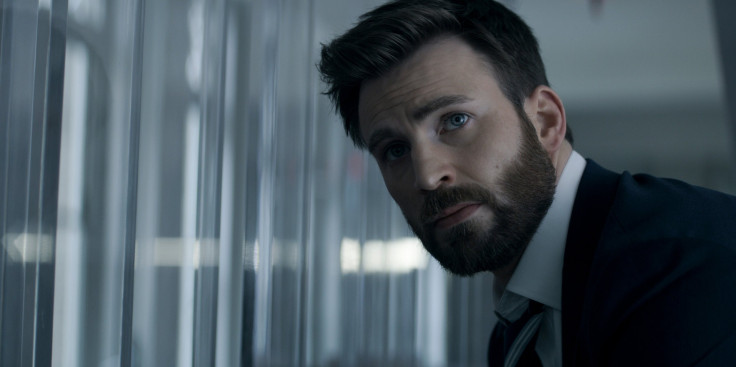 © Copyright IBTimes 2023. All rights reserved.