Chris Evans' Brother, 'Avengers' Co-Star Mark Ruffalo React To Leaked Nude Photo Scandal
KEY POINTS
Chris Evan's brother Scott and his "Avengers" co-star Mark Ruffalo just joked about his recent scandal
Several Twitter users want to protect Evans from the critics after he posted a nude photo on Instagram
Evans became a trending topic on Twitter after he says he accidentally shared a nude photo online
Chris Evans' brother and one of his Marvel co-stars reacted to his recent scandal after he says he accidentally shared a nude photo online.
The "Captain America" star was trending on Twitter on Saturday when he shared a clip in his Instagram Story that featured a black and white photo of a male genital and a meme with the words "Guard That P---y." People close to Evans including his brother Scott and "Avengers" co-star Mark Ruffalo just joked about the situation.
"@ChrisEvans Bro, while Trump is in office there is NOTHING you could possibly do to embarrass yourself. See... silver lining," Ruffalo wrote on Twitter.
Several fans flooded Ruffalo's post with kind messages for Evans. Others also poked fun at the scandal.
"Please take care of him, he's precious and must be protected," one commented.
"Mr. Evans, did you see all the people who love and respect you flood Twitter with pictures of you being the BEST Human ever? If you're embarrassed because you made a mistake, I hope it's offset by all the kindness of fans protecting you," another wrote.
"If ppl knows the sense of humor of @ChrisEvans they would be lighten up a bit, he is gonna be ok. Even his brother is taking the piss on the subject. Calm down and if it make u feel better just don't share the pic or stuff like that. All happy ever after," @MiGu_Mex added.
Evans' brother Scott also joked about the situation on Sunday. He said he was off social media and so he asked the netizens what he missed, presumably referring to his sibling's scandal.
One responded to Scott saying he didn't miss anything because "it's something you probably saw growing up as brothers in the same household." The same user added Evans should be proud and there's "nothing wrong with being a man."
Another urged Scott to help Evans with what he is going through after the scandal because Evans probably needs a friend. "Be a friend. Not a foe," Joanna Maureen Sloan commented.
Meanwhile, many understood that Scott's post wasn't meant to be an attack to his brother but another joke to take the situation lightly.
"Dude, it's his brother. If you expect siblings not to rage on each other you live in a fantasy world," @quayz180 commented.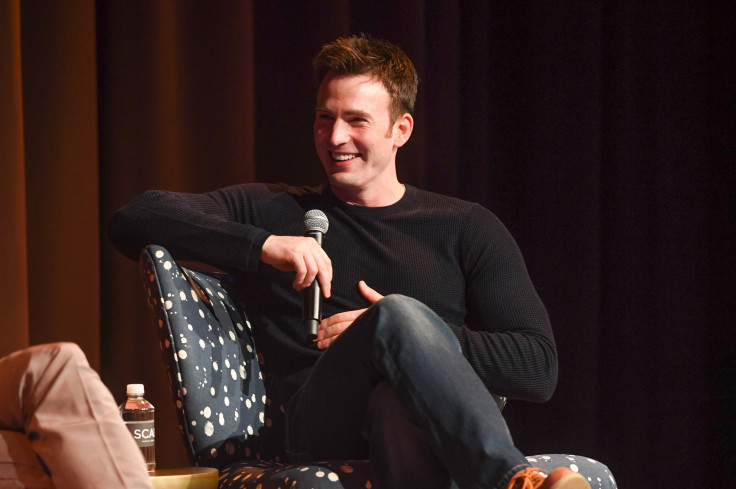 © Copyright IBTimes 2022. All rights reserved.
FOLLOW MORE IBT NEWS ON THE BELOW CHANNELS