5 Of Charlie Sheen's Standout Quotes From His HIV Positive 'Today' Show Interview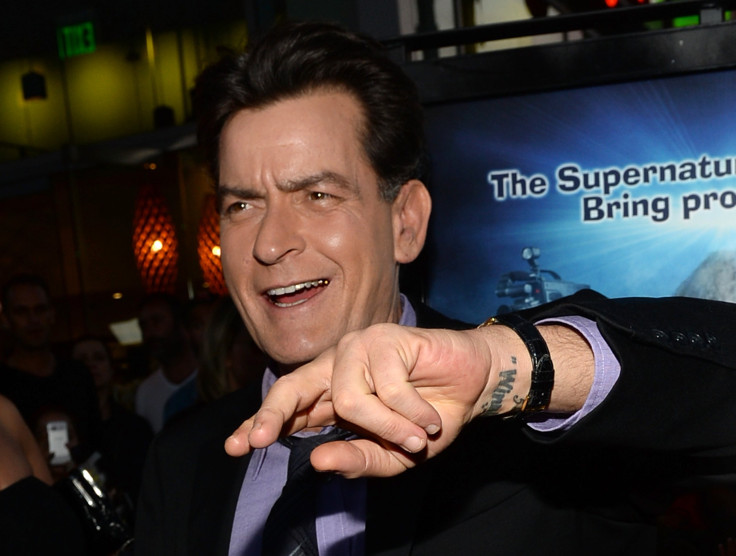 Charlie Sheen appeared on NBC's "Today" Tuesday to admit to rumors he has been diagnosed as HIV-positive. The former "Two and Half Men" actor sat down with Matt Lauer to discuss how he has been coping with his diagnosis. Here are five of Sheen's standout quotes from his sit-down interview:
1. Rumors
Sheen said he decided to speak out about his condition in an effort to shut down the "barrage of attacks." Reports of his diagnosis surfaced Monday after it was revealed the National Enquirer had plans to make rumors of his condition a cover story.
"I'm here to admit that I am in fact HIV-positive," he said. "I have to put a stop to this onslaught, barrage of attacks of subtruths and very harmful and mercurial stories that threaten the health of so many others that couldn't be further from the truth."
2. Money
Sheen said since been diagnosed as HIV-positive four years ago he has continued to have sexual relations with multiple partners, some of which he said used his diagnosis to their own advantage. Sheen shared that he has been a victim of betrayal and extortion and he has paid hush money into the "millions." What the unidentified people fail to understand, according to Sheen, is that they're taking money from his five children and one grandchild.
"I've paid those people. Not that many. But enough to where it is depleting," Sheen said. "What people forget is that's money they're taking from my children."
3. HIV
Sheen said he was diagnosed with HIV after suffering from night sweats and migraines. The actor, who originally suspected he would be told he had a brain tumor, said after learning of his positive diagnose it was difficult to come to terms with. "It's a hard three letters to absorb," he said.
4. Prison
After speaking out about his diagnosis on "Today," Sheen said he feels a sense of relief. "I release myself from this prison today," he said.
5. Helping Others
Sheen said he no longer feels a stigma attached to his diagnosis and hopes that speaking out about his medical diagnosis with help others who suffer from similar ailments come to terms with the reality of their situations.
"I have a responsibility now to better myself and to help a lot of other people and hopefully with what we're doing today others may come forward and say, 'Thanks Charlie, thanks for kicking the door open.'"
© Copyright IBTimes 2023. All rights reserved.
FOLLOW MORE IBT NEWS ON THE BELOW CHANNELS