5 Things We Want To See In The New 'Captain America: Civil War' Trailer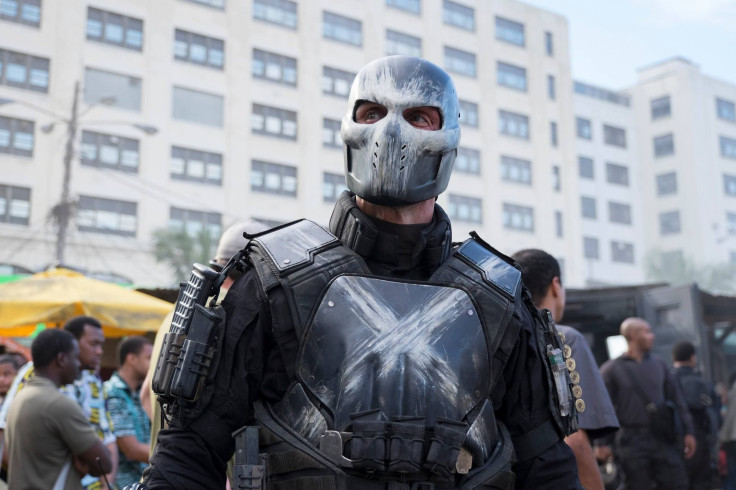 Comic book fans are anxiously awaiting "Batman v Superman: Dawn of Justice" to see two of the biggest comic book heroes square off on the big screen. However, they won't be the only superheroes battling it out this year. In a battle that could be even bigger, the Avengers will be divided into two sides in "Captain America: Civil War."
Teams led by Captain America (Chris Evans) and Iron Man (Robert Downey Jr.) will fight one another over what should be done with the Avengers. People want a system of accountability installed to overlook the team, which Iron Man agrees with. Captain America believes they should be able to act on their own without any government interference.
So far, only one full trailer for the film has been released, but that will change on Thursday. On Wednesday, two short promo videos dropped teasing the debut of the world trailer. Before the sneak peek premieres tomorrow, here are five things we hope to see in the new promo:
1. Spider-Man
This is very unlikely, but many fans would go crazy if a glimpse of Spider-Man (Tom Holland) in action is shown. The new Spider-Man has been kept under wraps and will likely not make his debut until the movie's release. Many are curious to see what the Spider-Man suit will look like and how Holland will be as the teenage hero.
2. Crossbones
Supervillain Crossbones (Frank Grillo) hasn't been shown in any of the trailers yet, but he will appear in the movie. Crossbones is the character that "kills" Captain America in the "Civil War" comics and some speculate he will do the same in the film. Crossbones and Captain America fighting in the promo video would definitely generate more excitement.
3. Everett Ross
Everett Ross (Martin Freeman) will be another new character in the movie. According to Empire, Ross is a government agent for the Joint Counter Terrorist Center, which will be trying to get more control of superheroes and hold them accountable for their actions. He could even appear in the upcoming "Black Panther" movie as well. So far, Ross has only been seen in photos from the film, but hasn't popped up in a promo or trailer.
4. Tony Stark and Pepper Potts
Pepper Potts (Gwyneth Paltrow) was absent from "Avengers: Age of Ultron," but she will be back in "Captain America: Civil War." Pepper has always been one of the people that can sort of get through Tony Stark's (Robert Downey Jr.) stubbornness. A small clip showing what she believes of this internal fight would be interesting and to see if she tries to stop or push Stark into fighting Captain America.
5. Black Widow and Hawkeye Picking Sides
The two SHIELD members turned Avengers are close friends. However, they will be on opposite sides in the upcoming film. Hawkeye (Jeremy Renner) will be on Captain America's team, while Black Widow (Scarlett Johansson) will join Iron Man. It would be interesting to see if the trailer shows these two fighting one another or possibly talking about having different beliefs.
You can watch the two new "Captain America: Civil War" videos below:
"Captain America: Civil War" rolls into theaters on May 6.
© Copyright IBTimes 2023. All rights reserved.