'Batman v Superman: Dawn Of Justice' Star Ben Affleck Teases New Lex Luthor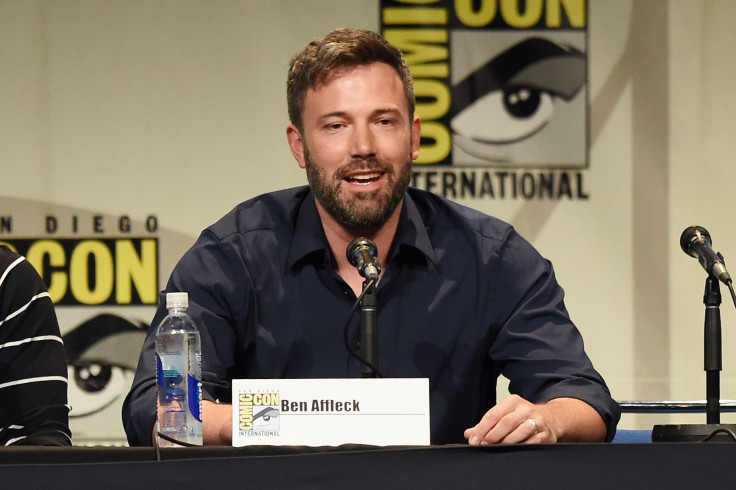 While Batman (Ben Affleck) and Superman (Henry Cavill) will be distracted trying to destroy each other, one of the biggest villains in the DC Universe, Lex Luthor (Jesse Eisenberg), will be sneakily looking to become more powerful than both heroes in "Batman v Superman: Dawn of Justice." Affleck said the billionaire bad guy will be "unique" and he enjoyed seeing the character in action.
In an interview with Premiere France via ComicBook.com, Affleck talked about the differences between onscreen billionaires Bruce Wayne and Luthor. He said that both characters could be "mentally-ill" while comparing Luthor to two of the most influential people in the past 20 years.
"His Lex Luthor is reminiscent of [deceased Nirvana singer] Kurt Cobain mixed with [Google co-founder] Larry Page. It's great! It makes me laugh and celebrates the uniqueness of our billionaires," Affleck revealed.
In the new movie, Luthor is the man responsible for Batman and Superman fighting each other. Entertainment Weekly has revealed how Luthor will ultimately pin Superman and Batman against one another. The villain will orchestrate a mass murder that will cause the two heroes to fight, while he will also use the remains of General Zod (Michael Shannon) from "Man of Steel" to create Doomsday.
Eisenberg told Vulture in October that Luthor has plans to change the city. He also revealed that his version of Luthor won't be like previous adaptations of the villain. In past "Superman" films, actors Gene Hackman and Kevin Spacey have portrayed Luthor.
"This movie is so different ... it has real psychological underpinnings, and this movie character feels like a real scary person," Eisenberg teased.
Watch the trailer for "Batman v Superman: Dawn of Justice" below:
"Batman v Superman: Dawn of Justice" soars into theaters on March 25.
© Copyright IBTimes 2023. All rights reserved.