50 Best Valentine's Day Gift Ideas For Men: Husband, Dad, Boyfriend & Brother
This article uses affiliate links, which means if you purchase products through these links, we may earn a commission. Click here to see our
T&C
. For licensing please click
here
.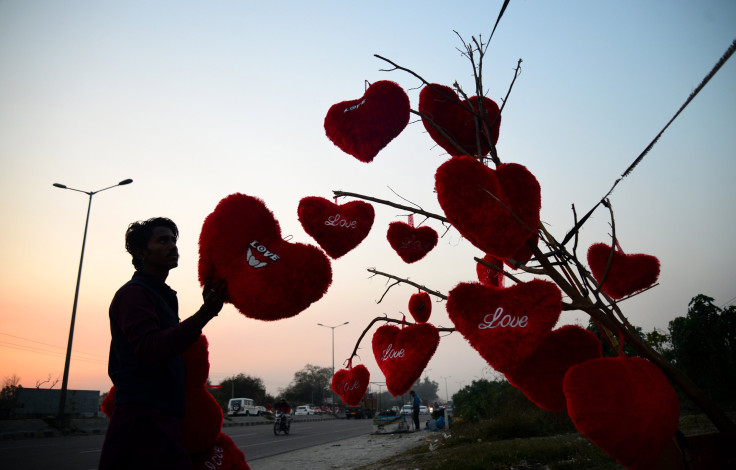 Giving guys Valentine's Day presents that are fun, cool, and useful within their niche is always a good idea. Even so, it's a kind gesture to attempt to learn what other things on your partners', sons', brothers', fathers', and grandfathers' long-winded wish lists are waiting to come true.
However, if you're truly stuck for gift ideas, you may go through this curated gift guide to get some inspiration for what to get the special fellas in your life this Valentine's Day.
1.
Carhartt Men's Knit Cuffed Beanie (Closeout)
($22.99)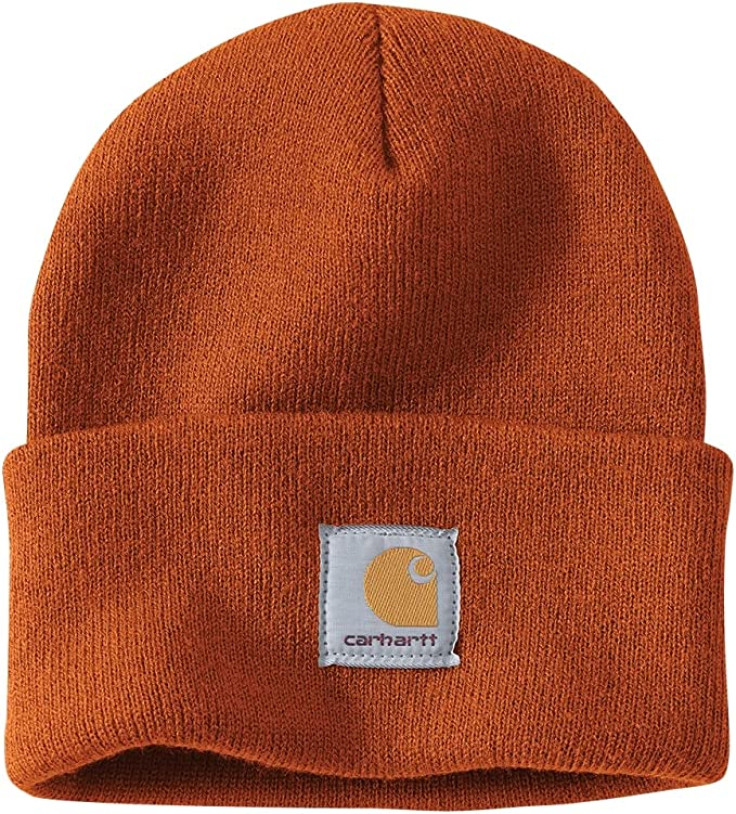 Take outfits of your spouse or your brother up a notch by adding a head accessory to your gift list that can suit an everyday casual getup. This cuffed beanie from Carhartt comes in 51 different colors and is made from 100% acrylic rib knit.
2. Versace Mens Sunglasses (VE4296) Acetate ($192.26)

Putting on a pair of sunglasses is like a shot of confidence since they always look stylish and chic, regardless of age, while being functional.
These sleek Versace shades include gray polarized lenses, curved non-slip temples, nose cushions that are built in and high-end optical hinges that will keep the shades in place.
3. Leidowei Men's 2-in-1 Workout Running Shorts ($23.98)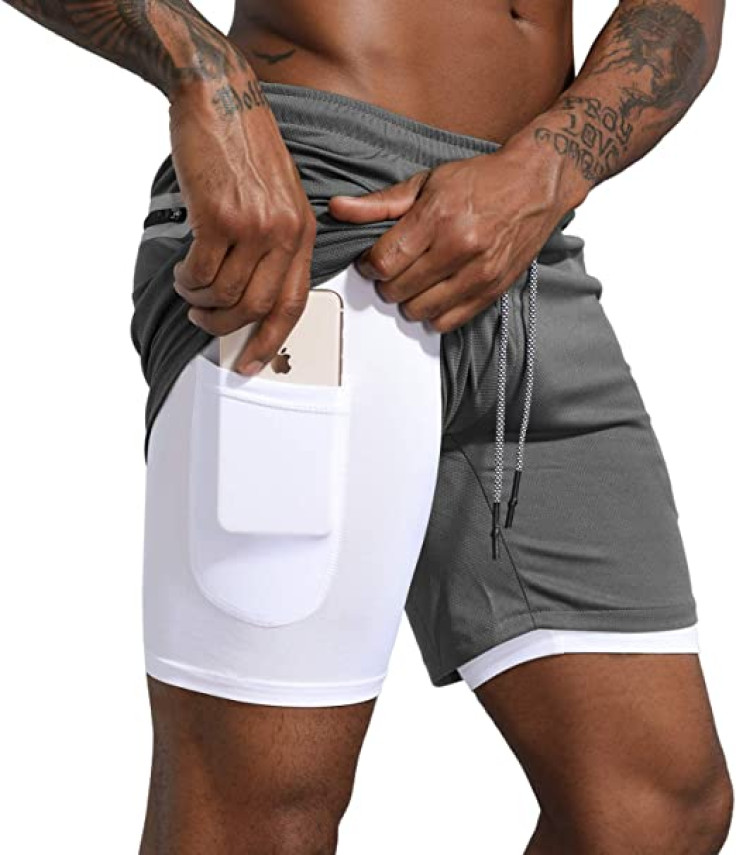 Think of it as a gift from the heart and from above! These shorts solve two problems at once: the built-in compression shorts with a tight fit give support for the thigh muscle to enhance athletic performance, and the quick-dry fabric will keep your partner or father comfortable throughout workouts or runs. And it also has multiple pockets!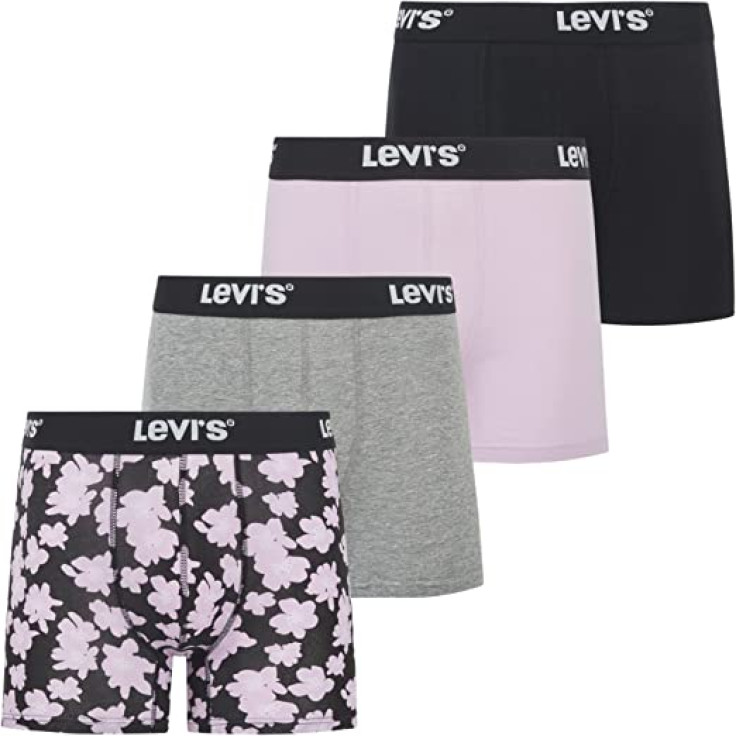 Nothing beats the feeling of walking around in boxers alone at home on the weekend. Treat your partners a well-deserved restful Valentine's Day with the coziest Levi's Men's Boxer Briefs with a moisture-wicking and quick-drying design feature. This four-pack of boxers would also make an excellent present for your son, brother and grandfather!
5. Cole Haan Men's Pinch Tassel Loafer ($80.09-$160)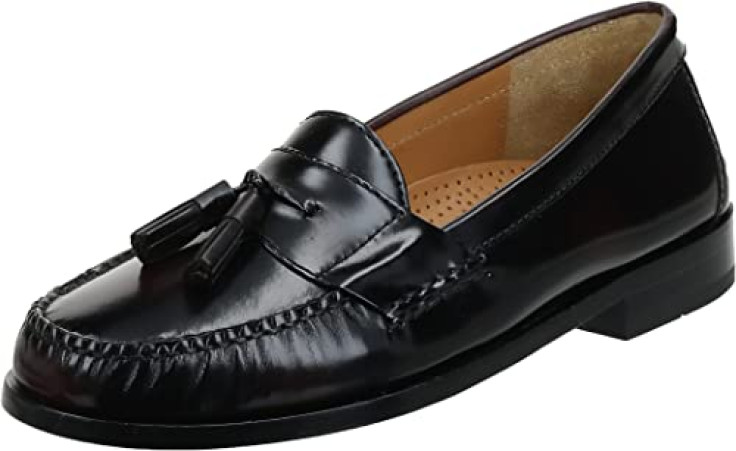 Trying to come up with a snazzy ensemble? Put together the chosen elegant look with a pair of polished loafers, and you'll be ready for a romantic evening out. Handmade from brush-off leather, these classic tassel loafers from Cole Haan have premium padding.
6. Aesop Shampoo and Conditioner ($100)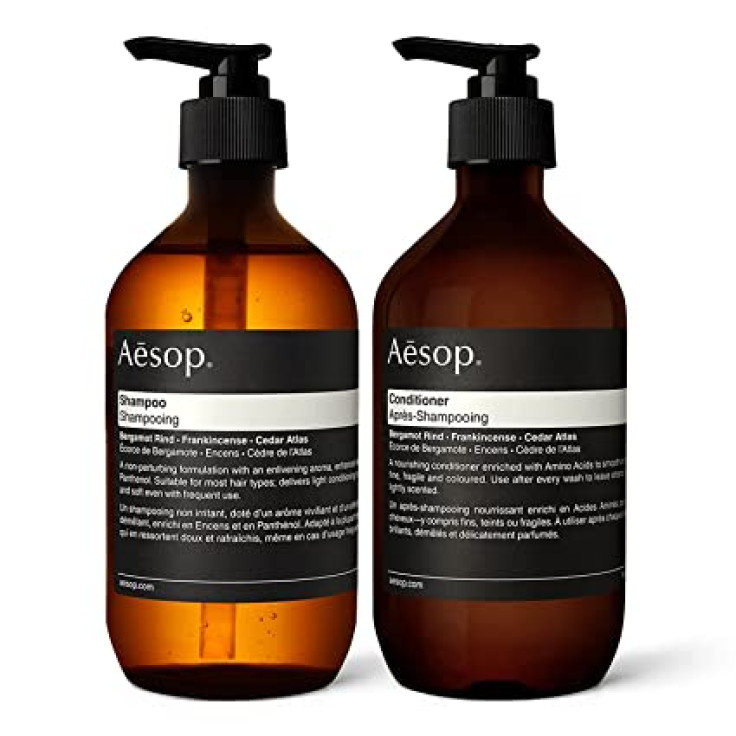 Hair care is definitely a must for men as well! Try this paraben-free, cruelty-free and vegan shampoo and conditioner from Aesop that is both softening and nourishing. This applies to all hair types, but especially to damaged hair.
6. La Roche-Posay Anthelios Mineral Ultra-Light Face Sunscreen ($34.99)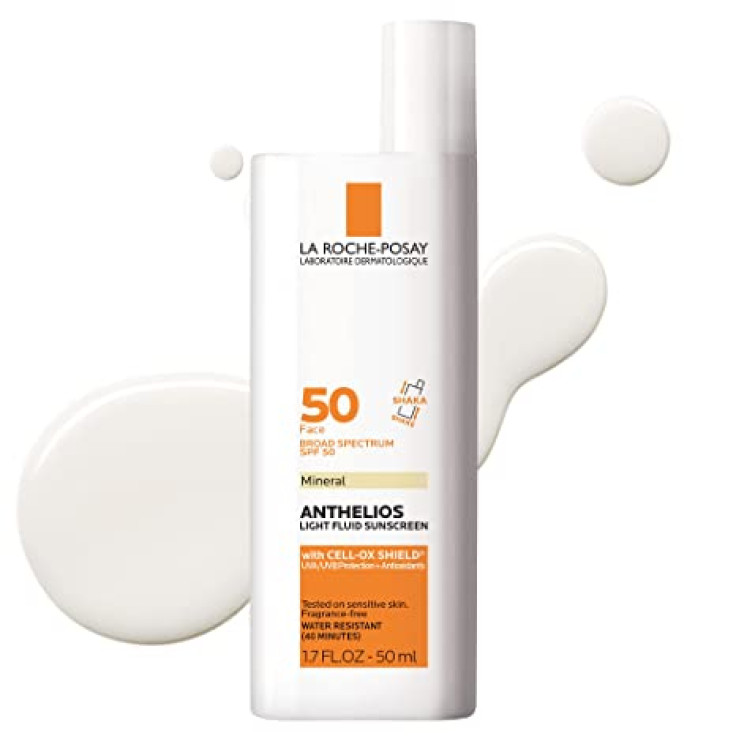 Sunscreen is one of the most important parts of skincare for both men and women since it protects the skin from harmful UV rays. It is recommendable to use sunscreen as early as possible, but it's also never too late to use one. Pick up some La Roche-Posay Face Sunscreen for your significant other and enjoy a relaxing and refreshing skincare routine together!
8. Neutrogena Norwegian Formula Moisturizing Hand Cream ($32.94)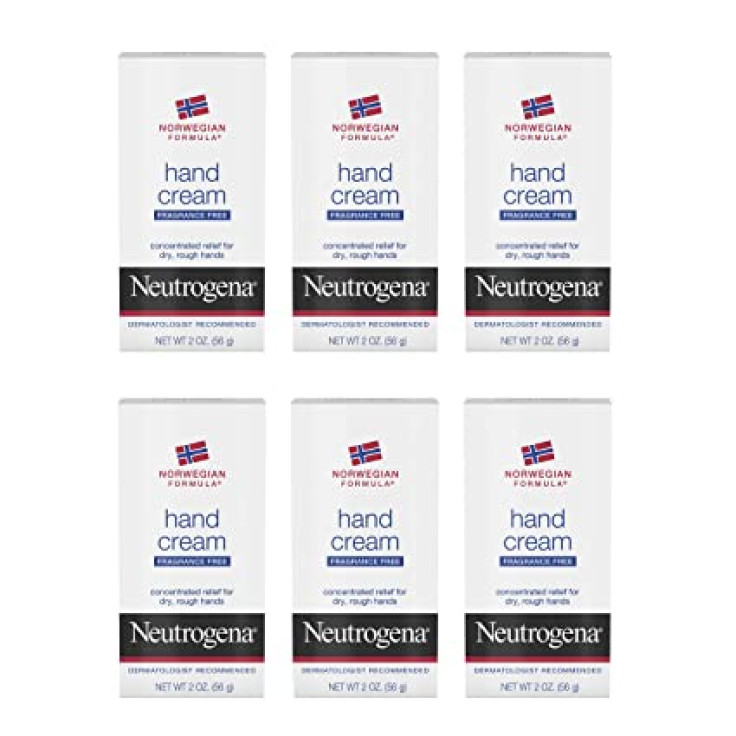 Given that everyone uses their hands everywhere they go, they may be both the cleanest and dirtiests part of the body. Use Neutrogena's fragrance-free hydrating hand moisturizer after washing them. This helps to moisturize and hydrate hands while providing great treatment for rough, dry skin.
9. Isner Mile Beard Growth Kit ($24.99)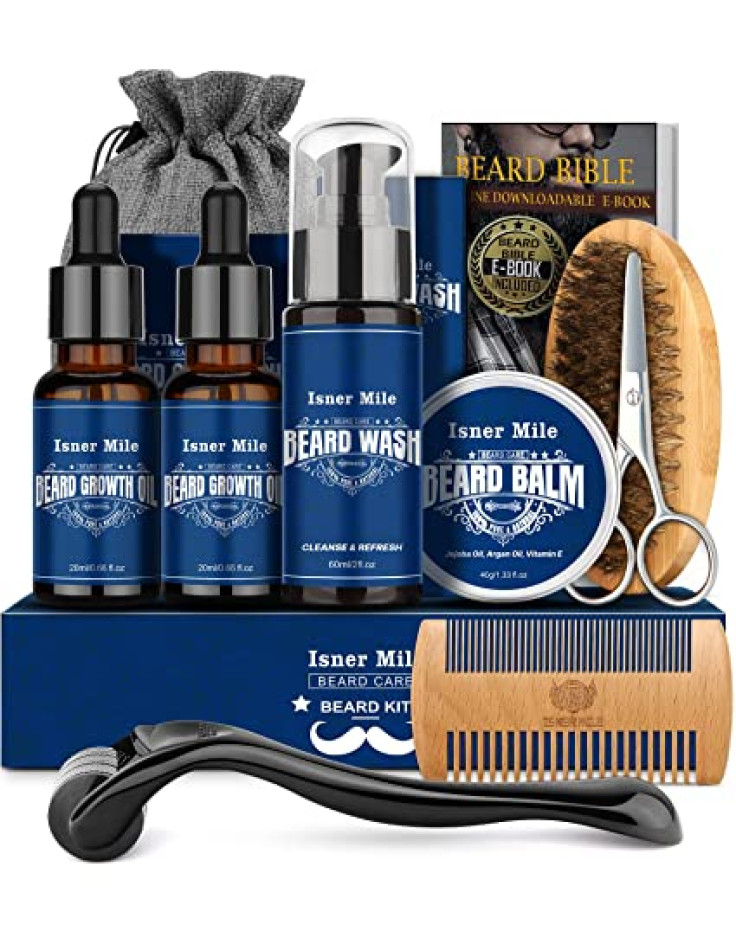 As the proprietor of the Isner Mile brand, Mile launched a beard care business with a focus on nursing beards, which either lack growth or professional care. Isner Mile's beard growth kit includes a beard roller, beard growth oil, beard balm, beard brush, comb, shaving scissors, and a bag. This can be a thoughtful gift for partners or loved ones who are trying to grow thicker beards or need beard care essentials.
10. MANSPOT Groin Hair Trimmer ($49.99)

Special hair care for all parts of the body is something to prioritize with the right tools to ensure safety, but of course, this is still up to your preference. This rechargeable hair trimmer works to trim back hair, chest hair, pubic hair, armpit hair, leg hair and groin hair. It also comes with four adjustable guide combs and a powerful 6000-rpm razor.
11. Opove M3 Pro 2 Massage Gun ($129.99)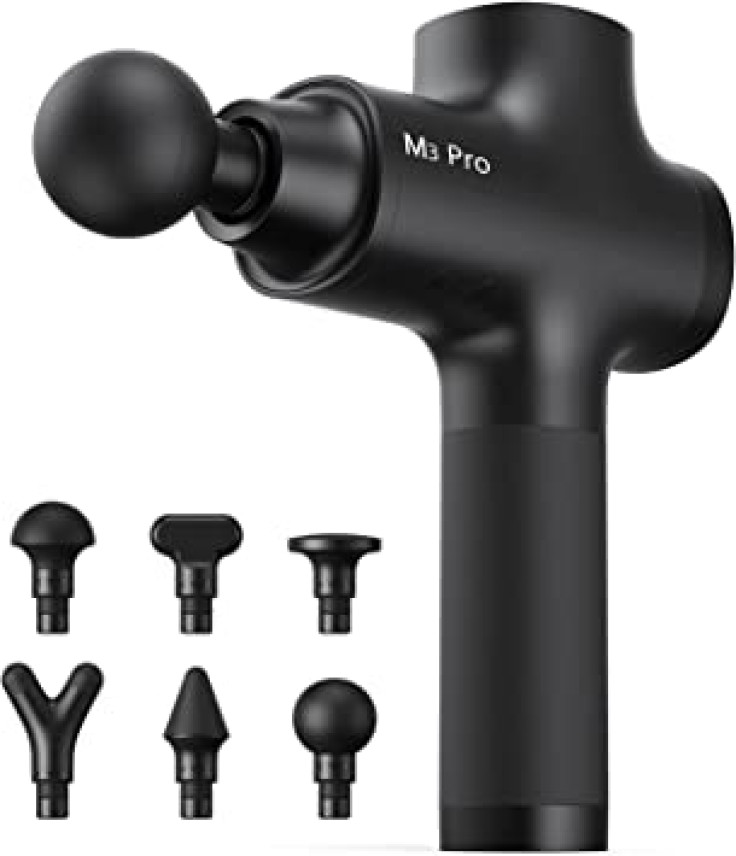 Muscle pain here and there can be frustrating most of the time, especially when spa and massage centers are too far away or too time-consuming to squeeze into your hectic schedule. But thankfully, there are theraguns or massage guns available on the market, such as Opove M3's Massage Gun Pro 2. This device's 12mm amplitude precise percussion deep massage function is best suited for alleviating muscle problems and relieving pain.
12. Fitbit Charge 5 ($149.95)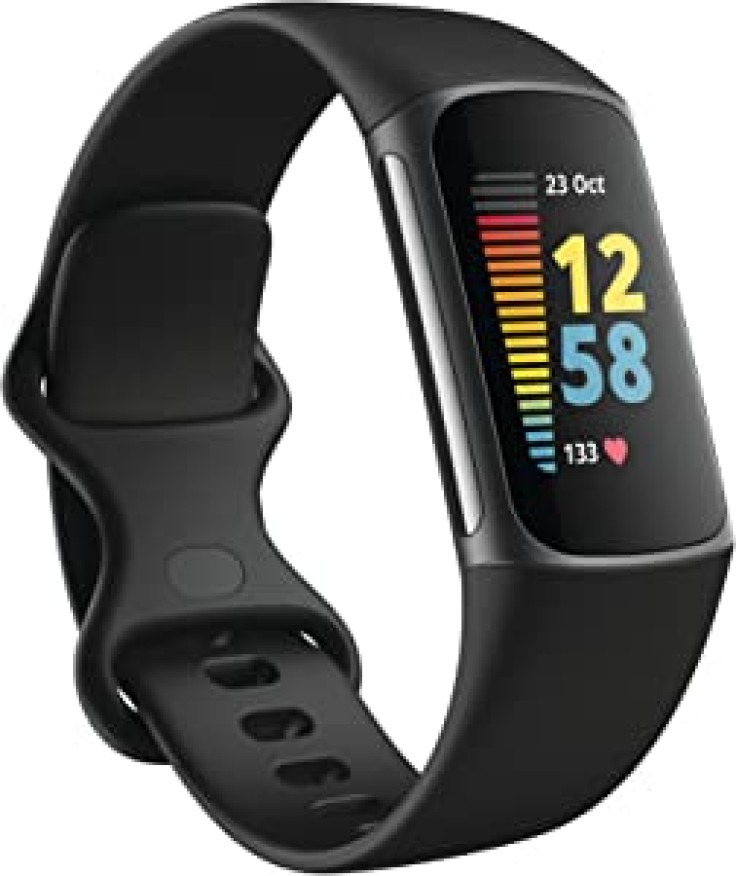 Have your partners, brothers and fathers track and prioritize their health by giving them a Fitbit Charge 5. It has features such as a Daily Readiness Score that will send a notification to exercise, a Stress Management Score that will show the body's response to stress, a heart health tracker to monitor the heart rate and a Health Metrics dashboard where SpO2, heart rate variability and skin temperature variation are shown.
13. Mueller Ultra Bullet Personal Blender ($21.99)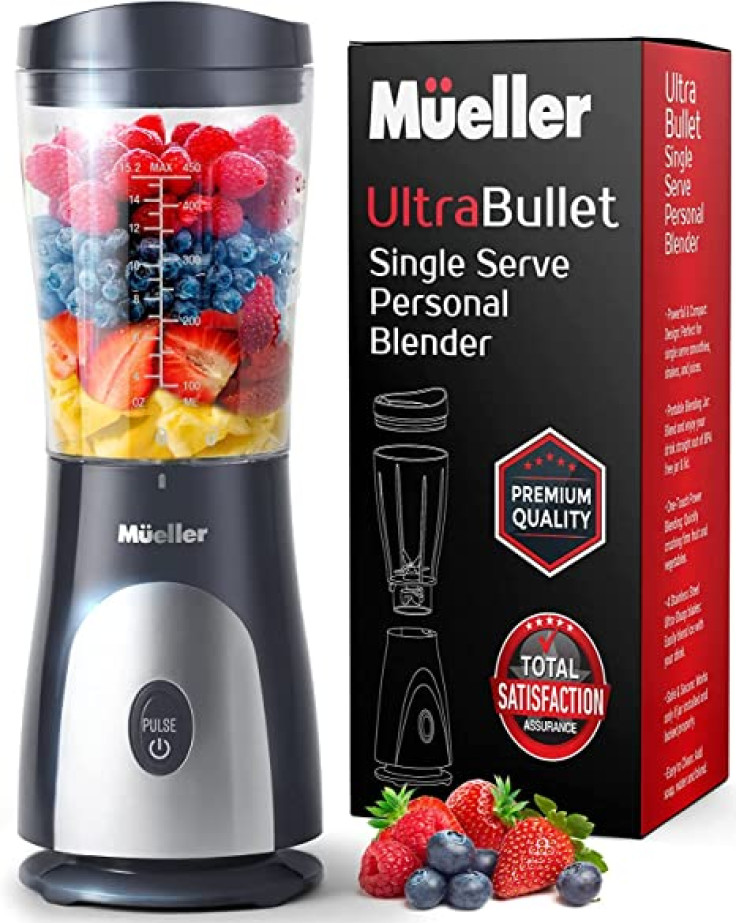 The next fitness partner for your spouse may be this Mueller bullet personal blender. It can easily blend fruits to prepare smoothies and juices, is portable, and may help motivate exercise. It showcases a one-touch power blending function and four razor-sharp stainless steel blades.
14. Niepce Inc Streetwear Embroidered Heavyweight Graphic Hoodies ($49.99)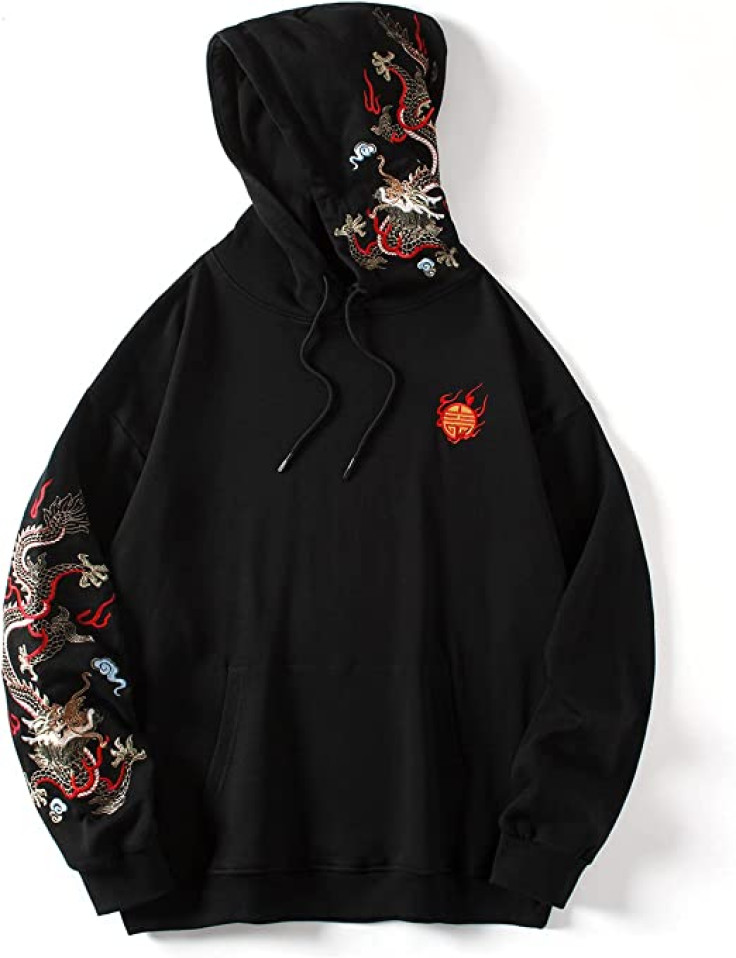 No one can ever go wrong with streetwear hoodies, not just because of their stylish and contemporary character, but also because they're undeniably cozy. Inspired by and celebrating East Asian culture, the Niepce Inc Streetwear Embroidered Hoodie is crafted from soft, comfortable cotton in a classic, loose shape.
15. Levi's Men's Faux Leather Sherpa Lined Trucker Jacket ($60.82-$200)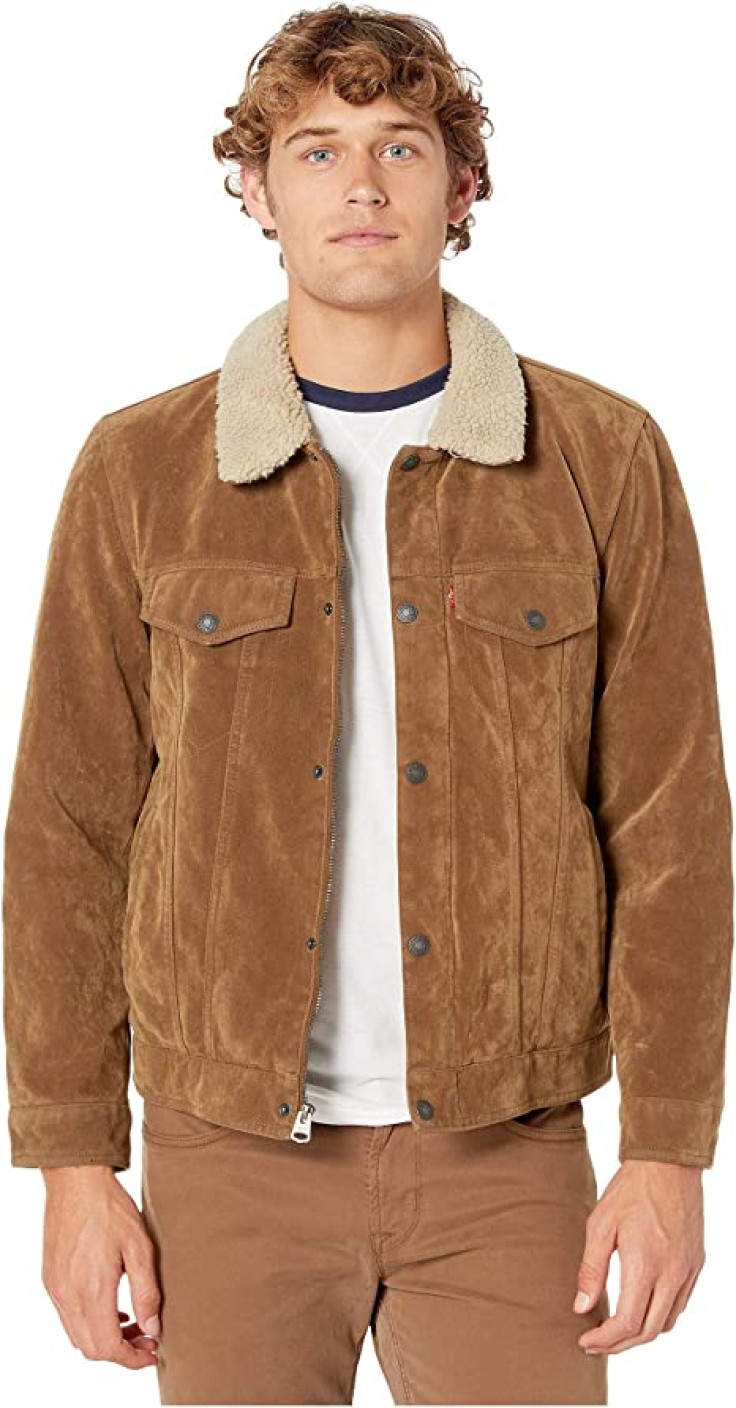 Some partners or loved ones can be wearing an outdated T-shirt and shabby jeans and still look good when thrown into a leather trucker jacket. The Levi's trucker jacket boasts four outside pockets and an additional zippered internal pocket for those who must have even more storage space. This is a great winter staple since it is fully Sherpa lined.
16. SMIFCAALOR Men's Short Sleeve Guayabera Shirt ($23.99)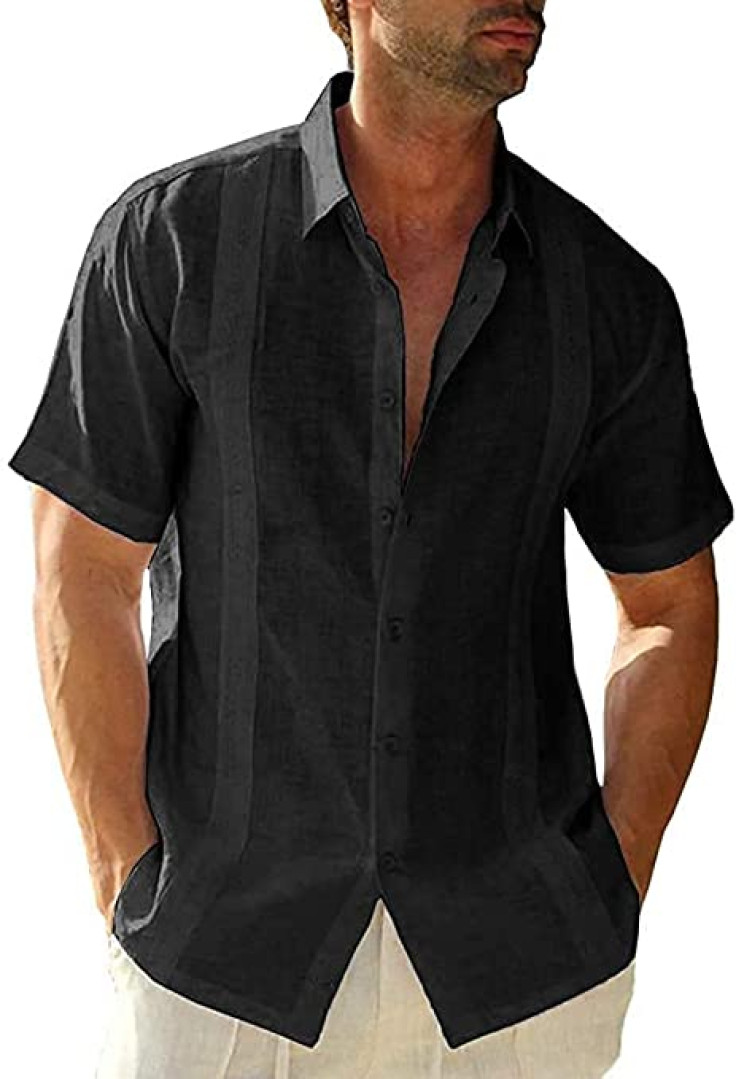 High-quality cotton linen was used to craft this Guayabera shirt, making it soft, breezy, and easy to wear. Your partner can wear it with tapered slacks or linen trousers for a laid-back Sunday look, or dress up for a party with this classic Cuban-style short sleeve.
17. Linsennia Men's Cargo Pants ($36.99)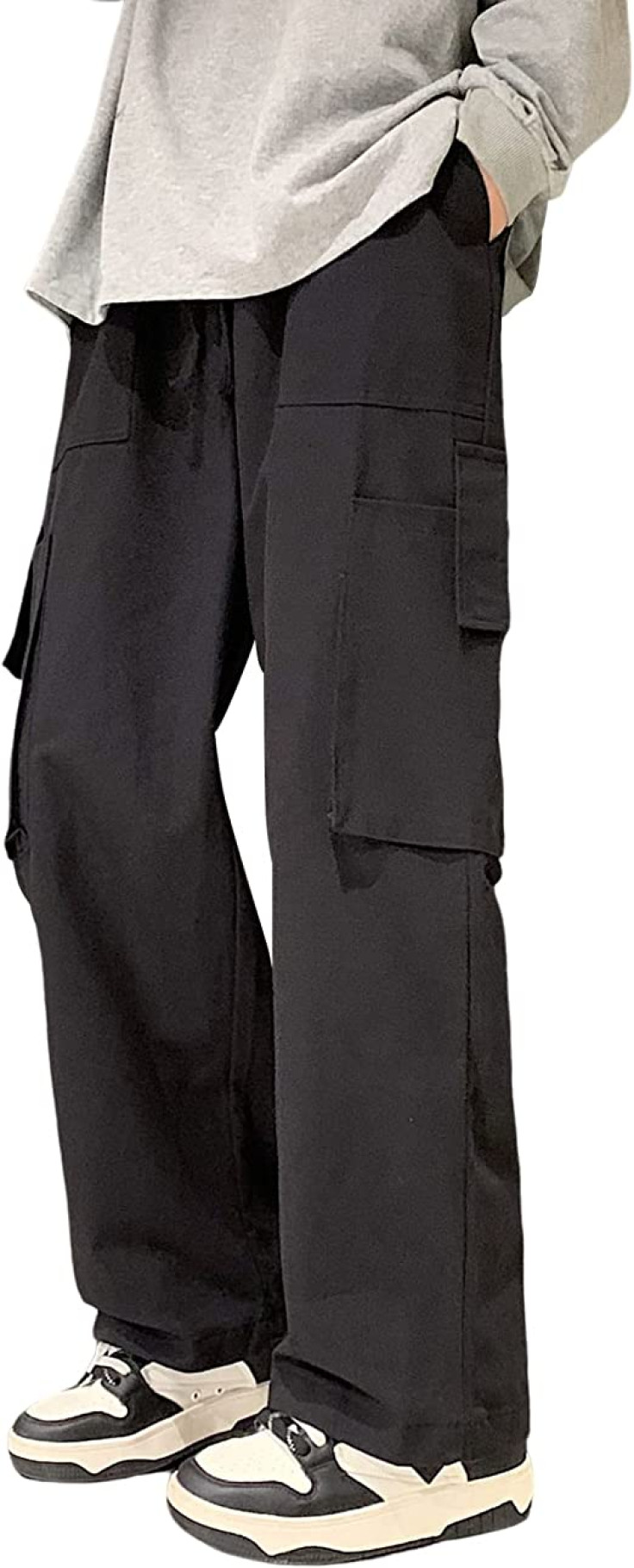 These days, cargo pants are trendy, and a lot of folks are sporting them with their own sense of style. Send these Y2K work pants this Valentine's Day to your spouse, son, and brother to upgrade their closets, which may become a staple in their wardrobes.
18. Colter Co. Paisley Bandana ($23)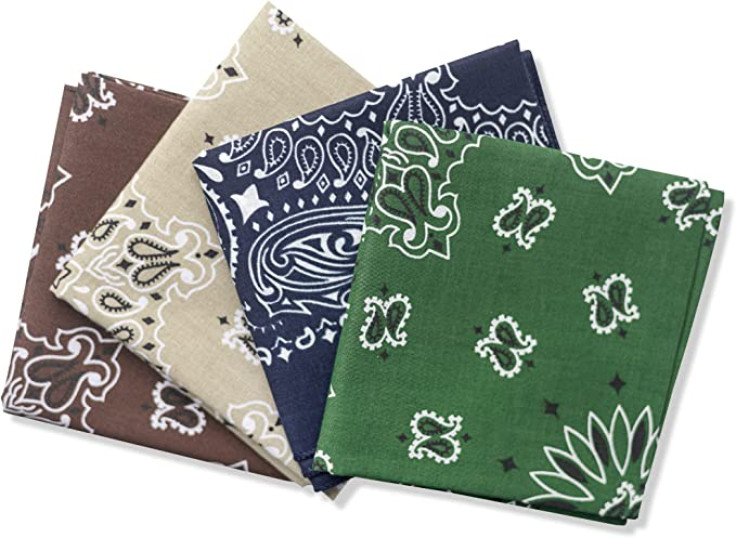 These classic bandanas can also be used as large handkerchiefs, which some men don't usually buy for themselves. This is a simple gift that is coming from a place of love and care, especially in these unpredictable times.
19. Men's Bamboo Dress Socks ($29.99)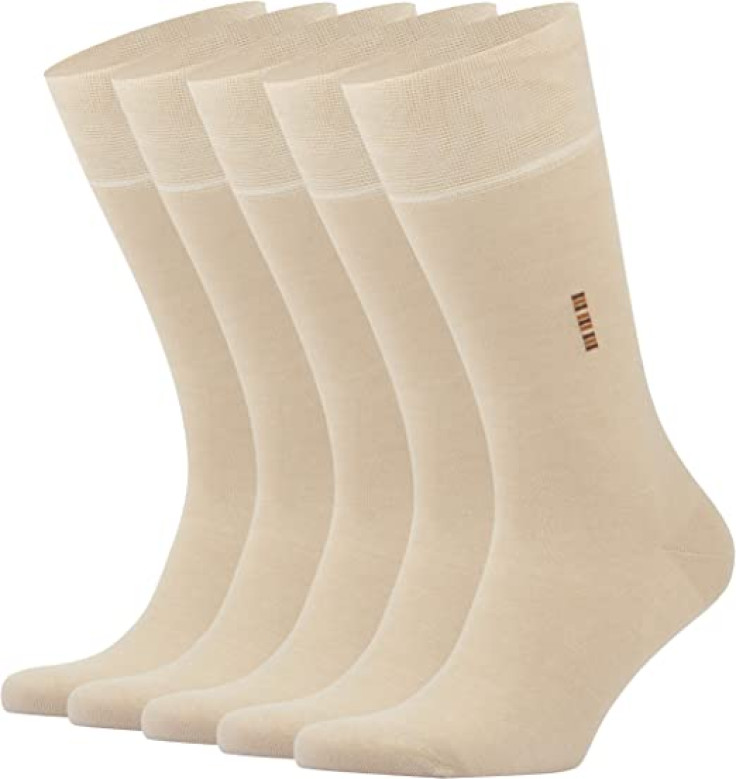 Show your loved ones how much you care by giving them a trendy and comfortable pair of soft and breathable bamboo socks they may wear during their regular workouts or at home as part of their loungewear.
20. Wood Docking Station Nightstand Organizer ($39.95)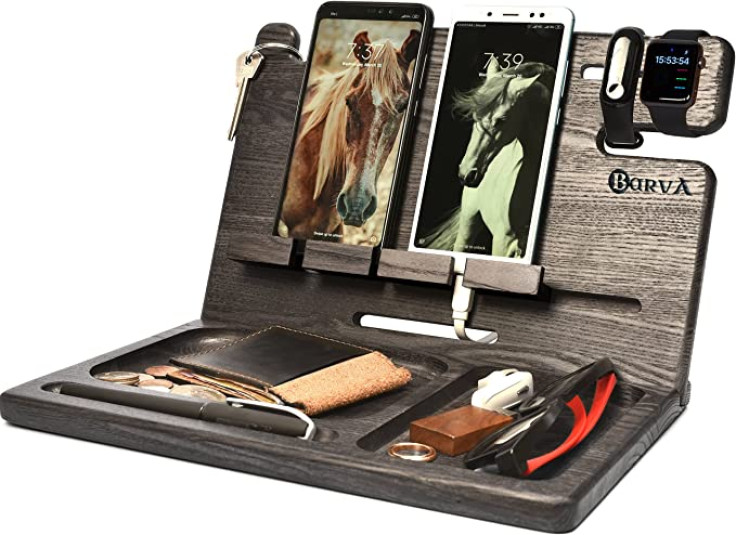 "A clean space is a clear mind." Wrap this space-saving organizer in a bow that can help with concentration and productivity. This isn't your average planner; it serves several purposes. This multi-function accessory may be used as a desk stand, a charging station, an electronic organizer, a key holder and a jewelry tray.
21. SEE SPRING 12 Pack Shoe Storage Box ($39.99)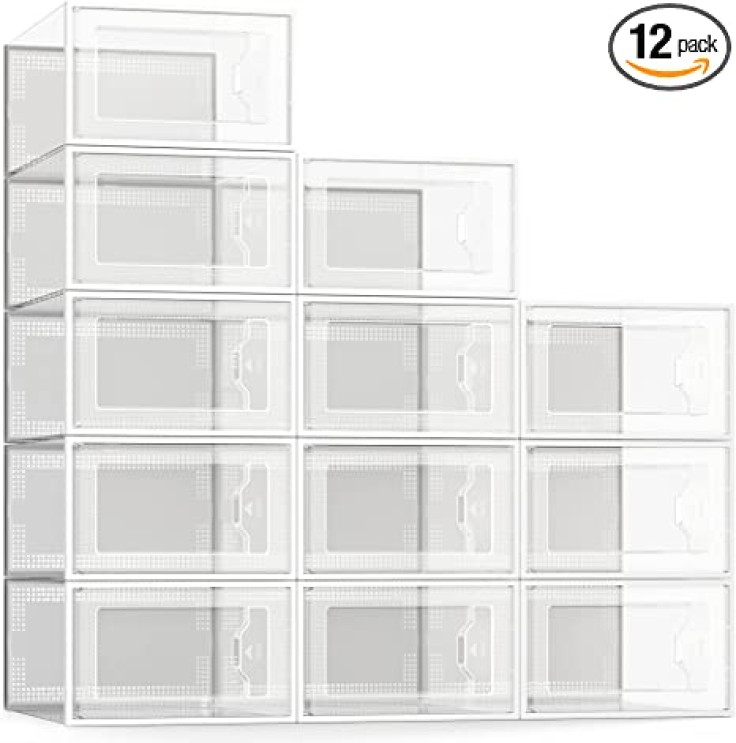 Today, TikTok is full of fast-paced organizing segments that have been shown to catch and retain the attention of viewers. Take advantage of these acrylic storage boxes to tidy up and optimize your partner's space while indulging in a therapeutic session by organizing their shoe collection.
22. Men's Wallet Tactical Bifold Wallets ($36.89)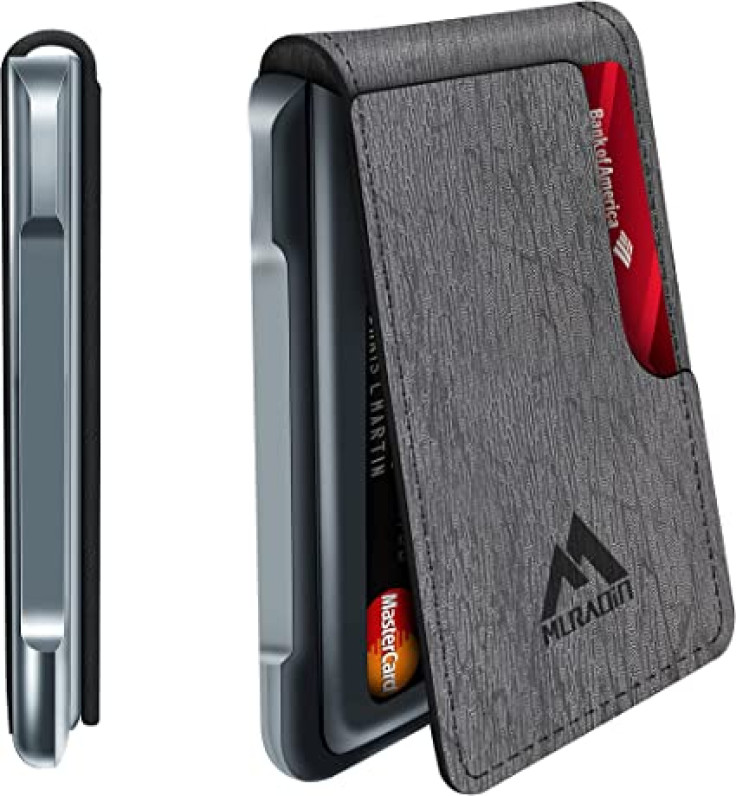 Do you sometimes have trouble removing your cards from your wallet? This feature of the MURADIN wallet was developed to make removing cards a breeze. An aluminum frame and a spring lock were combined with an RFID-blocking design to create this sleek and modern daily essential.
23. Urbane Hemp Tote Bag ($45)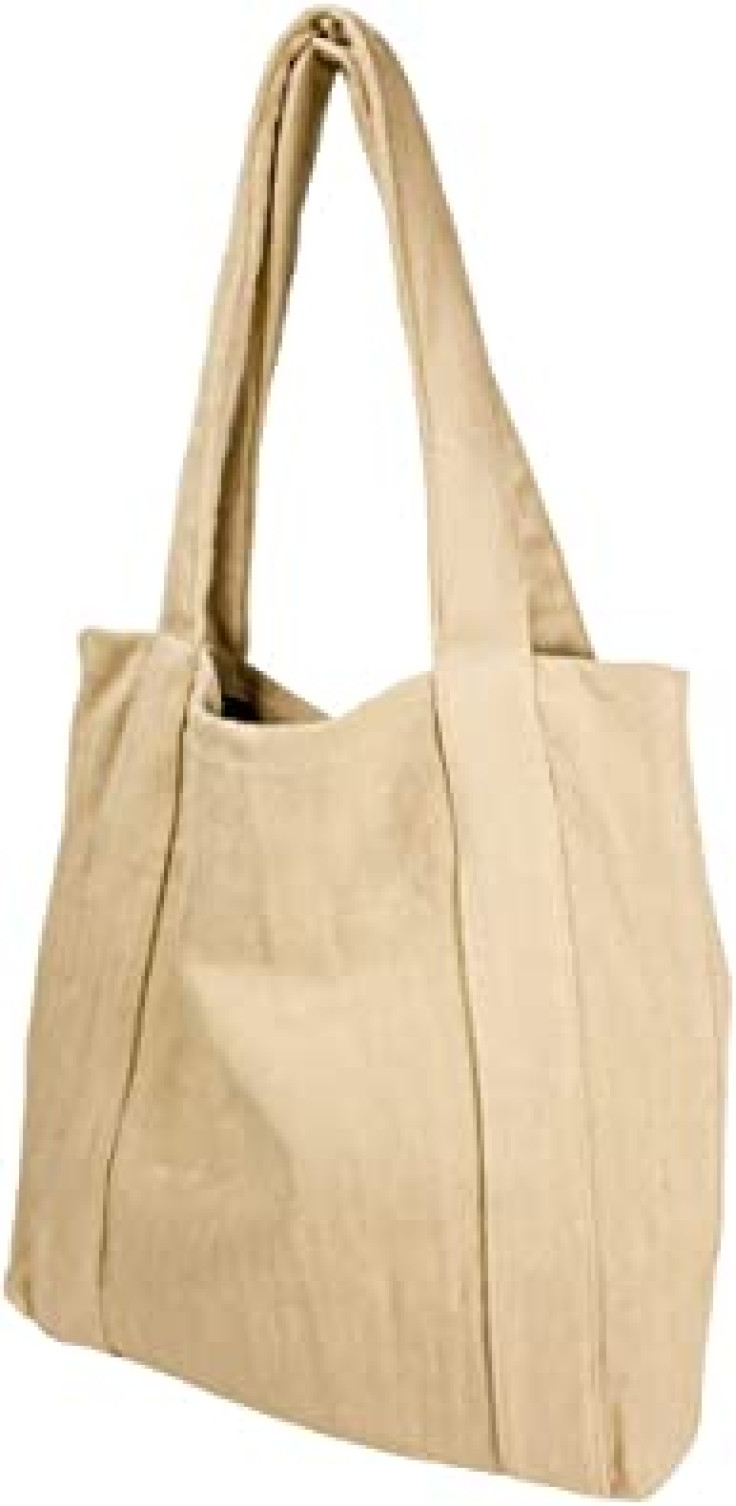 It's not necessary to choose between form and function with tote bags since they have both. Whether going on a vacation or simply going to the store, the beach, or running errands, this eco-friendly 12-inch padded shoulder tote bag with a keyring hook, inside zip pockets and a recovery baggage tag is the ideal companion.
24. FocusGear Gym Bag ($32.99)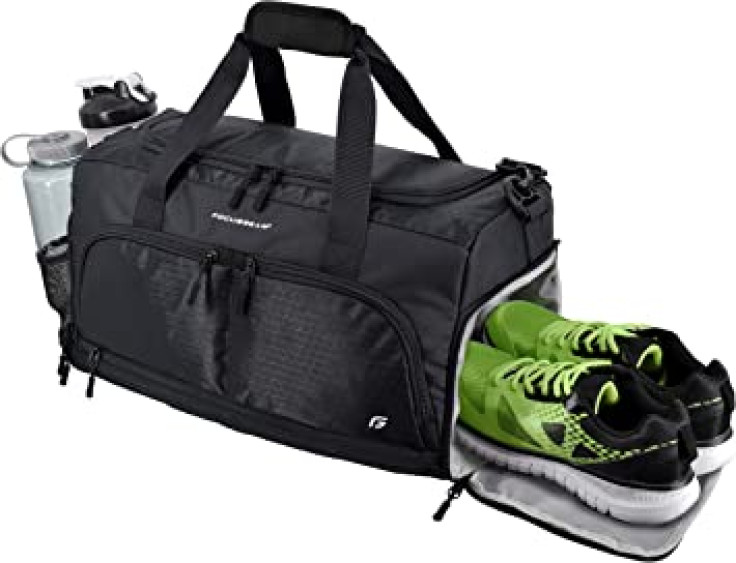 Although it is technically a gym bag, the 10 different compartments and water-resistant bottom panel make it suitable for a wide variety of uses beyond just sports-related purposes; it can be used for weekend getaways, international travel and outdoor adventures.
25. Elviros Toiletry Bag Hanging Travel Organizer ($25.99)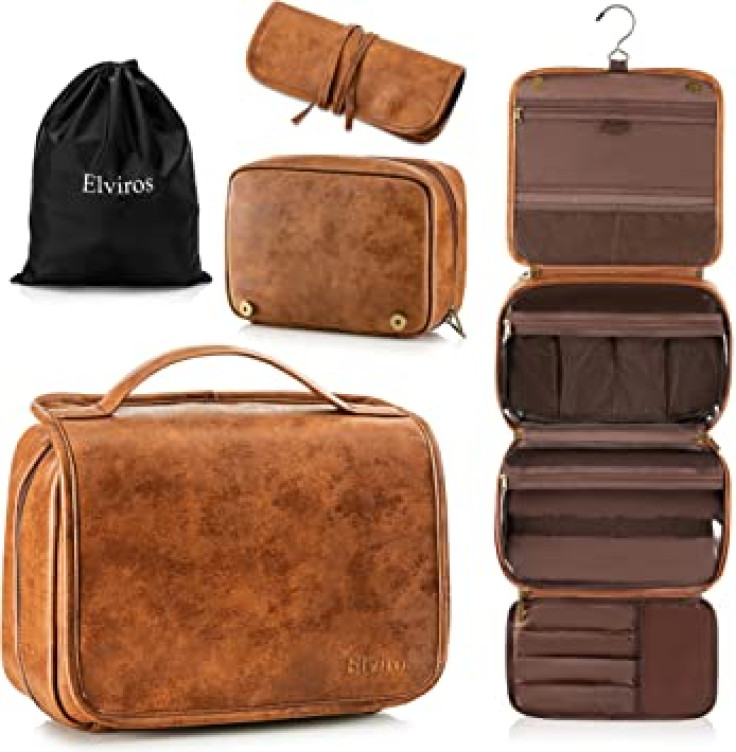 When everything you need is in one convenient place, traveling feels safer and more satisfying. Elviros' 3-in-1 multifunctional organizer has a large capacity, detachable compartments, and leak-proof PVC compartments. It also comes with a drawstring storage bag for your used clothing and a metal hook in case you want to hang the organizer in the bathroom or cabinet for easier access.
26. Perytong Sleep Headphones Bluetooth Sports Headband ($19.99)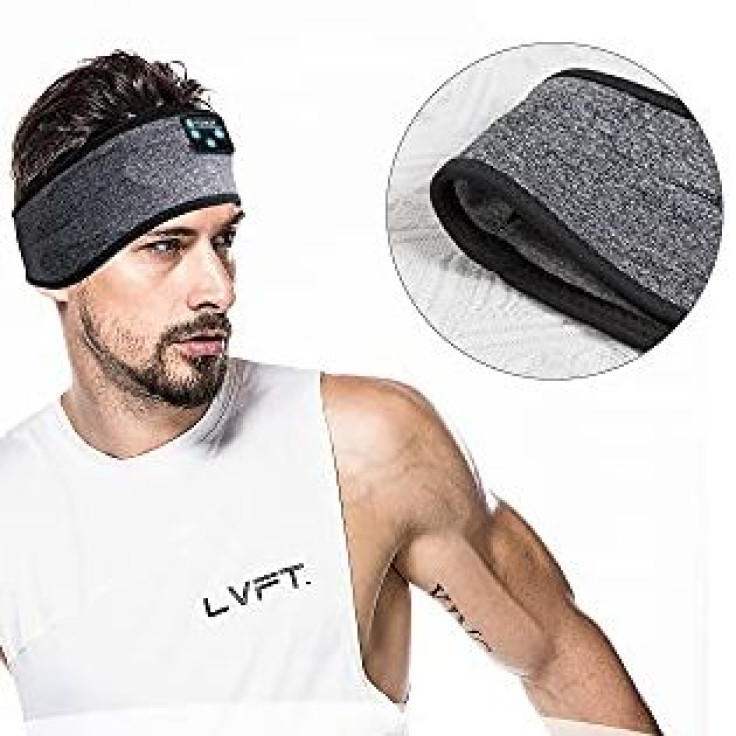 When trying to wind down or get some shut-eye, earbuds or headphones might get in the way in bed. Perytong addressed this issue by developing a Bluetooth-enabled wireless headband for music listening. It also has a microphone, so your partner can take calls while working out, jogging, or just lounging at home.
27. Coop Home Goods Original Loft Pillow ($72)
After a long exhausting day, nothing is more comforting than collapsing into a cushion that feels like sleeping on a cloud. The memory foam filling of the foam cushion from Coop Home Goods may be adjusted to make it more or less firm by adding or removing foam inside. This is not just CertiPUR-US certified but also GREENGUARD Gold certified.
28. Cosi Home Heated Blanket ($51.99)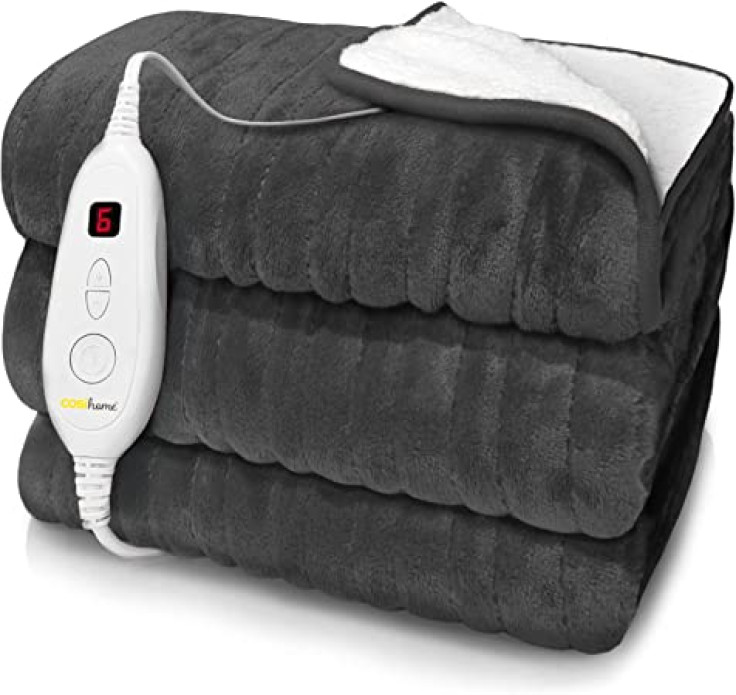 Grab your significant other a cozy fleece heated blanket to make Valentine's night more at ease, or to provide emergency comfort whenever he gets sick or tired. The Cosi electric heated blanket has a maximum temperature of 131 degrees Fahrenheit and only costs $0.02 to operate each hour. Although it must be plugged in to function, the whole blanket is washable.
29. Chemical Guys Ultimate Car Wash Gun Foamer ($46.91)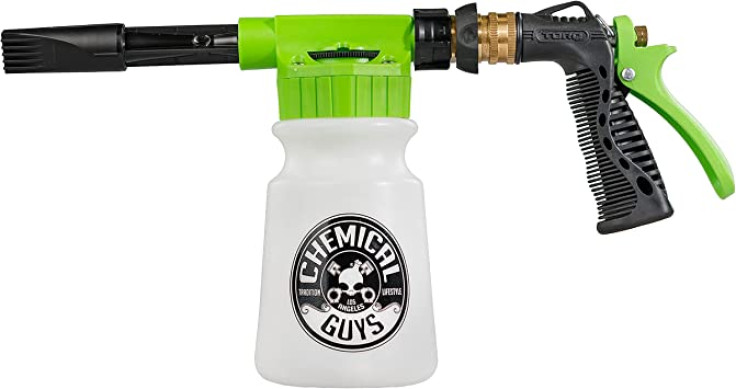 Turn car washing into a fun chore using the foam wash gun by Chemical Guys. Scratch-free vehicle washing is made easy with just about any regular garden hose attached to the gun. To create foam, the gun mixes the soapy water solution with air and running water. The foam concentration may be modified to suit individual preferences.
30. Kindle Paperwhite (8 GB)
($159.99)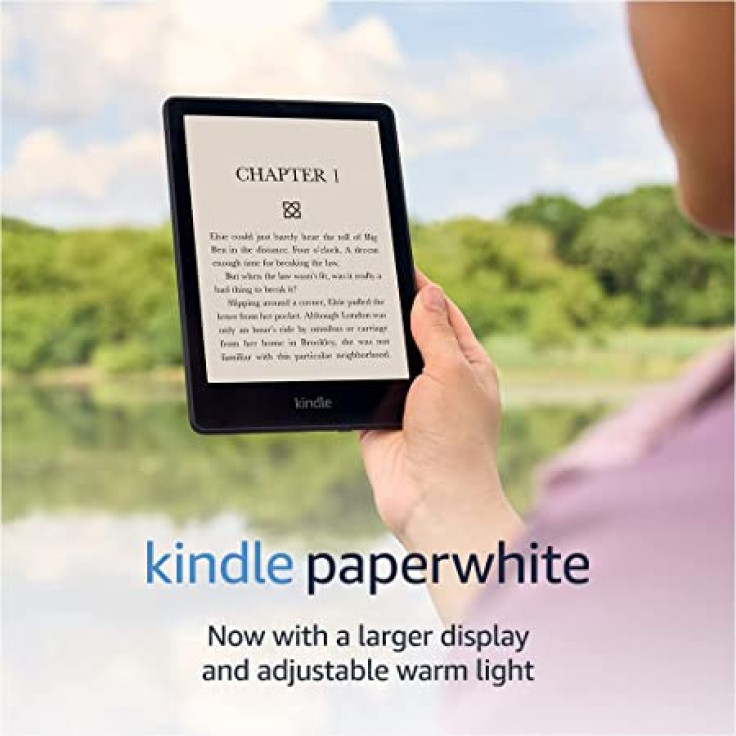 Something like a Kindle Paperwhite would be a great present for a partner, sibling, or father since it can be used to stay occupied or unwind at the end of the day. A full charge may power it for up to 10 weeks. The 300 ppi glare-free display allows the device to mimic the look and feel of actual paper, even in direct sunlight.
31. RiotPWR Mobile Cloud Gaming Controller for iOS (Xbox Edition) ($69.99)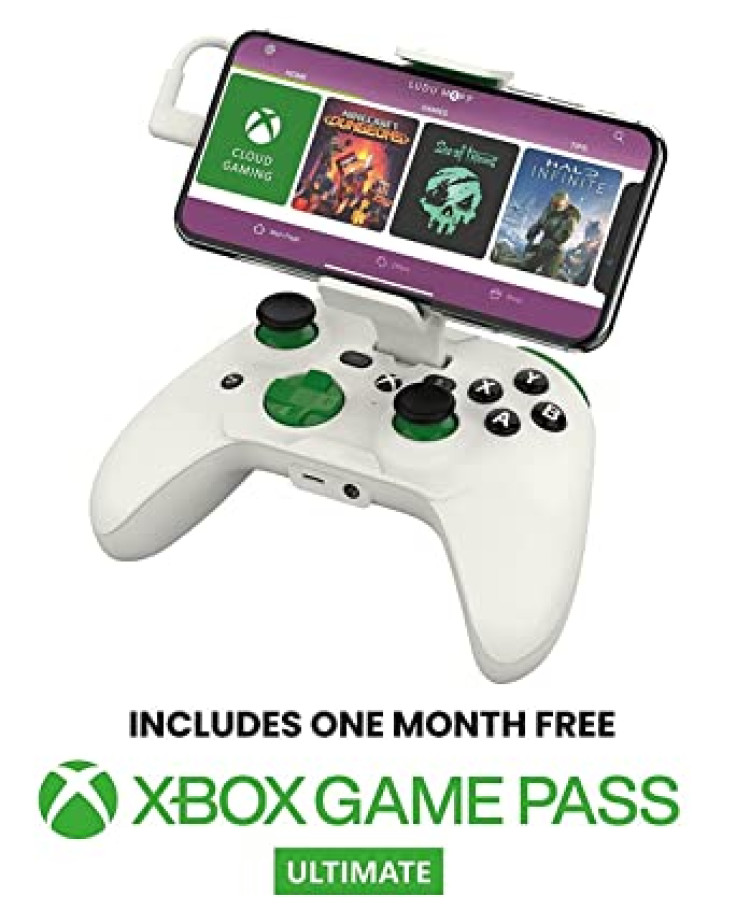 With a portable console, your partner or brother can take control of their gaming experience and enjoy it anywhere. With their mobile devices, they may play games and use features like Xbox Cloud Gaming, Stadia, PS Remote Play, Steam Link, Amazon Luna and more.
32. BINNUNE Wireless Gaming Headset ($39.99)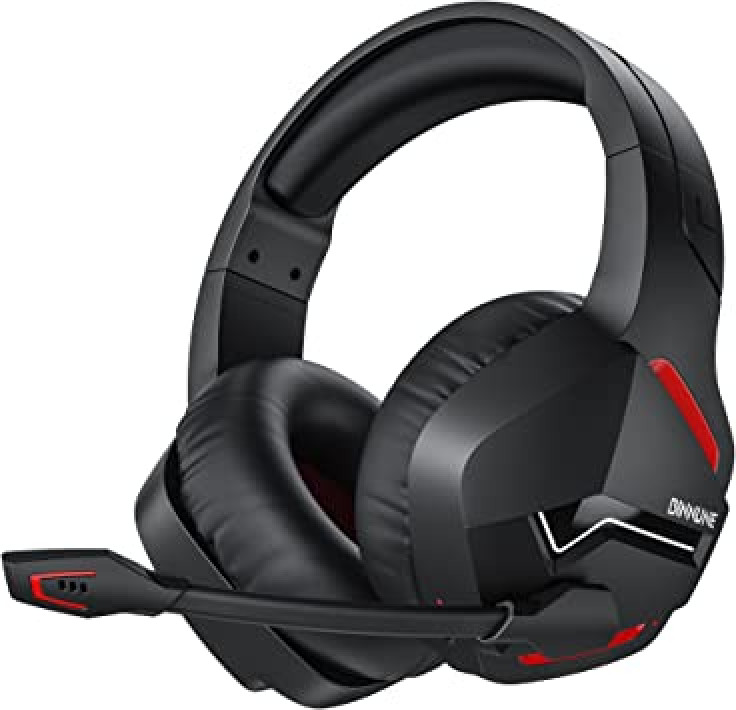 Consider investing in a high-quality and long-lasting headset for improved gaming concentration and response. This gaming headset from BINNUNE is a fast-charging wireless gaming headset with a 48-hour battery life. For PlayStation and PC gamers who want professional-grade sound, the headset's 2.4 GHz lossless wireless technology delivers.
33. Beats Studio Buds ($149.95)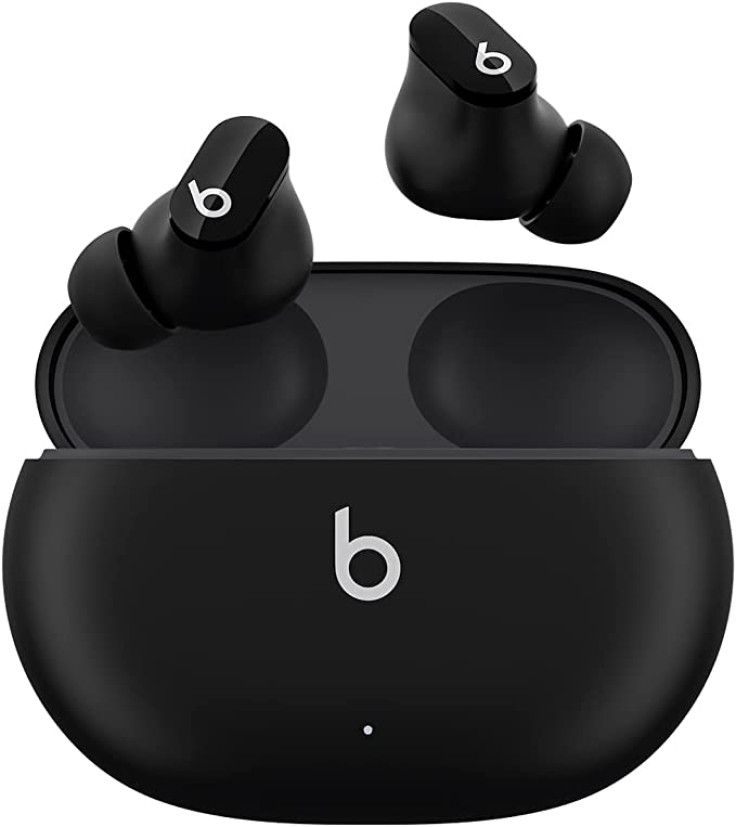 Beats Studio buds have two listening modes — Active Noise Cancelling (ANC) and Transparency — for your partner's listening pleasure. It has a playback length of up to eight hours and a total playtime of up to 24 hours when paired with its portable charging case. It also features a built-in microphone for long talks whenever and wherever.
34. Kodak EKTAR H35 Half Frame Film Camera ($49.99)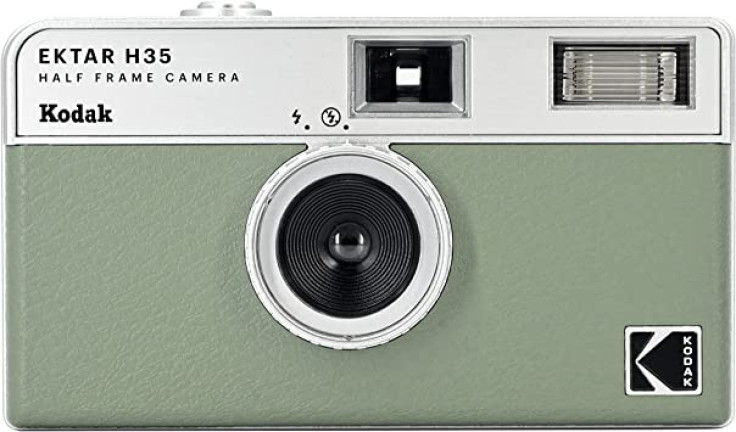 With a Kodak 35 mm reusable film camera, you can capture twice as many memorable moments on a single roll, helping you and your partner hold on to those memories for a long time. It's pocket-sized, so it won't take up too much room in your partner's pocket or bag. This film point-and-shoot camera is great for first-timers to play around with on dates, picnics and other special occasions.
35. Golf Practice Net ($109.99)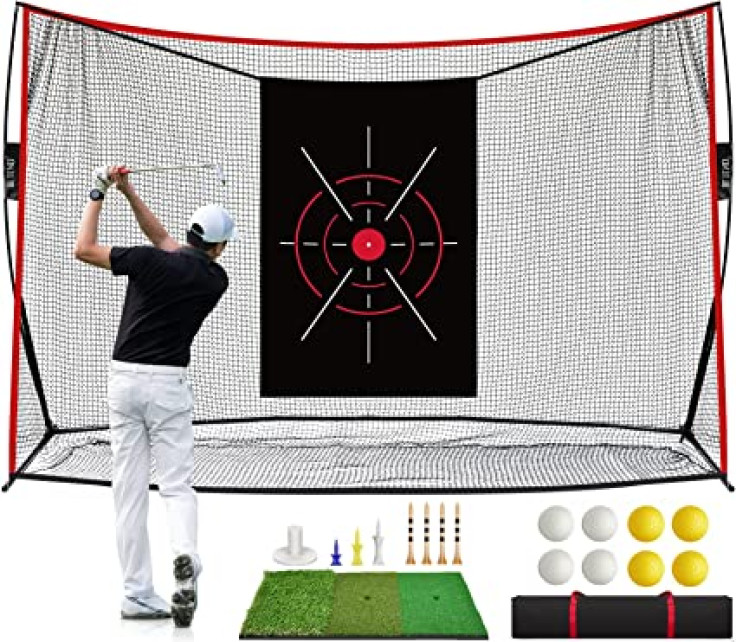 The 5-in-1 golf practice net includes a striking pad and target icon to help users see where the shot is headed. This will make a more challenging but enjoyable golf session at home. In addition to the golf net and artificial turf mat, users will also receive eight golf balls, seven golf tees, one rubber golf tee and a carry bag.
36. Enno Vatti Top 100 Movies Scratch Off Poster ($25.99)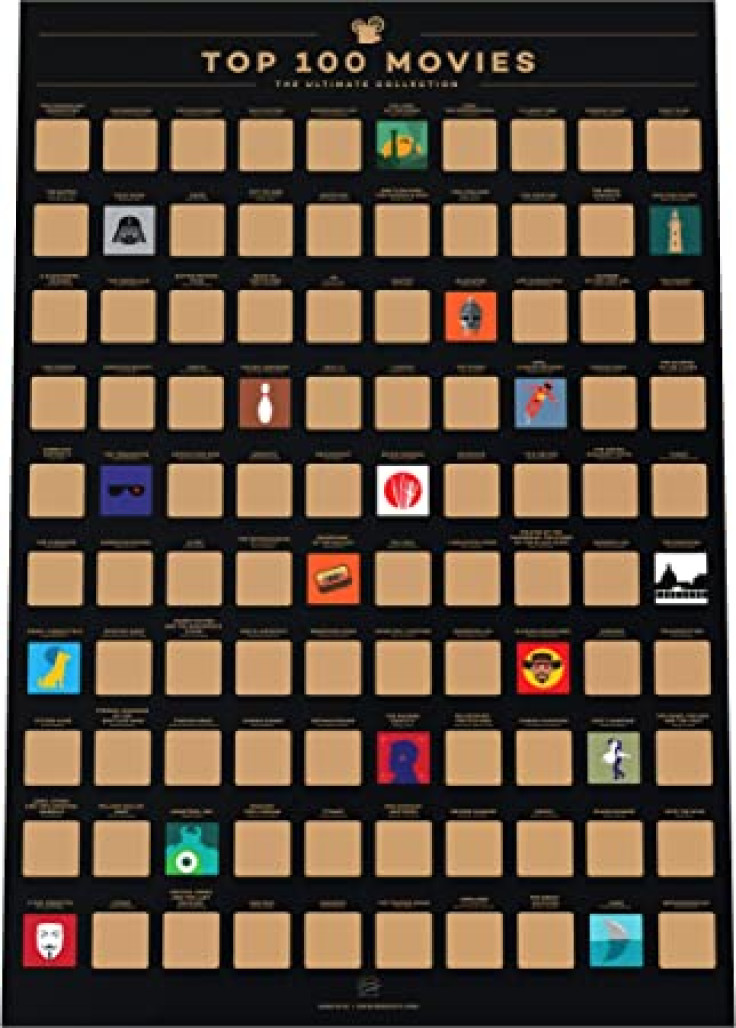 This is a great Valentine's Day gift for the movie buffs in your life (partner, father, brother and even friends). It has 100 colorful icons that you may scratch off after watching any of the top-rated films, from cult classics to box office hits.
37. LEGO Flower Bouquet ($56.50)
Men, too, deserve flowers, but give it some twist!
Give a surprise bouquet made of LEGO flowers and leaves, including blocks of beautifully built "roses," "snapdragons," "poppies," "asters," "daisies" and "grass."
38. Funko POP Valentine's Star Wars Collectors Set ($36.02)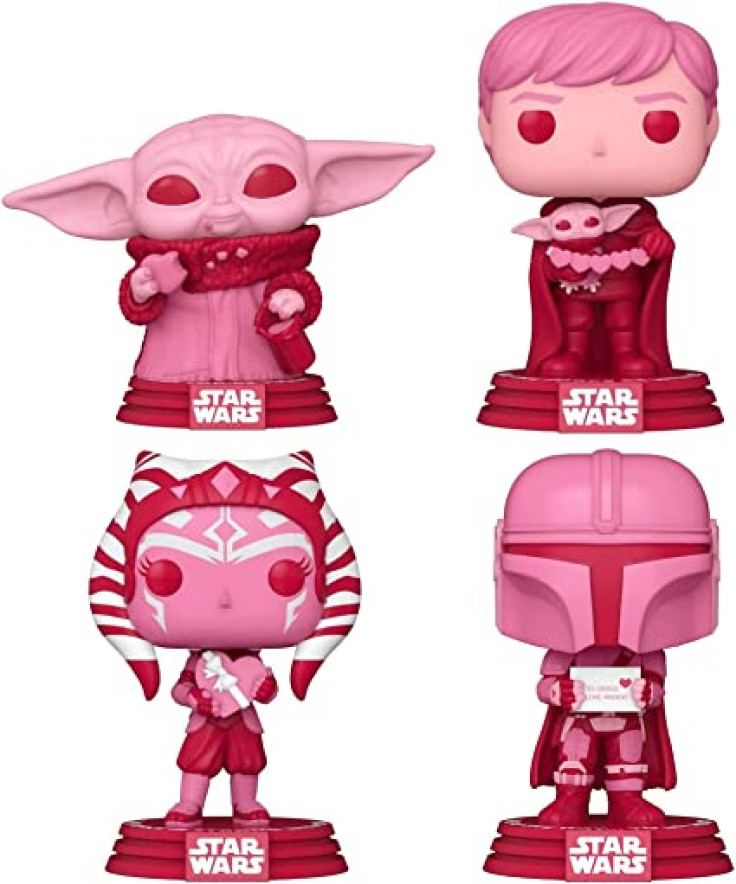 Pretty in pink! Surprise your Star Wars fantatic spouse with this one-of-a-kind Star Wars Valentine's Day character set. Luke and Grogu, Mandalorian, Ahsoka, and Grogu are all included in the collection and packaged separately.
39. Lovebox Color & Photo | Love Note Messenger ($139.99)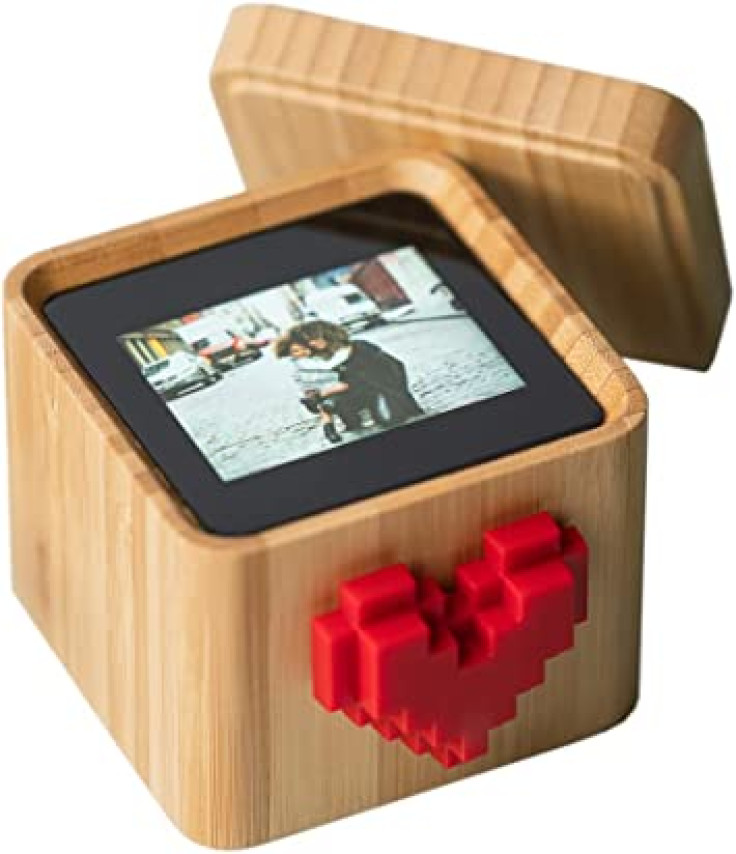 Expressing one's love these days gets more experimental and fun as technology creates more breakthroughs in different aspects of life. The Lovebox Note Messenger is just one tech piece that embodies the classic adage that says, "it's the thought that counts." Send sweet reminders and messages to your lover with this lovely messaging device that truly connects people in every warm way possible.
40. Love Lingual ($24.95)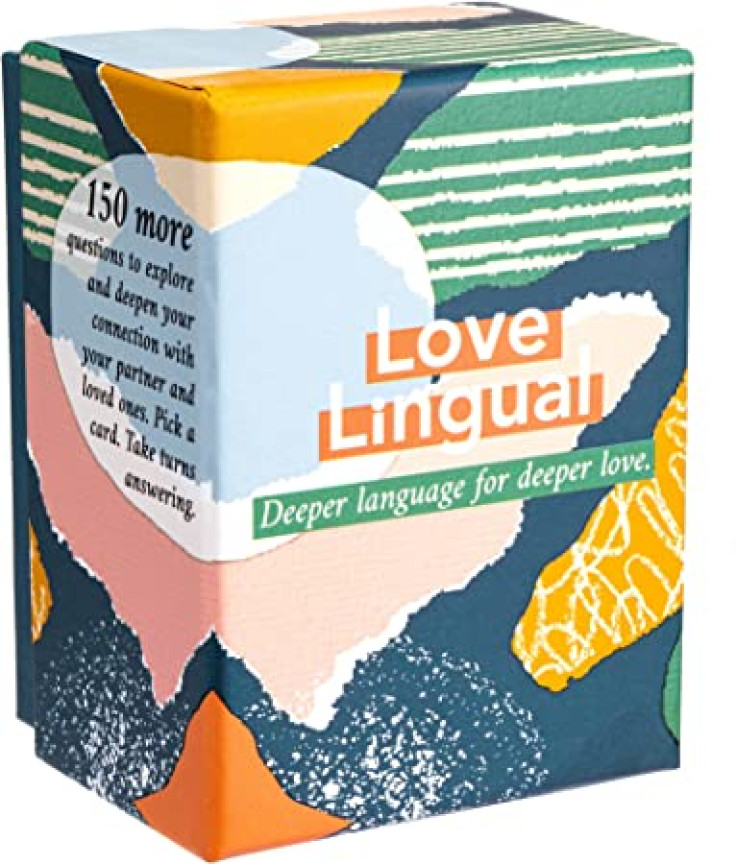 Indeed, there's a human connection in the digital age with Love Lingual's card game, which contains 150 questions that can ignite a deeper connection between partners and create a hundred different ways to say "I love you." Show some love and learn one thing or more from your partner by trying to ask one question a day.
41. Luna Bean Hand Casting Kit Couples ($39.94)
This year for Valentine's Day, give your sweetheart the gift of creativity and the arts by creating with them a hand mold casting kit so that both of you will always remember one of your favorite sweet gestures that also reminds them of home.
42. Audio-Technica AT-LP60X-BK Turntable ($149)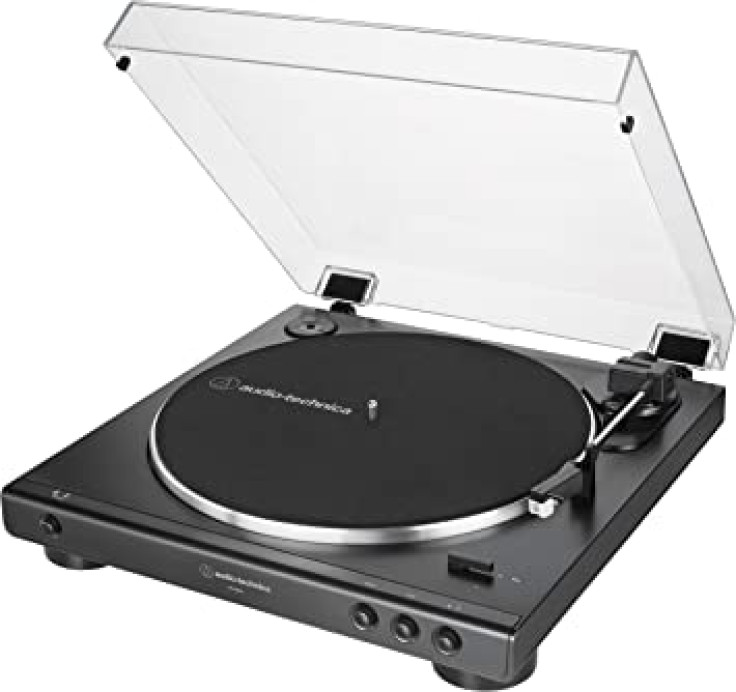 It's rare to see people listening to records or vinyl these days, but if your partner does, they're in for a treat. Some record players have been modernized with new technologies without losing any of their ability to transport listeners back in time.
The AT-LP60X-BK from Audio-Technica is a completely automated belt drive turntable that can play vinyl at excellent quality. The tone arm base and the headshell have also been updated to enhance tracking.
43. Edifier R1280T Powered Bookshelf Speakers ($119.99)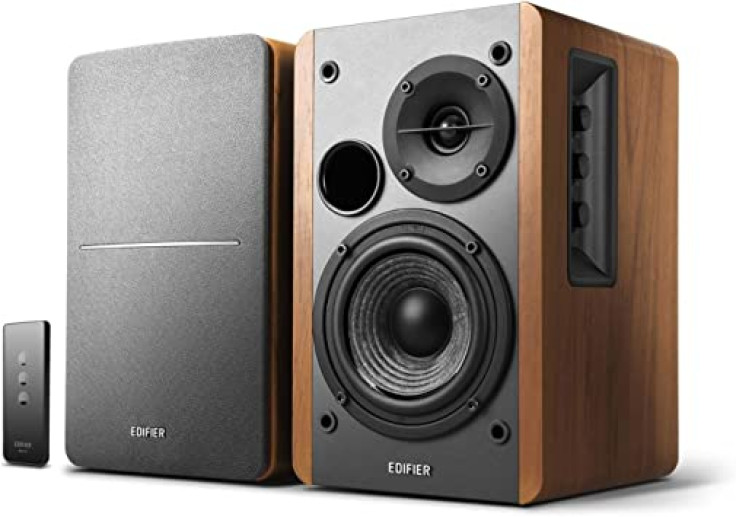 Others have dream TVs, some have dream phones, but some, have dream speakers, and Edifier Bookshelf Speakers being one of Amazon's best sellers speaks volumes of their quintessential model. These speakers include dual-device input and provide a high-quality natural sound.
44. SOMA Double Wall Glass Tea and Coffee Cold Brew Bottle ($38.03)

SOMA's BPA-free double wall glass bottle is both a coffee brewer and a coffee container. Compared to coffee pods and paper cups, this is a far more eco-friendly alternative you can explore. Okay, don't fret. This can be brought anytime and anywhere without worrying about spilling water or hot coffee owing to its leak-proof flip top lid.
45. CAROTE Pots and Pans Set ($99.99)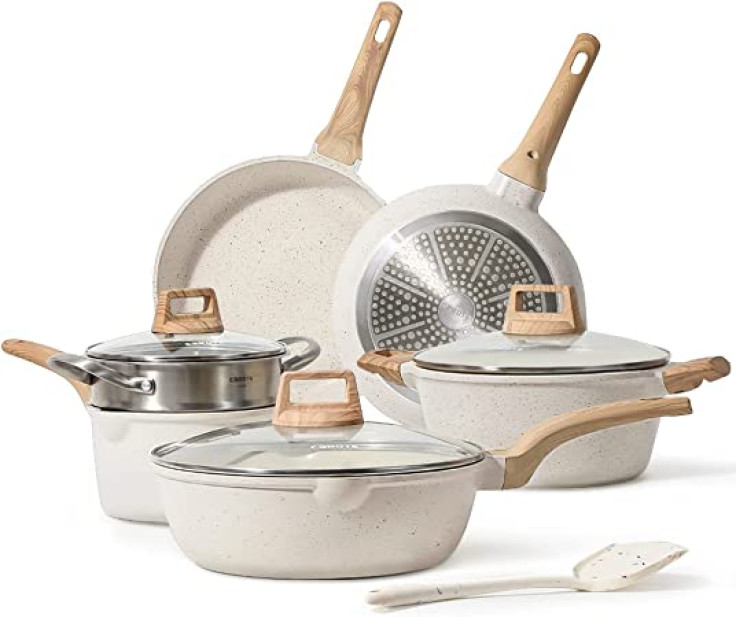 The CAROTE cookware set is an excellent present for the aspiring chef in your life, as well as for your friends and family who like spending time in the kitchen. There are 10 pieces of white granite cookware in this set, including a frying pan, a saucepan with a lid and a steamer, a casserole pot with a lid, a saute pan with a lid and a white silicone turner.
Additionally, the granite countertops are made from a stronger nonstick substance, so they can cook their usual fare like bacon and steak without any trouble.
46. Eocolz Electric Lunch Box ($25.99)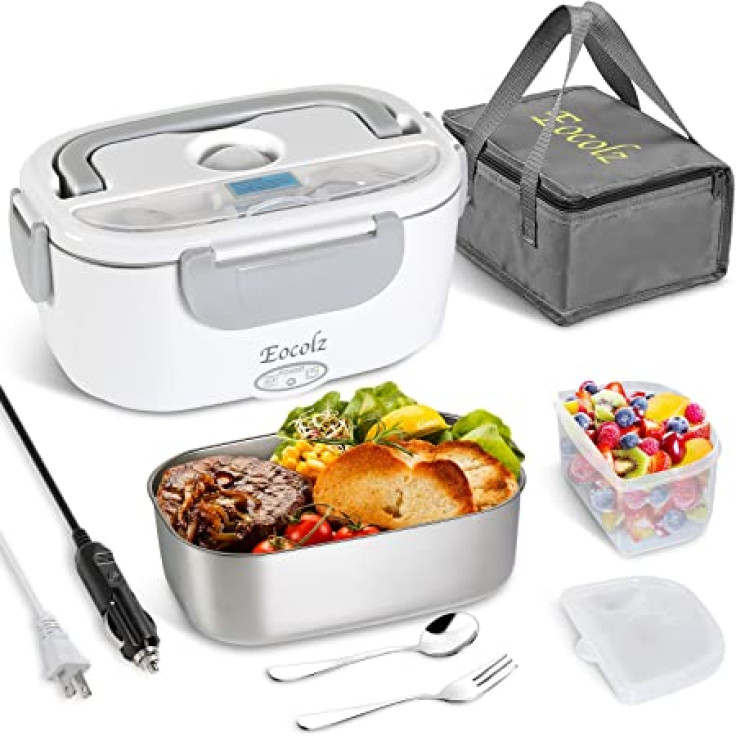 Cooking a home-cooked meal made with tender love and care is surely one endearing way to win your partner's heart over and over again. However, it's best to eat a home-cooked meal while it's still warm. This 2-in-1 electric lunch box was designed to make eating on the go more fulfilling and enjoyable.
The 304 stainless steel container of the electric bento box is lined with plastic that is safe for consumption. The heating time only takes 20 to 40 minutes, but the recommended heating time increases from 40 to 60 minutes throughout the winter months.
47. Gevi Espresso Machine ($159.89)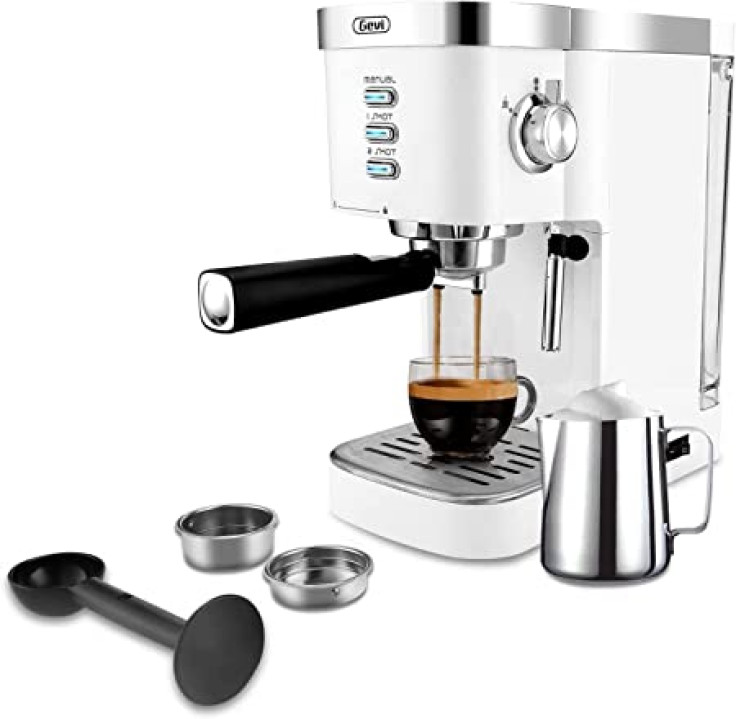 Gift your spouse, brother, or father one of Amazon's top sellers, the Gevi Espresso Machine, and let them live out their barista dreams. It includes amazing technology like a thermoblock fast heating system, a 20-bar high-pressure pump, a customizable espresso amount, a steady steam control and a separate temperature control system for espresso and frothing.
48. Dodowin Contour Gauge ($29.99)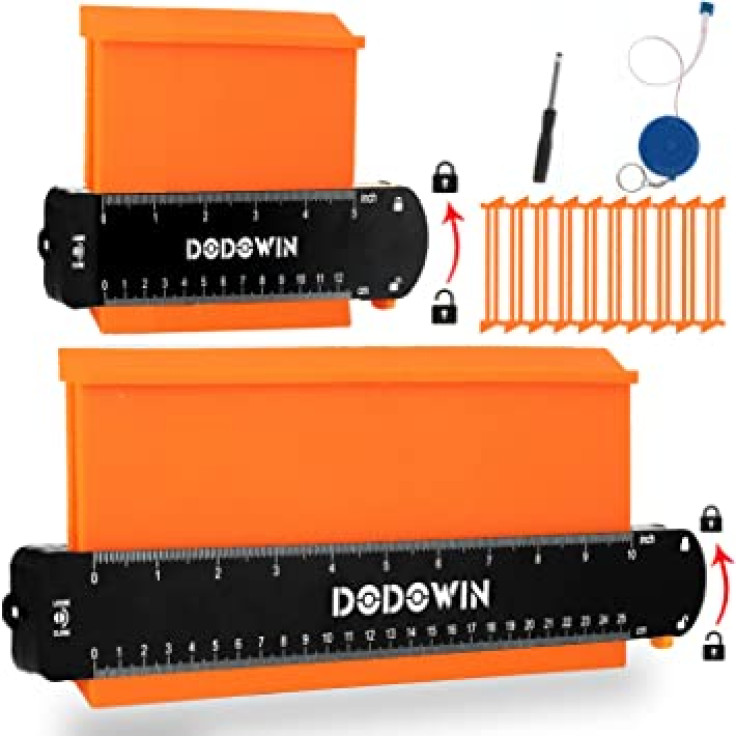 Gifts that are cool and at the same time functional will never get old, which some boyfriends or fathers are going to like one way or another. This contour gauge tool efficiently tracks the outline and shape of flooring, wallpaper cuts, winding pipes, etc. This can also be used in woodworking and fitting titles.
49. ROCKBROS Bike Phone Front Frame Bag Bicycle ($23.99)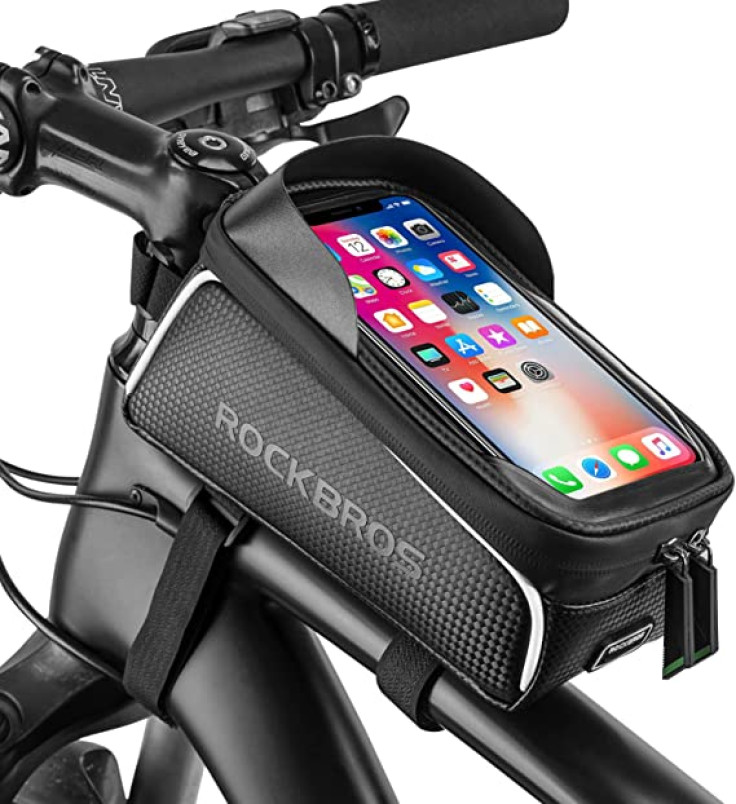 Rockbros' Bike Phone Pouch Bag can keep your partner's or father's phone secured without them getting distracted on the road. The bike top tube bag features a sealed double zipper closure and is made of lightweight and stylish carbon fiber material. It also includes three easy-to-install straps to keep the bike pouch steady the entire ride.
50. 3-in-1 Wireless Charger for iPhone ($29.99)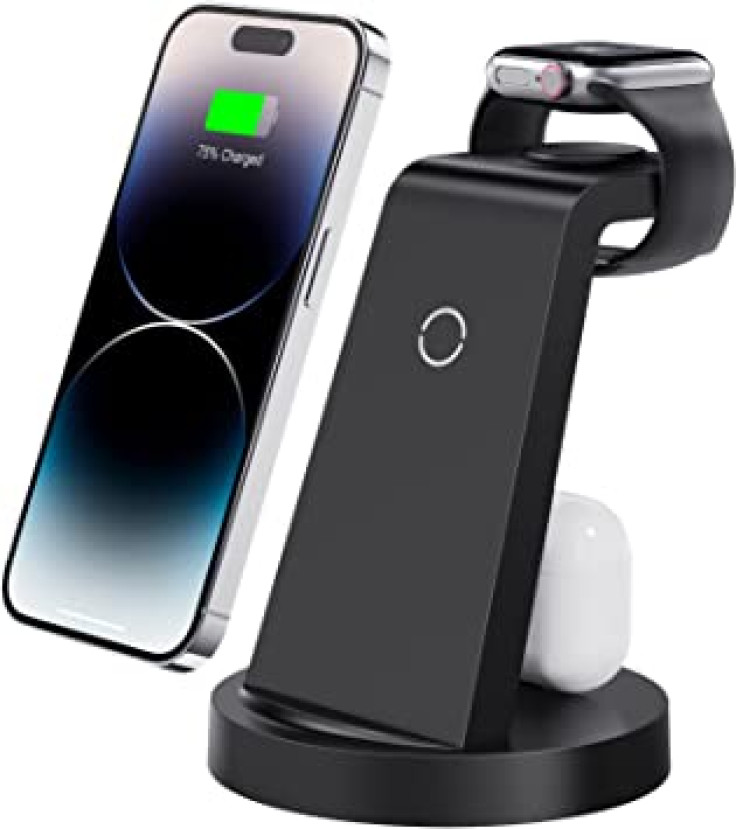 Solve your partner's tangled cable and cord problems with this wireless charger for iPhone 14, 13, 12, 11, X, Pro, Max & Apple Watch. And it gets better! Your partner can charge his iPhone, Apple Watch and AirPods all at the same time. It has a wide-range induction coil and an integrated wireless charger with quick charging capabilities, making it simple to have a superb charging experience.
© Copyright IBTimes 2023. All rights reserved.