Husband Appreciation Day 2022: 11 Cute Love Quotes For Your Life Partner
Husband Appreciation Day marks the time of year when men are celebrated by their spouses for everything that they do in their relationships.
Sometimes in marriage, it's easy to grow accustomed to a husband's generosity and forget to thank them for their efforts.
The holiday, which falls on the third Saturday in April, offers spouses the opportunity to show their life partners how much they are appreciated.
Whether it is through text, email, or in person, make sure your husband knows how much you care with these loving quotes on Husband Appreciation Day.
1. Thanks for blessing my life with the priceless gift of your love.
2. Knowing that you are always there with me, no matter what, I find my confidence levels go up so high because you are the best, and I am very fortunate.
3. From our first meeting till now, I have always been thankful to you for your love, support, and trust. I love you a lot!
4. I am beyond lucky to have you in my life. You understand me better than anyone and make me feel special. Thank you for being my life partner!
5. You must be an angel sent in disguise because no human can be as perfect as you.
6. When you are there by my side, holding my hand and having my back, I know that nothing can go wrong.
7. Words are never enough to appreciate all the things you do for me because you keep surprising me every day!
8. I have not just found a husband in you, but I have found a soulmate and a friend in you, who makes this life perfect for me in every possible way.
9. I will forever remember the day I said 'yes,' as it was the first day towards a life filled with happiness.
10. It feels so great to know that you will always have someone by your side to love you, to adore you, to pamper you, and to take care of you, and that is you, my dear husband.
11. I greatly love and respect you, thank you for bringing happiness into my life.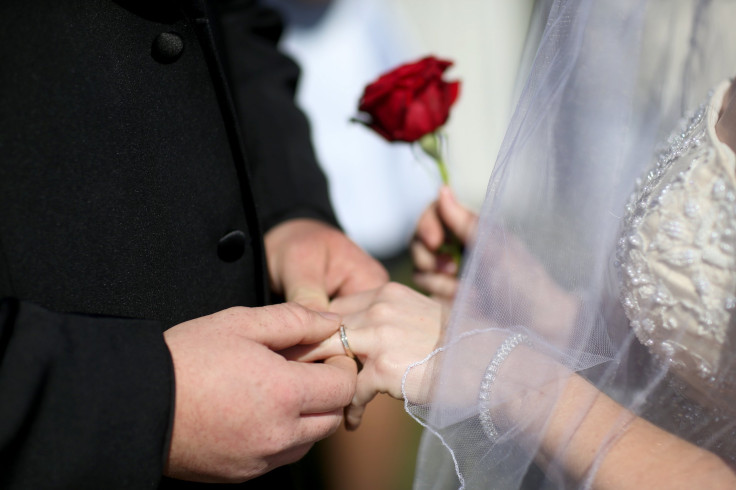 © Copyright IBTimes 2023. All rights reserved.