50 Cent-Irv Gotti Feud: 'Power' Star Slams Murder Inc. Boss, Says He Hopes His Father Dies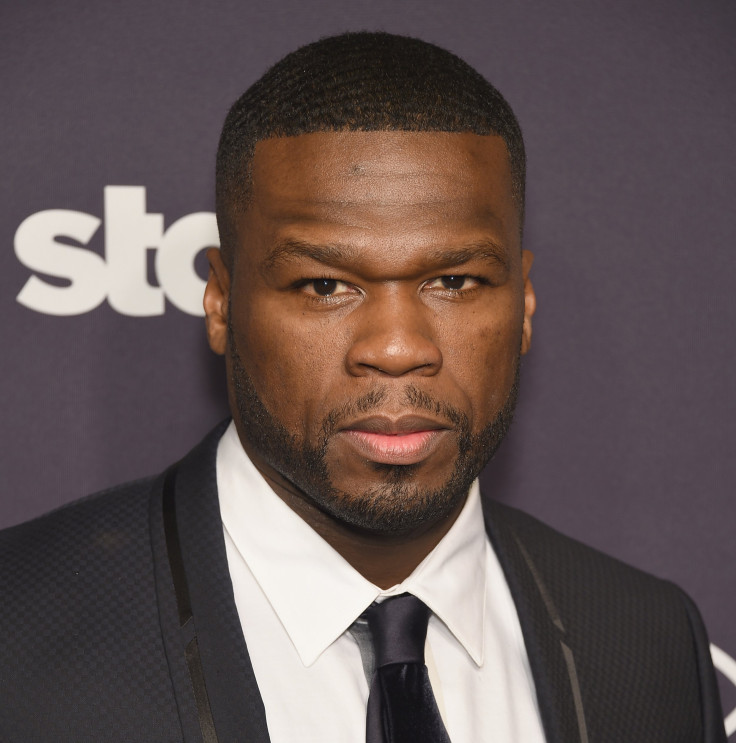 50 Cent has quickly racked up the most number of feuds in the past couple of months. The rapper and actor got into social media tiffs with ex-girlfriend Vivica A. Fox, Rick Ross, Meek Mill and now Irv Gotti.
It appears Gotti and 50 Cent's beef reignited itself over the weekend when the Murder Inc. boss commented on 50 Cent's ongoing feud with Mill. According to Vibe, Gotti is quoted as saying that 50 Cent is "better at lies and bulls--- than Meek." Gotti also allegedly took a jab at 50 Cent for supposedly getting an order of protection against Murder Inc. during his 2000 feud with Gotti.
The "Power" star fired back when hefound out about Gotti's comments, taking a jab at his nemesis' father.
"IRV said he a grown man and his father 82 years old," 50 Cent reportedly posted on Instagram, via Vibe. "Tell you daddy I said hurry up and die punk. Let's get it no more IG."
The "Outta Control" rapper then posted a message to Gotti, writing, "I see you b--- you don't want no parts of me girl. I'm watching you, now be the same when I see you."
Both Instagram posts have since been deleted.
As previously reported, 50 Cent's social media fight with Mill started last week after the Philadelphia rapper slammed 50 Cent in his song "Gave 'Em Hope." Mill also dissed rapper Drake in that song. Mill and Drake have been slamming each other on social media, in concerts and in diss songs since July.
© Copyright IBTimes 2023. All rights reserved.