50 Highest-Paid Artists Per Lyric On Spotify In 2017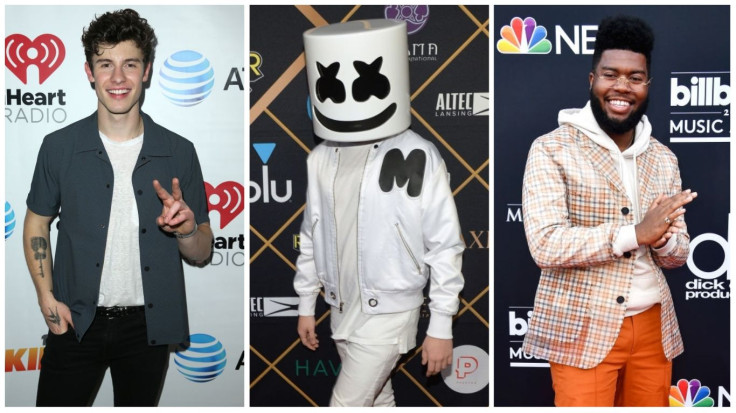 In this digital age, artists are no longer just using album and song sales to make money, but streaming plays as well. One of the most popular streaming platforms, Spotify, paid out $0.00397 per play in 2017, according to The Trichordist. While that might not add up to much money for lesser-known artists, it can make for quite the sum for popular musicians.
Expert Market, a company that provides requested research for businesses, conducted a study to find not only how much the most-streamed artists made on Spotify last year, but how much they earned per song lyric. After ranking all the artists on the platform by their stream counts for songs released in 2017, Expert Market calculated all of the artists' royalty information. From there, they looked at how many lyrics musicians had in each of the songs to find out how much money they made per line.
The one who made the most? Shawn Mendes. The singer earned an estimated $5,341.23 per lyric for his 2017 song "There's Nothing Holdin' Me Back." He was the only one to make over $5,000 per line, with the second highest-earner, Marshmello, coming in at $4,597.25 per lyrics for his song "Silence." R&B singer Khalid had a big year, taking in $4,241.85 per lyric for his major 2017 hit, "Young Dumb & Broke."
The rest of the Top 50 earners last year spanned a slew of genres. The list includes Latin singer Luis Fonsi, country crooner Sam Hunt, electronic group Clean Bandit, rapper Post Malone, international genre-bending singer Carlos Vives and pop-rock band Maroon 5.
Though the singers at the top of the list made $4,000-$5,000 last year per lyric of their top songs, the earnings dropped quite a bit by the time the bottom of the Top 50 is reached. Number 46 on the study, Louis Tomlinson took in about $1,091.17 per line for his song "Back to You (feat. Bebe Rexha & Digital Farm Animals)," while number 48, Major Lazer, earned an estimated $1,064.72 for "Know No Better (feat. Travis Scott, Camila Cabello & Quavo)."
Still, no one on the list made less than $1,000 per lyric. Even though all the artists on this list made a pretty penny with streaming their songs on Spotify in 2017, they would have earned even more in previous years for the same stream counts. Spotify was paying $0.00521 per stream in 2014 before later dropping to $0.00437 in 2016 and then $0.00397 in 2017.
The company's pay decrease aside, Mendes and co. still found a way to turn one line of a song into a nice-sized paycheck.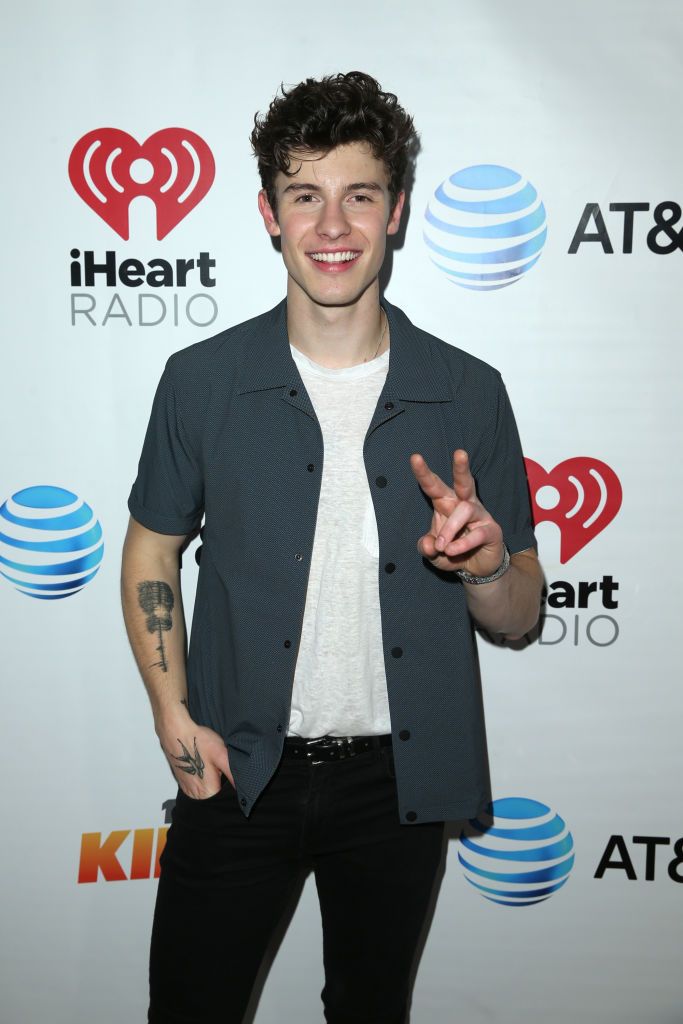 © Copyright IBTimes 2023. All rights reserved.