Luis Fonsi Forgives Justin Bieber For Forgetting 'Despacito' Lyrics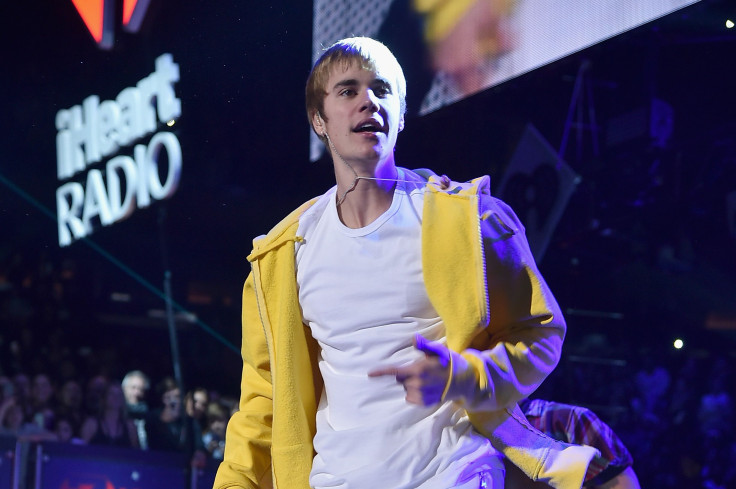 Justin Bieber may have been able to sing a few lyrics in Spanish on the studio version of Luis Fonsi's "Despacito" remix, but when it came to a live performance, Bieber had trouble remembering any of the words that weren't in English.
While some saw Bieber's butchering of the record's lyrics as offensive, Fonsi has forgiven the singer, saying the lyrics to the track can be tricky, even for fluent Spanish artists. Speaking with Rolling Stone, Fonsi said, "That chorus is not easy to sing, even for fluent Spanish singers like myself. It's got a lot of lyrics, it's kind of tongue-twisty."
Fonsi also commended Bieber for doing the song, saying he knows just how difficult it can be to sing a song in another language. "It's big for Latin music that a global star like Justin Bieber takes the time to do the song, to do it in Spanish. I've done songs in other languages, I know how hard it is."
In the song's chorus, Bieber sings: "Despacito / Quiero respirar tu cuello despacito / Deja que te diga cosas al oído / Para que te acuerdes si no estas conmigo / Despacito / Quiero desnudarte a besos despacito / Firmó en las paredes de tu laberinto / Y hacer de tu cuero todo un manuscrito."
But during his live performance of the song at the New York City nightclub 1 OAK, Bieber sang, "Despacito / I don't know the words so I say 'poquito' / I don't know the words so I say 'Dorito' / I don't know the words so I say 'poquito.'" After trying to get someone in the crowd to sing the lyrics, Bieber then began singing nonsensical lyrics like "Abba abba aba" and saying, "I ate a burrito."
While the pop star's live performance may have been problematic, the song itself has proven to be successful for both Fonsi and Bieber. The "Despacito" remix has gone on to become the first Spanish-language song to reach top 10 of the Billboard Hot 100 chart in 20 years. The last Spanish song to accomplish the feat was "Macarena" in 1996.
According to Fonsi, it was actually Bieber's idea to sing the song's lyrics in Spanish. "[He] recorded it and decided to sing in Spanish on his own, and I think it's incredible," he told Yahoo. Fonsi also claimed it was Bieber's idea to create a remix to the song.
"The reality is that the song, thank God, is already a global hit. What Justin Bieber does now is take it to an Anglo-Saxon market," Fonsi said. "He was the one who initiated it. He was on tour in Colombia when he heard the song in a club. He saw how people reacted and told his manager he wanted to record the song."
Hopefully, Bieber either takes the "Despacito" remix out of his setlist or learns the lyrics before hitting the road in July. Starting on July 29, the singer will perform nine shows across the U.S. and Canada, making stops in New Jersey, Texas, California and Ontario.
© Copyright IBTimes 2023. All rights reserved.