50-Year-Old Woman Tries To Kidnap Child With Exposed Privates
KEY POINTS
A 50-year-old woman tried to kidnap a child unsuccessfully in Meade County, Kentucky
The woman, Kimberly Phelps, was wearing a t-shirt and had nothing else underneath
She claimed it was the young girl who approached her at first
A fifty-year-old woman caught by the police tried to kidnap a child in public while wearing no panties and had her privates exposed in public.
The woman, Kimberly Phelps, was wearing a t-shirt and had nothing else underneath as she came out of a wooded area.
It is alleged she then talked to her victim telling the child that she had been watching her for some time.
The attempted kidnapping happened last week in Meade county in Kentucky. Phelps surprised the fourteen-year-old by creeping up from behind and covering the victim's mouth.
According to the allegations, Phelps attempted to drag the fourteen-year-old away by grabbing the victim's arm.
The teenager resisted it and was able to break away. The police have not yet revealed the identity of the victim. Neither, have they clarified if the attacker and the victim knew each other.
According to the Meade County sheriff's office, the unnamed teenager said she was scared for her life as she thought she was going to die.
The girl was successful at fighting off Phelps' abduction attempt running to safety first before calling the authorities.
It is claimed Phelps presented the fourteen year old with drinking glasses and pieces of paper but it is not yet clear why she did it.
When the police finally apprehended the alleged kidnapper several hours after the incident, she had "identical drinking glasses."
The police also discovered that Phelps had scratch marks on her arm, and when they found her, she was still wearing only a t-shirt.
They questioned her about the alleged assault and kidnapping attempt. In her defense, she stated the teenager had approached her and given her a hug.
Speaking to the sheriff's deputies when they interrogated her, Phelps claimed that nothing more had happened and that all she had done was to give the teenager a book she had wanted to read.
The police charged Kimberly Phelps with the attempted kidnapping of a child as her bond is set at ten thousand dollars.
She is scheduled to be arraigned in court on Wednesday.
Just days before Phelps attempted to abduct the teenage girl, there was an accusation against her about her behavior as she had been drunk and disorderly at a Walgreen drugstore that is close to her home.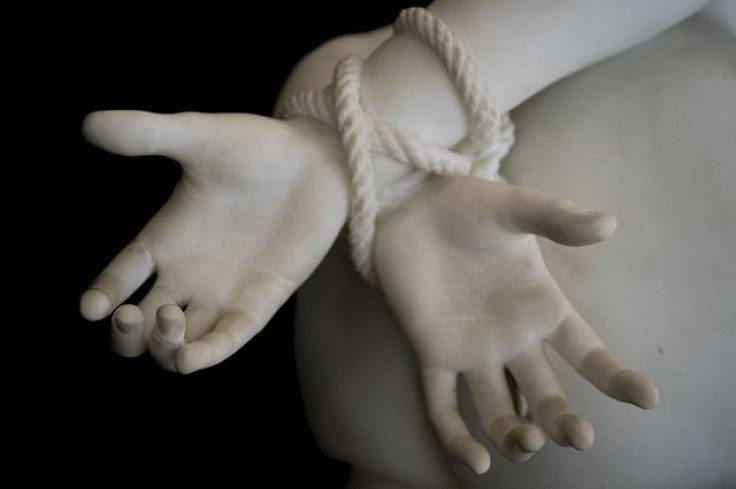 © Copyright IBTimes 2023. All rights reserved.