6 Fast Facts About Daniel Ezra Before 'All American' Season 3 Premieres
Daniel Ezra is back as Spencer James on the CW's "All American" Season 3, which premieres Monday night and while fans know a few things about his character, they might not know about his real-life and rise to fame.
While there's not much to know about the season quite yet, fans will be able to see how Spencer is dealing with his injury and what the fate of Crenshaw High is.
Before you gear up to watch the premiere, here are a few things about Ezra you might want to know:
He's British
Ezra is from Birmingham, West Midlands, England.
He Didn't Start Acting Until He Was 18
He started acting in small projects when he was 18 and moved to London to go to theatre school to further pursue his acting career. He took a drama class in high school and loved it, which is why he went to theatre school, according to Tribune News Service.
He Stars In "A Discovery of Witches"
His big break was starring in "All American," but since the first season of the show, he's also found a role on "A Discovery of Witches," a television series on Sundance Now/Shudder, where he played Nathanial Wilson. He plays the role of a daemon on the show.
He Didn't Know Much About American Football Before His Role
He was very interested in basketball and soccer growing up, but he had never played American football when cast on the show. He took a pigskin everywhere he went to get comfortable with it for his role, according to CBS Watch.
He Has An Estimated Net Worth of $1.5 Million
Ezra has been acting since 2014 and had roles in small films and was featured on a few episodes of shows including "Blood Cells," "Precipice Hours," "The Village," "Murdered By My Boyfriend" and "Undercover."
He's Very Into Fitness & Meditation
The actor's father is a health and fitness coach, which is why he has such an active lifestyle.
"No matter where I am, I will get up, meditate for 5 to 10 minutes, then do push-ups, sit-ups, squats, and calf raises. I'll work up a sweat, but it's more like waking myself up and getting in a good place to start my day," he told CBS Watch.
The first two seasons of "All American" can be watched on Netflix. "All American" Season 3 premieres Monday at 8 p.m. EST.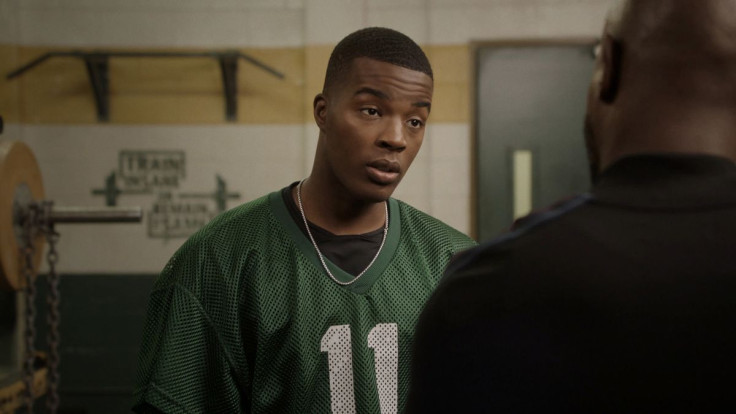 © Copyright IBTimes 2023. All rights reserved.