6 Moments You Missed On 'DOOL,' 'B&B' & 'Y&R' This Week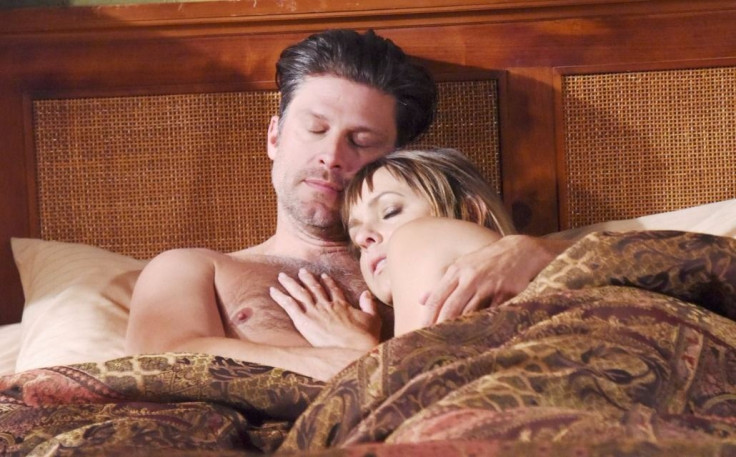 If the worlds depicted on soap operas existed in real life, then the fire departments serving the casts of "Days of Our Lives," "The Young and the Restless," and "The Bold and the Beautiful," would be on standby this weekend after deeply dramatic and incredibly hot weeks on all three of the major soaps.
November Sweeps is drawing closer than ever, and the soaps haven't forgotten that, upping the stakes immensely between Oct. 9-Oct. 13. In case you missed a minute of the heart break, unearthed secrets, major confrontations, earth-shattering reveals or bombshell returns, here's the six biggest moments that happened this week.
"Days of Our Lives" (NBC)
Nicole Chooses Between Eric And Brady
She was torn between Brady (Eric Martsolf) and Eric (Greg Vaughan), but after finding Eric again and learning he truly still did love her, Nicole (Arianne Zucker) was finally able to choose between the brothers. After a passionate reunion with Eric, she went to Brady and confessed to him the truth about her feelings. However, he has since played an unexpected hand on her—if she goes to be with Eric, he will turn her in for Deimos' (Vincent Irizarry) murder. Now, she is being forced to choose.
Kate Gets Bombshell Information From Clyde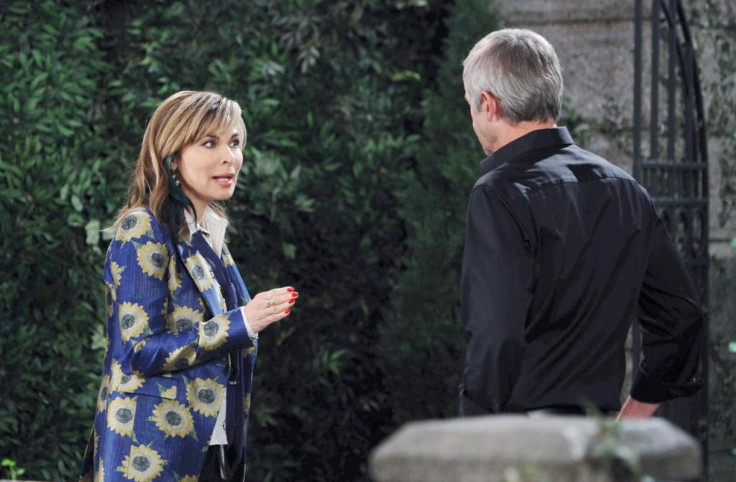 After realizing it was the only way to get answers about Ben's (Robert Scott Wilson) claim that Will (Chandler Massey) was actually alive, Kate (Lauren Koslow) paid Clyde (James Read) a visit at Statesville, demanding to know why he told his son that Will wasn't dead after all. The answer he gave however, was completely unexpected and has thrown everyone for a loop. Clyde revealed that he himself was told that Will was alive—by none other than Dr. Rolf (William Utay), who claimed to have revived him. Now, considering that Rolf has brought people back from the dead before, everyone is starting to take the claim about Will more seriously, and the hint for Rolf is on.
Sami Returns To Salem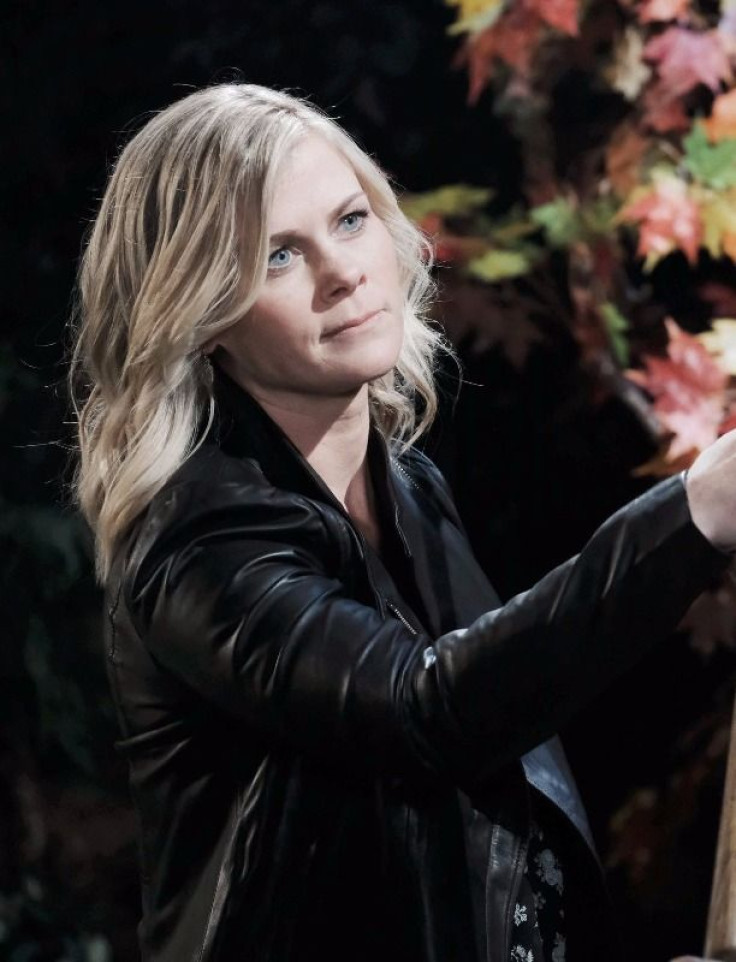 Of course, now that there is serious consideration that Will is alive, that means his mother will finally grace Salem with her presence again. Sami's (Alison Sweeney) return of course came in a splashy way too—as she halted John (Drake Hogestyn) and Paul (Christopher Sean), as they prepared to dig up Will's grave and exhume his body.
"The Young and the Restless" (CBS)
Ashley's Secret Is Revealed
It was supposed to be a big night for Ashley (Eileen Davidson) and the Abbott family, but some long-buried secrets were finally exposed—and the drama that unfolds from them being revealed has only just begun. Not only did Ashley finally get Graham (Max Shippee) to admit who he was and why he had sought out becoming so close to Dina (Marla Adams), but the truth about Ashley not actually being John Abbott's daughter was finally revealed as well.
"The Bold And The Beautiful" (CBS)
Brooke Tells Bill She Wants A Divorce
She left him initially because of his actions when it came to setting the Spectra Building on fire and then punching his own son when he tried to stand in his way. However, the cruelest consequence of all came to Bill (Don Diamont) when he learned he not only had lost his company because Liam (Scott Clifton) blackmailed it out from under him, but he is now losing his wife too—because Brooke (Katherine Kelly Lang) is filing for a divorce.
Quinn Walks In On Katie And Wyatt
They knew it wouldn't go over well when the truth about their romance got out, but Katie (Heather Tom) and Wyatt (Darin Brooks) are finally going to be forced to come clean about their sneaking around. Of all people to walk in on them while they were in bed, Quinn (Rena Sofer), Wyatt's mother, is the one who showed up. Now, there's no telling what her wrath may make her do.
To see how these stories continue to play out next week, tune in to "Days of Our Lives," weekdays on NBC, "The Young and the Restless," weekdays at 12:30 p.m. EDT on CBS, and "The Bold and the Beautiful," weekdays at 1:30 p.m. EDT on CBS.
© Copyright IBTimes 2023. All rights reserved.