6 Shark Movies To Watch On Netflix This Summer
Summertime is finally here, making it the perfect time to celebrate the season and the beach-friendly weather. Of course, with the threat of Coronavirus still lingering in the air, some virtual beach trips may be in store, which makes shark movies a perfect option for a binge.
With Shark Week already airing this Spring, some of the best shark movies out there are no longer freely airing on TV as much. Luckily, Netflix has a nice amount available for streaming, which will make it easier to watch some of the ocean's most feared creatures. So whether you're into terrifying shark stories or prefer ones that are definitely not so realistic (or even overly sharky), make sure to check out these six movies this summer.
"47 Meters Down" (2017)
Two sisters (Mandy Moore, Claire Holt) are trapped in a shark cage at the bottom of the ocean. With the oxygen running low in their scuba tanks and Great Whites circling nearby, their lives hang in the balance.
"Disney Nature: Oceans" (2009)
In this documentary, the vital role that water plays in both human existence and lives of animals, as well as the interplay between the oceans and the environment, is examined.
"Shark Night" (2011):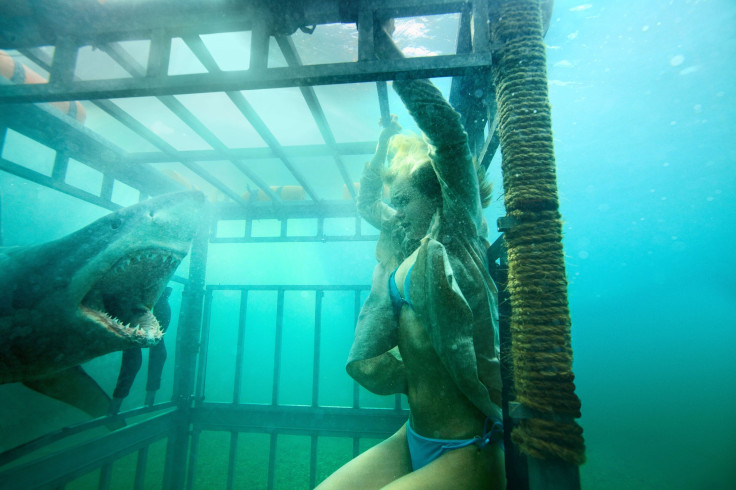 A weekend at a beach house turns deadly for a group of friends when they realize that the waters are actually infested with vicious sharks. Sara Paxton, Dustin Milligan and Chris Carmack star.
"SOLO" (2018)
In a remote area of the Canary Islands, a surfer falls off a cliff, and as he fights to survive, he reflects on the life he has lived thus far.
"Soul Surfer" (2011)
Based on a true story, this film tells the story of teen surfer Bethany Hamilton (portrayed by AnnaSophia Robb), who returns to the world of competitive surfing after losing her left arm to a vicious shark attack.
"USS Indianapolis" (2016)
A Navy crew faces a lack of supplies—and a string of shark attacks—after becoming stranded in the Philippine Sea during World War II. Nicolas Cage, Tom Sizemore and Thomas Jane star.
© Copyright IBTimes 2023. All rights reserved.