6-Year-Old Pennsylvania Girl Raped By Mother's Partner, Contracts Sexually Transmitted Disease
A 6-year-old girl contracted a sexually transmitted disease after she was raped by a 38-year-old man in Williamsport, Pennsylvania. Daniel Prieto was declared a danger to the community by District Judge Christian D. Frey.
The city police affidavit states Prieto admitted he had sexual relations with the girl multiple times. when they were alone. In late January, he also had her perform oral sex on him. The victim, during a child advocacy center interview, said Prieto told her "to keep a secret," the affidavit states.
An investigation was launched on Feb. 8 when they responded to a missing juvenile report. The girl was found 90 minutes later. The mother, while accompanying her daughter for an interview, revealed she discovered in early February she had contracted gonorrhea and her daughter had tested positive for the same disease, the affidavit states.
The mother claimed the only sexual contact she had in several years was with Prieto, police said.
Investigators said Prieto "engaged in at least three separate sexual acts" with the victim, according to reports.
Prieto was charged with rape of a child, statutory sexual assault, aggravated indecent assault of a child, involuntary deviate sexual intercourse with a child and corruption of minors. He is currently being held in Lycoming County Jail. Prieto was denied bail at a preliminary arraignment.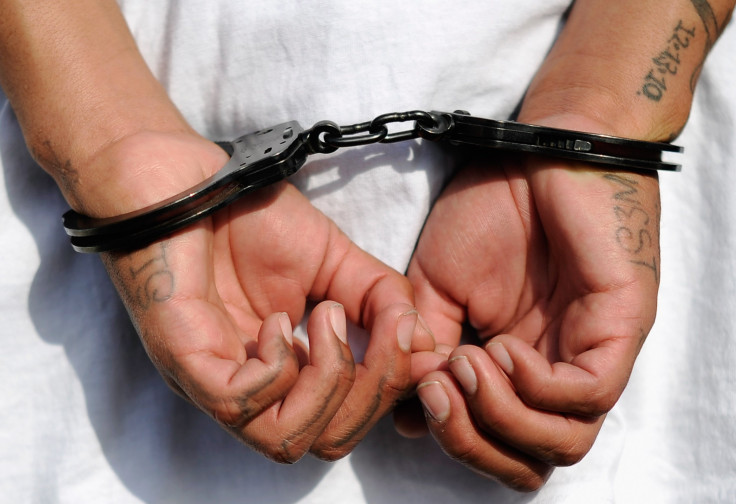 In another incident, a man was arrested for attempting to rape a minor girl while she was playing outside her house. The incident took place at The Village, Oklahoma, on May 6. The accused, identified as 42-year-old Wade Treloar Smalling, was arrested after he attempted to rape a 10-year-old girl while she was alone, playing basketball in the family's driveway. The victim's mother was at work at the time. She said her daughter was left unattended for about 10 minutes as the girl's father had to deliver her food.
When the girl's father returned, Smalling fled from the scene in his vehicle. However, police were able to identify the man through the dashcams on the vehicles parked in the driveway.
© Copyright IBTimes 2023. All rights reserved.