67-Year-Old Martial Artist Makes Intruder Tap Out
KEY POINTS
A 67-year-old jujitsu practitioner was able to stand her ground and defended her neighbor from an intruder
Lorenza Marrujo has been studying the martial art for over 20 years
The belter applied the "bent finger" technique to Donald Prestwood when he broke into a senior apartment complex
Despite living in her twilight years and small frame, a 67-year-old woman stood up against an intruder who tried to break into her third-floor apartment at a senior complex.
Lorenza Marrujo said that she has been a jujitsu practitioner for more than 20 years and prefers to be called "Lady Ninja." Her martial arts skills were put to the test late Monday when an intruder decided to pay the Fontana senior complex a visit.
The suspect, which was later identified by authorities as 59-year-old Donald Robert Prestwood, didn't expect that Marrujo would be able to defend herself. She took an Easton baseball bat when Prestwood grabbed her.
"I said, 'Back off or I will have to hurt you," Marrujo told The Sun.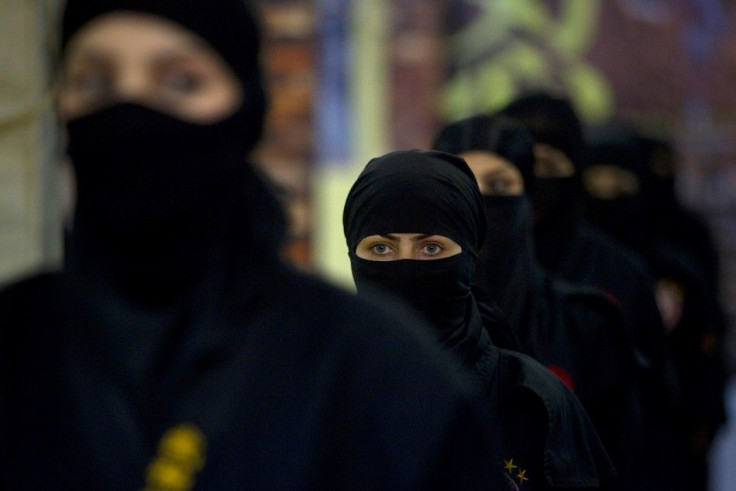 Prestwood reportedly left Marrujo's apartment, said KCAL9. But instead of running away, he broke into the apartment of Marrujo's friend and neighbor, 81-year-old Elizabeth McCray.
Marrujo claimed that the lights were off on McCray's first-floor apartment when the former entered after hearing her neighbor screaming. Marrujo called 911, turned on the flashlight of her cellphone and saw Preston standing over McCray.
"He grabbed me and shake me. And I went down on the floor," McCray told KCAL9.
The 4-foot-11 Marrujo immediately intervened and "squeezed herself" between Prestwood and McCray.
"I put mama (McCray) on the side and I jumped on him and I was punching him and everything and I had the cane against his throat," said Marrujo.
KCAL9 said Marrjuho "didn't want to kill" Prestwood, so she switched positions and held him down with her hands.
"He lifted up and tried to twist my hand, but at the same time, I twisted his and turned it around real fast and he was saying 'You're hurting me, you're hurting me.' And I said, 'I don't care what happens to you. You had no right to hurt an elderly person," said Marrujo.
She also told The Sun that what she applied to Prestwood - the "bent fingers" - was one of her techniques. Marrujo then gave him two elbows in the sternum, placed one knee on his chest and another on his neck and "scrunched his mouth with her hand."
McCray was brought to a hospital for her injuries and was released the next day. Prestwood meanwhile was arrested on suspicion of elder abuse with a $150,000 bail.
© Copyright IBTimes 2023. All rights reserved.