7 Thanksgiving Leftover Recipes For Turkey, Stuffing, Mashed Potatoes And More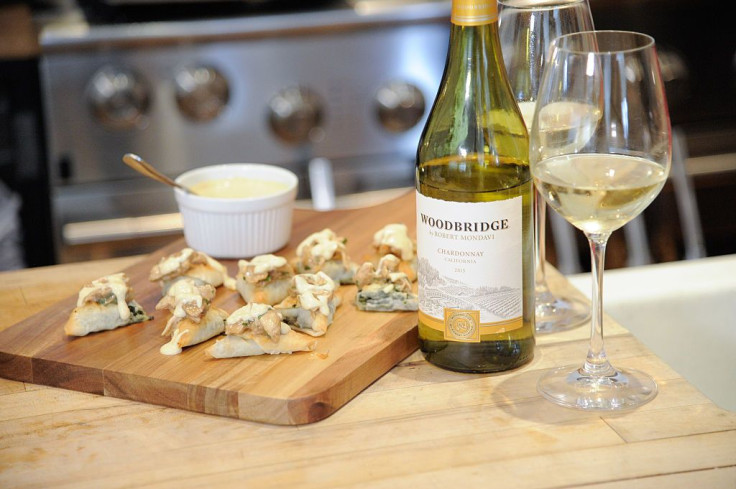 The excitement over Thanksgiving dinner quickly dies down after one grows tired of eating leftovers but refuses to let good food go to waste. Luckily, there are several ways to put a fresh spin on day-old turkey, stuffing, gravy and other leftovers.
Whether you're dreading the idea of munching on the same meal or need a plan for clearing out your refrigerator once the holiday is over, International Business Times has rounded up some Thanksgiving leftover recipes that are sure to satisfy your stomach and impress your taste buds.
Here are seven ways to use your Thanksgiving leftovers: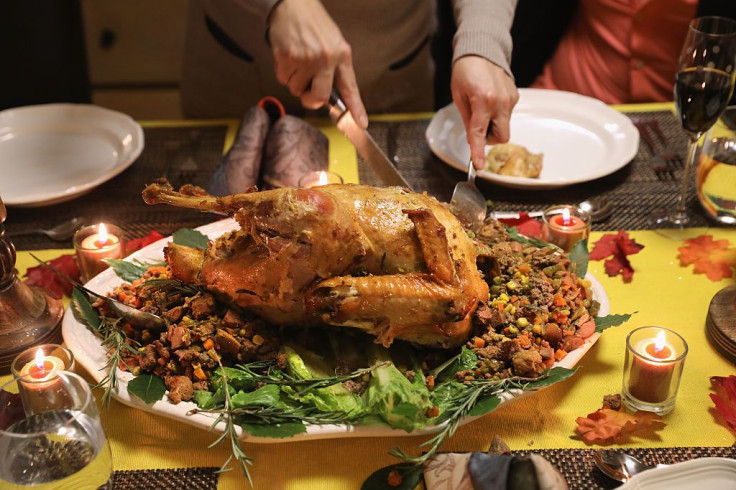 Casserole
Get rid of your leftover turkey, mashed potatoes and stuffing by putting a twist on the same items you've been serving your family for days. This dish by AllRecipes combines chopped turkey, mixed vegetables, stuffing and mashed potatoes to create a yummy casserole topped with cheddar cheese.
Thanksgiving Club Sandwich
For those who plan on hitting up a few stores on Black Friday, consider putting together this sandwich when you return home. The recipe by Chowhound calls for turkey, sweet potatoes, turkey gravy, mashed potatoes, cranberry sauce, green bean casserole and mayo to be layered together in between leftover dinner rolls. After a tiring day of shopping, your family will thank you for the instant meal.
Shepherd's Pie
Say goodbye to veggies like carrots and peas when you bake this Shepherd's pie by Tasty. Chop up that leftover turkey and grab some gravy, mashed potatoes, thyme, parsley, peas, carrots, salt, pepper and heavy cream. Follow the detailed instructions before popping the dish in the oven for 10 to 15 minutes and enjoy! The recipe also tastes just as good when using leftover roast beef.
Cranberry Turkey Crescent Ring
Put those extra cans of crescent rolls to use by filling them with turkey, spinach, swiss cheese and cranberry sauce. In just 25 minutes you can create this quick snack by Pillsbury and free up some room in your crowded refrigerator.
Thanksgiving Pizza
You won't need marinara sauce when you make this pizza pie. The Gunny Sack recipe uses up your leftover gravy, turkey, stuffing, mashed potatoes and green bean casserole by combining it with corn, cheese and french fried onions on a sheet of puff pastry. After baking the ingredients in the oven for 25 minutes, complete your dinner by garnishing with your choice of basil, parsley, or thyme.
Leftover Turkey Soup
After spending hours in the kitchen on Thanksgiving day, you may not be interested in devoting too much time to create a new meal. Luckily AllRecipes shared an easy slow cooker meal that allows you to quickly prep your ingredients and then walk away from them for hours at a time. You'll need to combine chicken broth, turkey carcass, onion quarters, carrot halves, celery halves and bay leaves in a slow cooker for the first four hours. Then return to pour in more broth and add chopped carrots, celery, and onion. After three hours, add in penne pasta and allow it to cook for two and a half hours before mixing in the turkey meat. Allow it to cook for 30 more minutes and your soup will be ready to eat.
Turkey Frittata
Turn Thanksgiving dinner into breakfast or brunch by using your leftover turkey to whip up a delicious dish. This recipe from Food Network calls for eggs, onion, cooked turkey, cream, salt, pepper, potatoes, grated cheese and your choice of herb. In just 20 minutes, you could be chowing down on a tasty frittata.
© Copyright IBTimes 2023. All rights reserved.