7-Year-Old Girl Dies Of COVID After Virus Triggers Rare Auto-Immune Disease
KEY POINTS
This is the first pediatric death related to COVID in Knox County
The child suffered from the rare Raynaud's syndrome
The virus triggered a condition called Acute Disseminated Encephalomyelitis in her
A 7-year-old girl has died of neurological complications caused by COVID-19, just days after she developed a "low-grade fever." Her family said the infection triggered a condition called Acute Disseminated Encephalomyelitis (ADEM) in her.
Adalyn Rita Graviss of Knox County in Tennessee died Monday, barely a week after her dream of having a sibling came true, reported WBIR. The child also suffered from Raynaud's syndrome, a condition that causes short-term interruption of blood flow to the extremities, such as the fingers and toes.
The Knox County Health Department said Tuesday this is the first pediatric death related to COVID-19 in the county.
According to the child's mother, Jennifer, doctors think COVID-19 triggered an auto-immune disorder in the kid. Graviss was a second-grader at Rocky Hill Elementary School in Knox County.
Graviss reportedly developed a low-grade fever Friday, but her condition went down "all of a sudden," said her mother. "It was within hours. Her body just couldn't fight it," Jennifer told Knox News.
The little girl was shifted to East Tennessee Children's Hospital Saturday night, and was later transferred to Monroe Carell Jr. Children's Hospital at Vanderbilt University in Nashville on Monday.
Within hours of being admitted to the hospital, Graviss was intubated. "They think her body was attacked," Jennifer added.
ADEM is a rare disorder that follows infections, triggering inflammation of the brain and spinal cord tissues, especially in children. Several cases of ADEM, triggered by COVID-19 infection, have been reported so far across the globe.
Jennifer added that her daughter was a "mother hen" to all the children in the neighborhood and had prayed for a little sister for years. Her dreams came true on Jan. 28 when her baby sister Ella was born. However, she could only spend some time with her baby sister before falling sick and being forced to isolate herself.
Her family has started a GoFundMe Page called the Adalyn Graviss Memorial Fund. The page has already collected over $30,896, which is double their goal. A Meal Train has food organized for the family through the first week of March.
Jennifer said the outpouring of support has been incredible and that her daughter "touched so many lives." "She was the most amazing girl with the biggest heart. That kid deserved the world," the grieving mom added.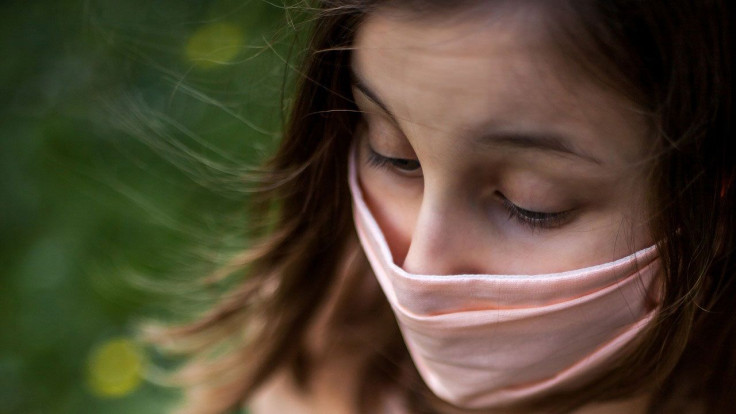 © Copyright IBTimes 2023. All rights reserved.